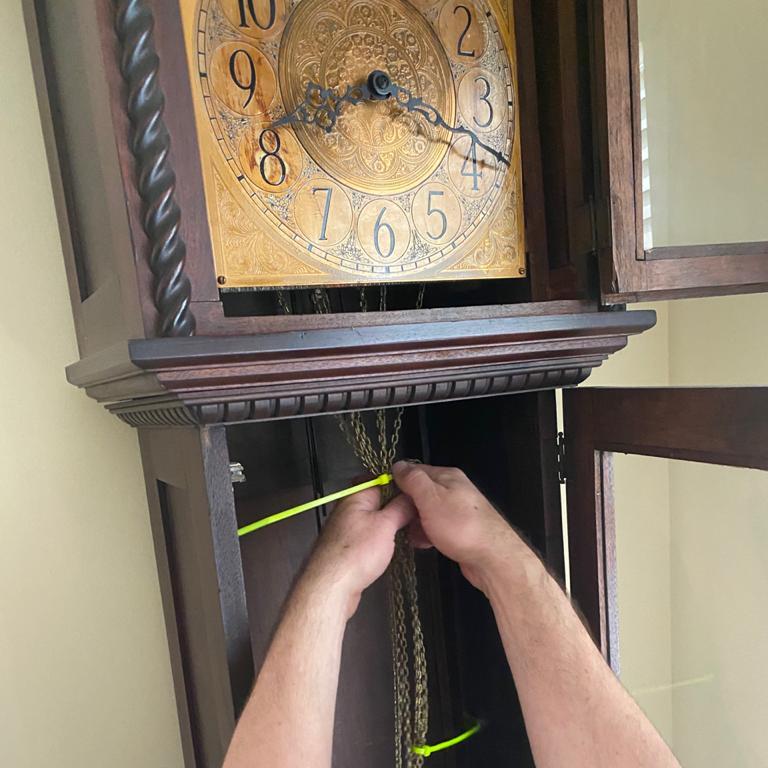 An antique grandfather clock is much more than just a timepiece. It is a priceless family heirloom that should be treated with care and respect if you want to preserve it for the next generation. The delicate nature of a grandfather clock makes the process of its relocation particularly challenging, but the good news is that Fine Art Shippers can greatly facilitate this task for you. We have over 25 years of experience in shipping grandfather clocks and other antique furniture pieces and can guarantee that your treasured heirloom will be treated with the utmost care during the move. Fine Art Shippers operates all over the United States and would love to help you with packing and shipping a grandfather clock wherever you are on the map.
Packing and Shipping a Grandfather Clock
Fine Art Shippers is proficient in packing and shipping a grandfather clock of any size and generation. When moving these amazing pieces of furniture, we pay attention to every detail to make sure that the grandfather clock is fully protected in transit and arrives at the destination in its perfect condition. Below are just some of the most important stages of our process.
A grandfather clock is a highly complex object with a delicate mechanism consisting of many important parts. All of these parts (weights, pendulum, decorative elements, shelves, etc.) should be removed and carefully packed separately. It is also crucial to properly tie the chains.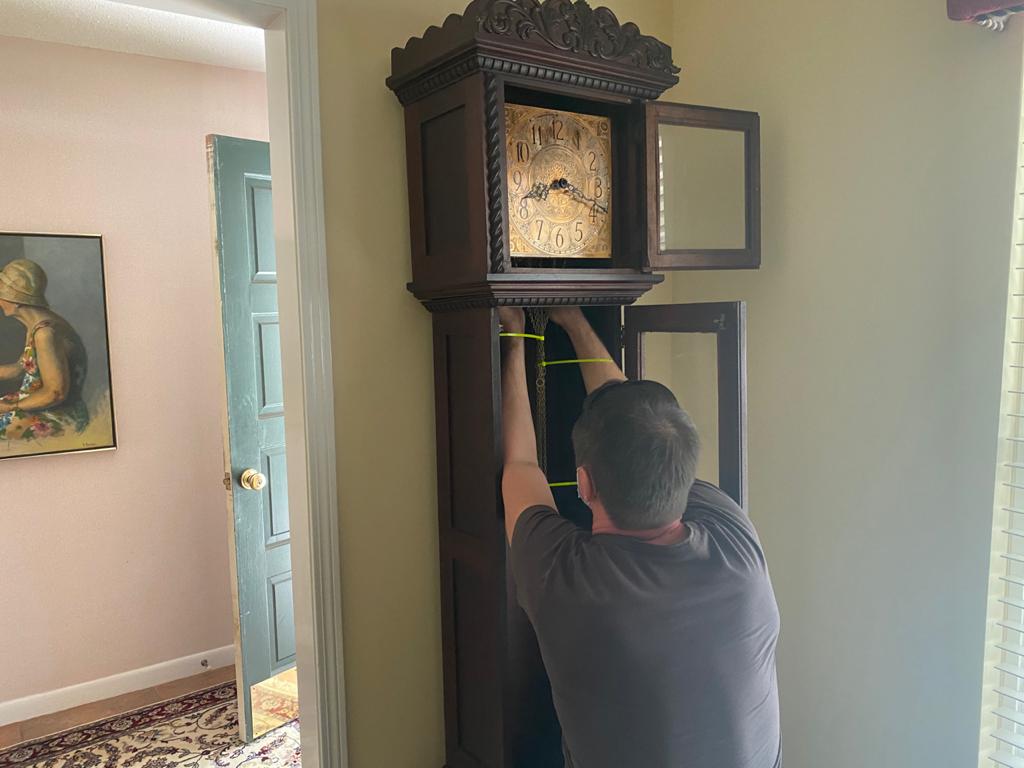 Since most grandfather clocks are old, they may have damages and surface wear. Thereby, a condition report is always required for insurance purposes prior to packing and shipping.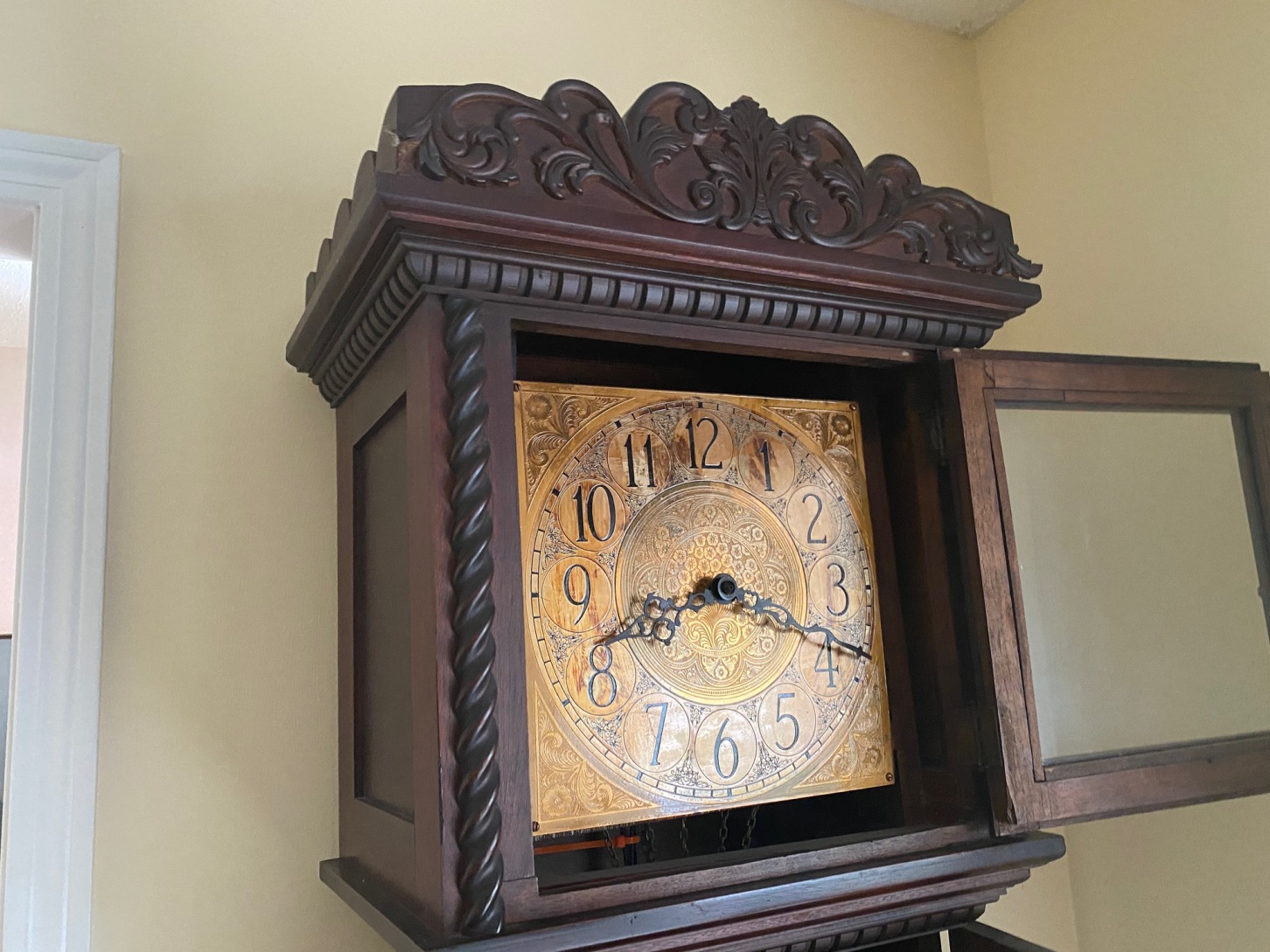 Once the grandfather clock is packed with moving blankets and placed in a truck or specialized art shuttle, it should be properly fixated in the vehicle. The edges are especially vulnerable, so it is better to protect them with foam so that they do not get damaged during the move.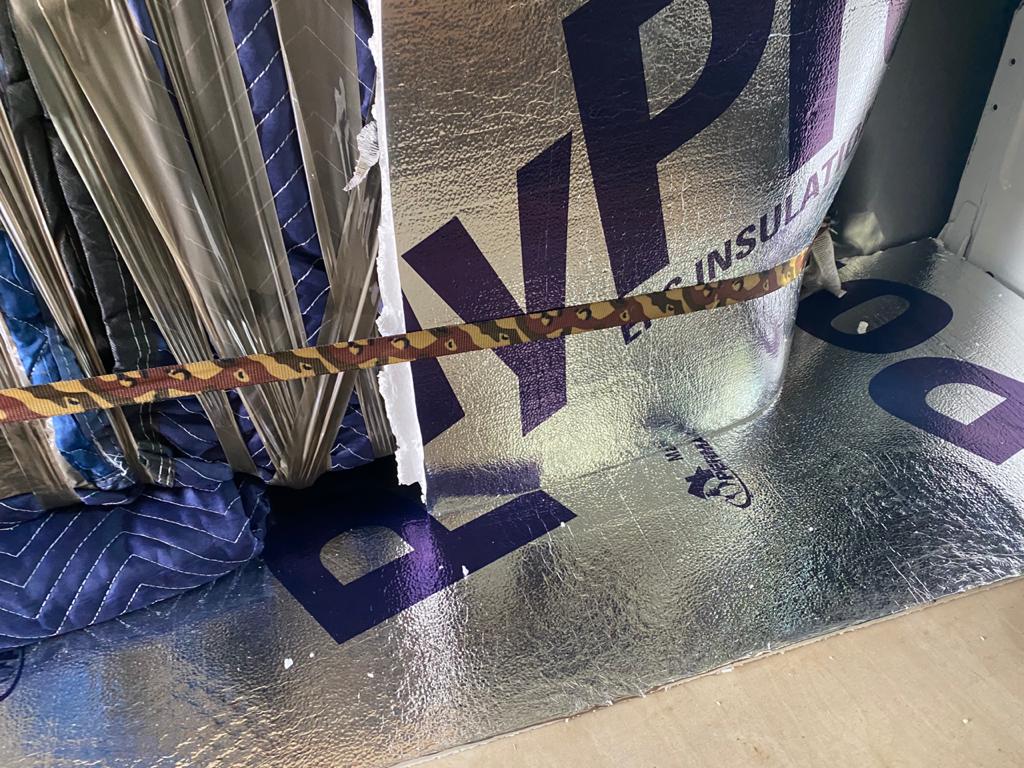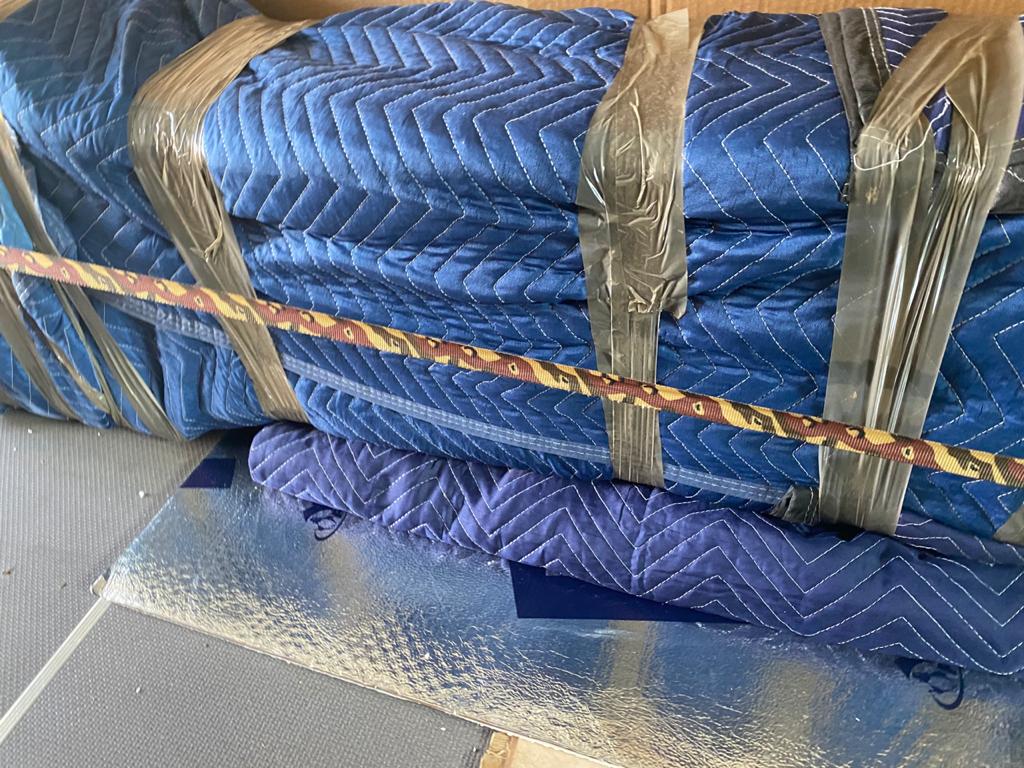 Shipping a grandfather clock safely and without much hassle is possible if you work with Fine Art Shippers. Fill in an online form for a quick quote or contact our helpful phone staff for details!