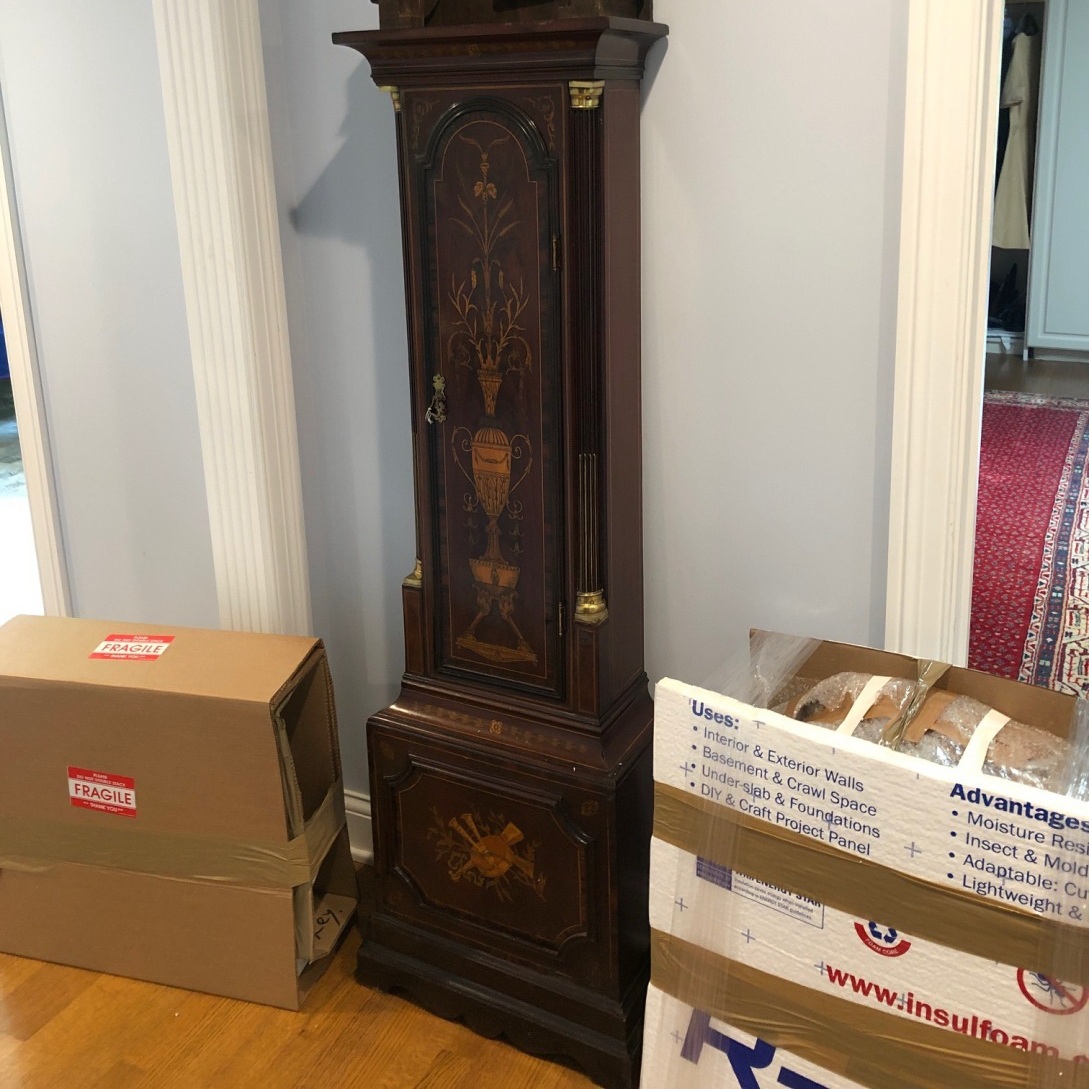 Fine Art Shippers offers many art services in New York, from art consultation and art installation to a variety of art transportation options. The latter include local art relocations, national art shuttles covering the United States from East to West and North to South, international shipping worldwide, art courier delivery, individual solutions for complex shipments, and more. We ship art of any kind, even oversized and super-heavy items like stone sculptures and large framed paintings. Besides, Fine Art Shippers is proficient in shipping antiques and fine furniture pieces that require special handling. We are particularly proud of our ability to safely ship delicate grandfather clocks that are known to be incredibly fragile and vulnerable, especially during transportation.
Art Services in New York: Shipping Grandfather Clocks
Grandfather clock shipping is one of the art services that we offer in New York. Our team has extensive experience in handling vintage watches and antique clocks of any size and value. We are aware of all the nuances of packing and shipping such delicate items, and we know how to make the transportation process smooth and hassle-free for our clients.
Not so long ago, we had the pleasure of shipping a unique and very expensive grandfather clock. It was a complicated task due to the delicacy of the clock's parts. However, everything was done right, and this exceptional grandfather clock arrived at the destination in its perfect condition.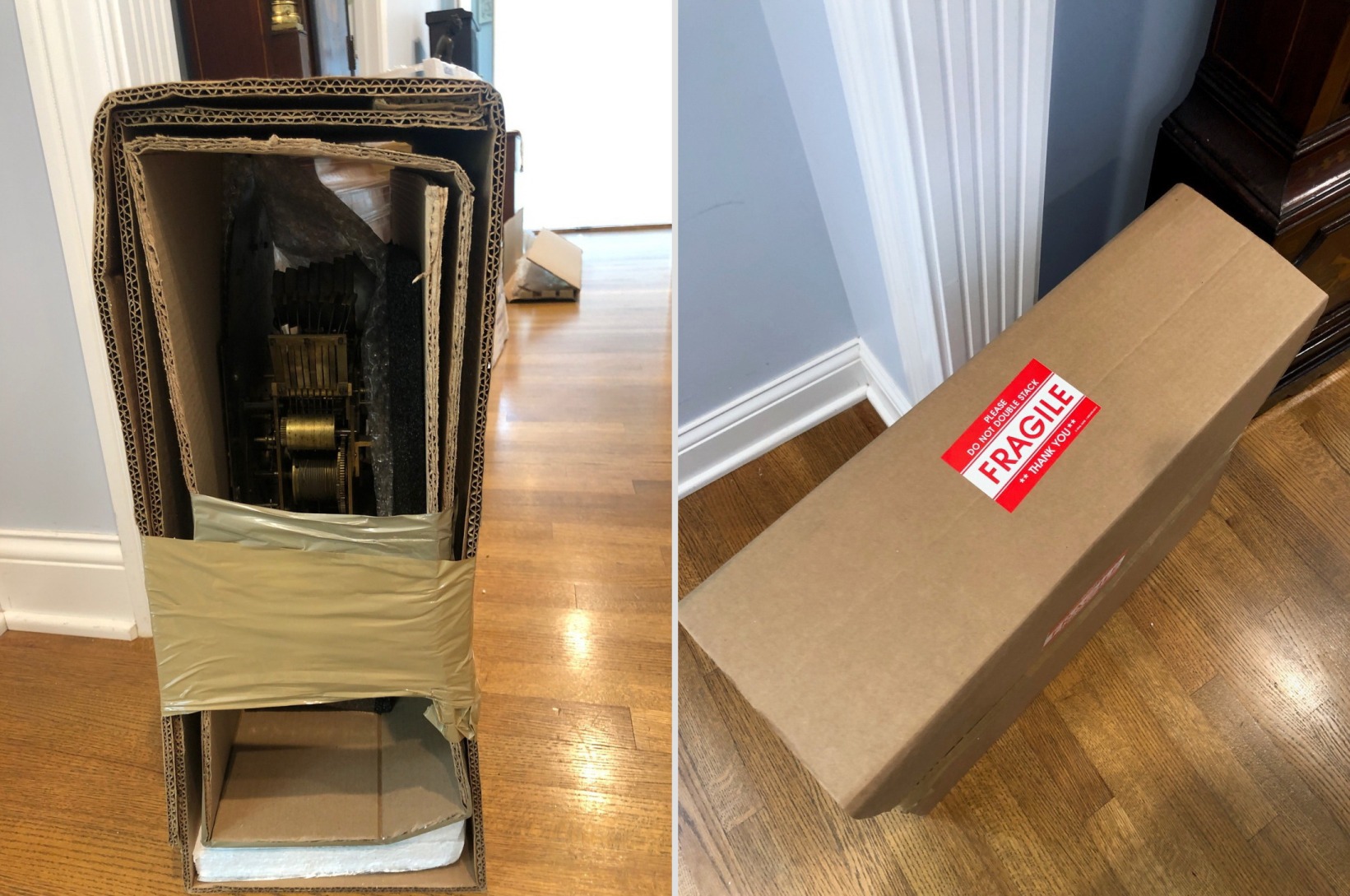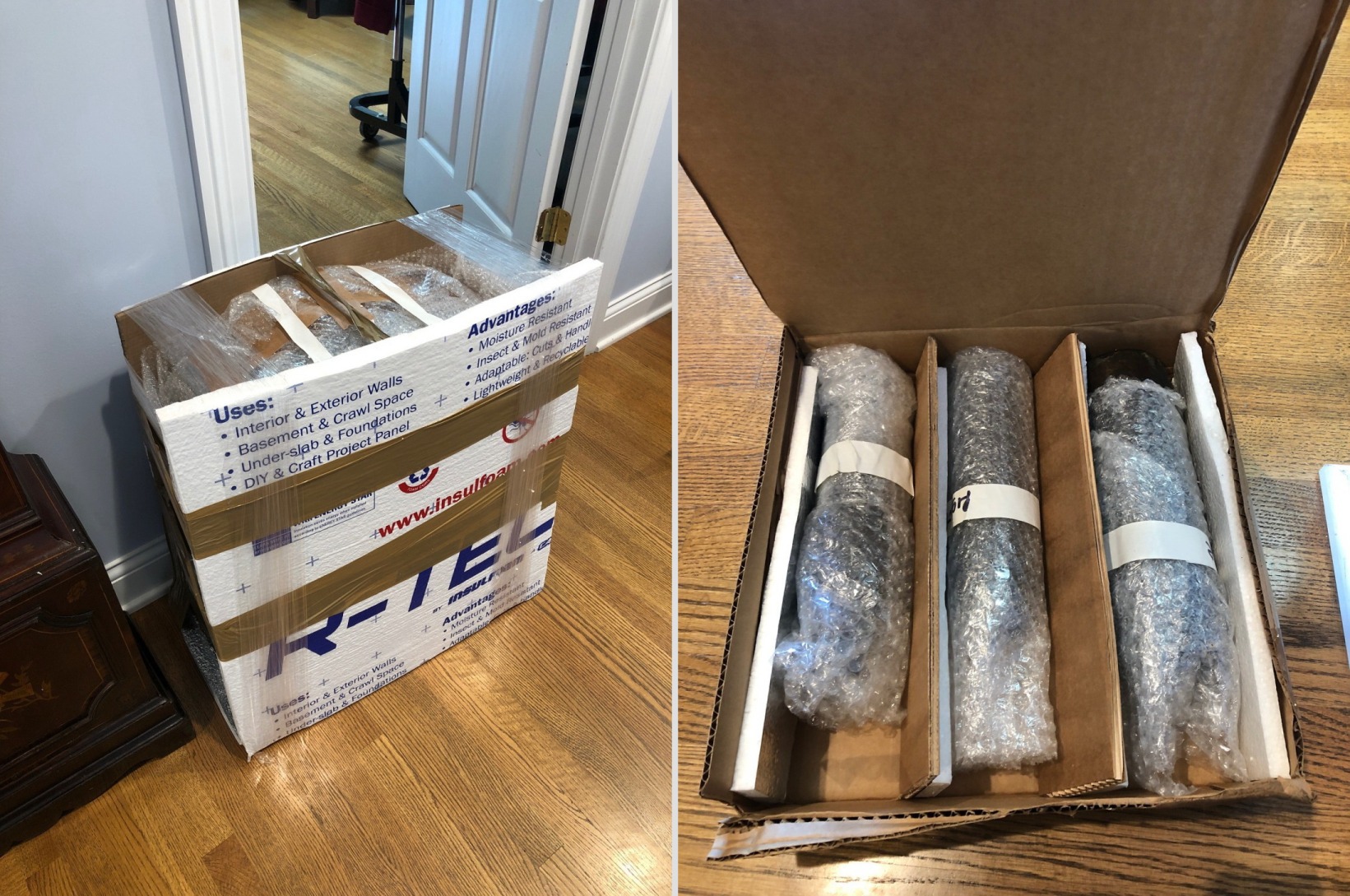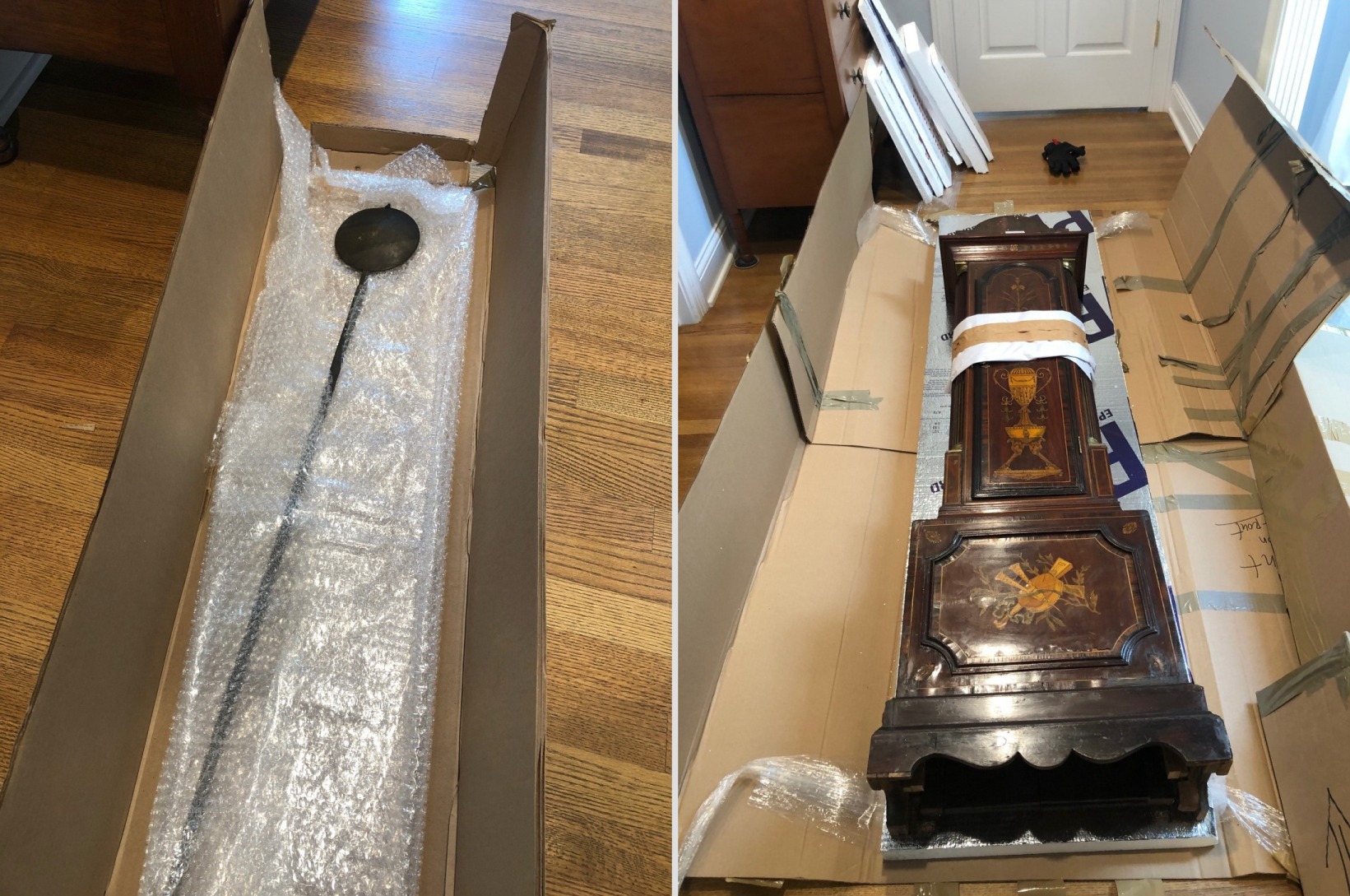 At Fine Art Shippers, we are pleased to offer a full range of art services to meet any needs of our clients. We can pack, crate, ship, and deliver art and antiques of any size and weight to anywhere in the world. If you are interested in safe, secure, and cost-effective shipping options, please feel free to contact our team. We would love to provide you with the solution you are looking for!