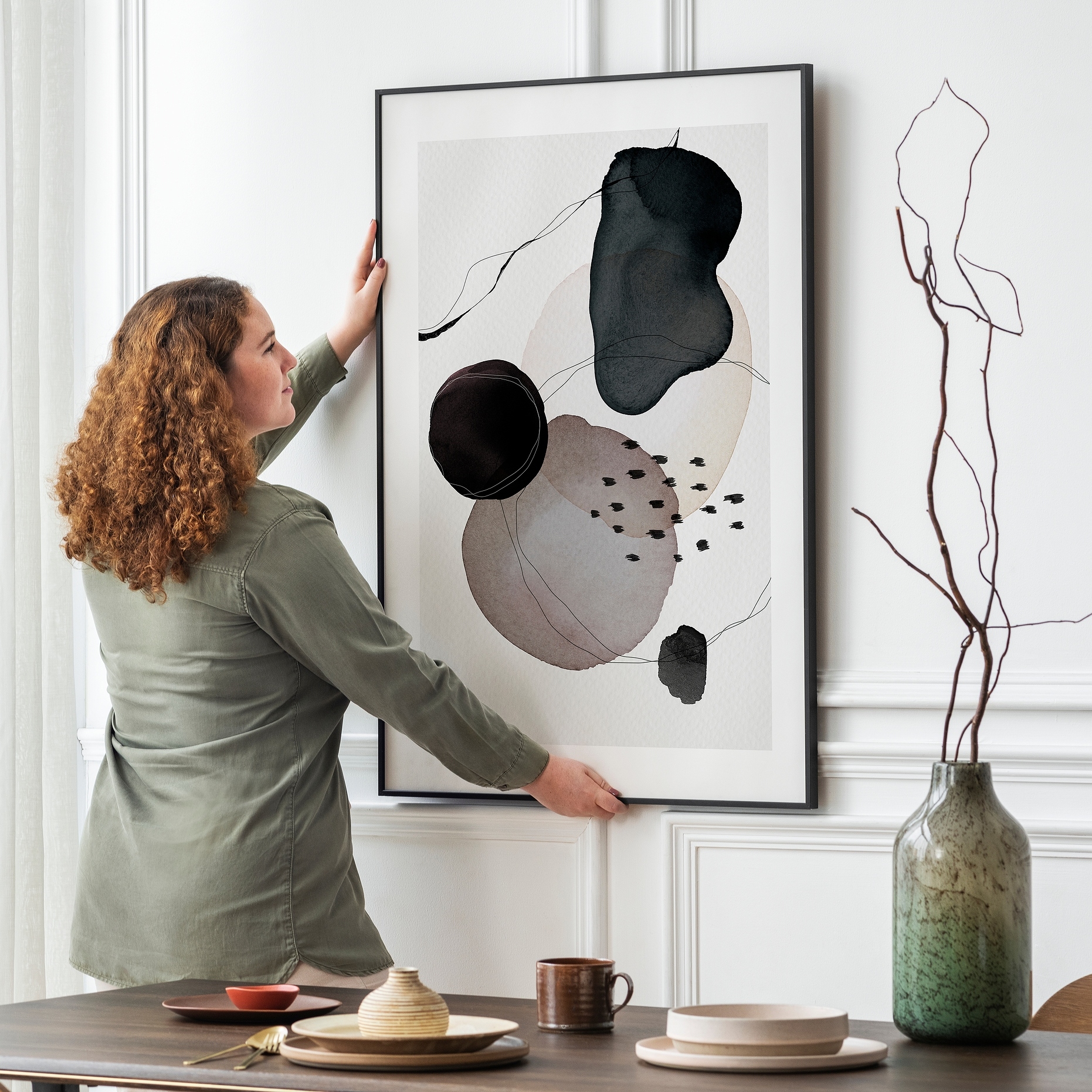 Organizing wall art in your home is a fulfilling and exciting activity. Artworks can jazz up the atmosphere of a room and add personality to your house or apartment. However, there is a drawback that can make the entire picture hanging process less rewarding – damaged walls. In such a case, you will want to take advantage of a modern approach, and the following list of the most popular art hanging systems is right on time.
Most Popular Art Hanging Systems to Use in 2022
To start with, an art hanging system is called a system for a reason: it is a combination of tracks, piers, hooks, fittings, and cables or rods. Such equipment requires some specialty skills and experience, so you might need to hire professional picture hangers if you want your artworks to look seamless and secure. Depending on where they are attached, most popular art hanging systems fall into four categories: wall systems, ceiling systems, built-in systems, and tensioned systems. Let's see what means what.
Wall systems are the most popular option for both home spaces and gallery venues. Classical wall or rail tracks are installed on straight and linear walls, with a rod and hook going down the surface of the wall. A picture frame, panel, or any other wall décor is attached to hooks in three places, which makes the whole construction as safe as possible.
Ceiling systems use the same principle, except that in this case, tracks and piers are attached to the ceiling. With this system, you can showcase your artworks wherever you want, without relying on walls. It is not, though, recommended to use a ceiling system for displaying large-scale and heavy canvases.
Among the most popular art hanging systems, built-in systems are the most trendy. The reason is that they look exceptionally aesthetic, no matter where you install them. Thanks to the shadow and decorative wall tracks, they become almost an invisible part of the wall, providing a harmonious transition from a wall to an artwork.
Tensioned systems work a bit differently. As the name suggests, these systems use the tension between tracks or piers to hold a piece of art in one position. They are not as invisible as other systems, and yet you can use them for hanging plexiglass and 3D objects, which is a definite advantage of this particular type.
As previously stated
Installation of these systems takes time, patience, and knowledge, so we don't recommend installing them by yourself if you are not an expert. It is much safer to contact professionals for that purpose. Fine Art Shippers team is familiar with all of the most popular art hanging systems and can make art look beautiful on any surface without a single nail.