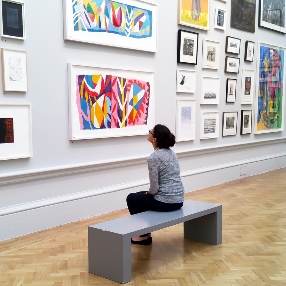 Whether you are an artist looking for the safest way to transport your art to the upcoming exhibition or a collector who has just acquired a large oil painting, you need to decide how to ship artwork without damaging it in the process. First of all, it is important to understand that fine art shipping in NYC or elsewhere is also art and requires much of your attention. After all, even the slightest mistake can have a devastating impact. Secondly, if you have never done it before, take your time to learn more about different methods of artwork shipping, which usually depend on the material, destination, size, and weight of the transported item. Now, let's look at your options!
When it comes to shipping small and midsize artworks, there are usually two options: you can do it on your own or hire experienced movers specializing in shipping fine art. Since the latter is a much safer way to ship artwork, let's start with this option first!
How to ship artwork professionally?
Needless to say that if you do not know how to ship artwork safely, the best you can do is hire a reliable art moving company. At Fine Art Shippers, we have been shipping paintings, antiques, and a whole range of other valuables and collectibles for 20+ years, which allows us to guarantee the highest level of protection to even the most fragile items. From professional packing and crating to on-time delivery, you won't find a better company in NYC to ship fine art professionally. Plus, all our services are reasonably priced so that you do not have to worry about your budget.
How to ship artwork yourself?
As it has been already said, you should start with learning different methods of artwork shipping and consider tips from experienced art movers. Keep in mind that each artwork is unique and, therefore, requires an individual approach to its packing and moving. However, there are still three major things that should be considered when shipping almost any piece of art:
never skimp on insurance when moving your artwork, even if you are confident that nothing will happen in transit;
use only high-quality packing materials designed to protect your particular kind of art during transportation;
proper wrapping and packing require time so that it is better to start early than to pack your artwork at the last minute.
If you need professional consultation on how to ship artwork safely or want to hire experienced art movers for this job, do not hesitate to contact Fine Art Shippers! We are always here to help!