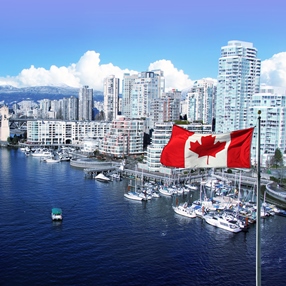 Whether you need to ship a single sculpture or a collection of priceless paintings, the main question is how to ensure that everything arrives at the destination intact. Moreover, what if you need to transport your treasures to another country, for example, to Canada? While moving fine art and antiques across the United States is not that easy, to transport valuable and fragile items internationally is a big challenge, at least, for those who have never done it before. Thereby, it is highly recommended to hire a reliable art shipping company in Canada or freight company in the U.S. and entrust this job to professionals.
When it comes to fine art shipping in NYC, there are many reputable crating and shipping companies you can trust to transport your precious possessions to another country. However, if you are looking for premium quality at a reasonable price, you won't find a better option than hiring Fine Art Shippers. Possessing more than two decades of experience in handling, moving, packing, and shipping all types of art, our team guarantees that every piece of your collection will safely reach any location worldwide, including Canada. Freight company you are looking for is located right in the heart of New York City!
International fine art shipping services
When it comes to shipping art or other valuables from NYC to Canada, freight company you need should be proficient in transporting precious cargo internationally. Moreover, it should provide a full range of logistics services, from packing items for shipping to delivering them to wherever they need to be on time. At Fine Art Shippers, we take care of every detail to ensure that everything arrives at the destination intact. Our services include:
personalized shipping quote depending on your particular requirements;
full-service pickup from any location in the United States;
custom packing and crating service with the use of high-quality materials and supplies;
art insurance to provide comprehensive protection to the transported artwork;
professional help with customs clearance and export formalities;
white glove delivery of art and antiques;
art storage options in secure, climate-controlled warehouses;
international transportation of oversized and heavy items, including pianos and antique furniture.
So, if you need to ship art or antiques to Canada, freight company that you need is Fine Art Shippers! Our international transportation services are the right solution to any shipping problem!