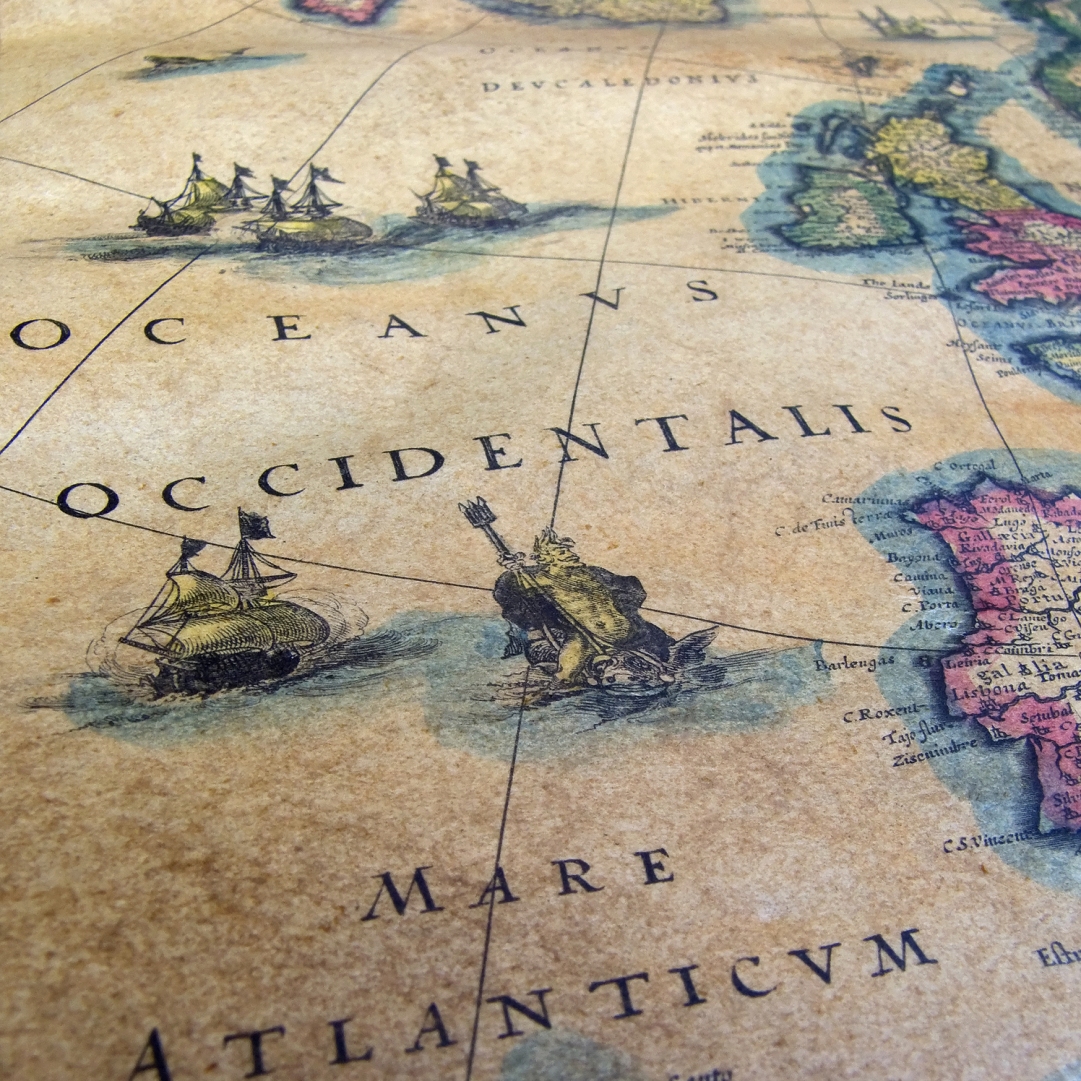 Over the last 25 years, we have shipped many different collectibles, from porcelain dolls to Old Master paintings of museum quality. Each type of collectibles has its own packing and shipping requirements that should be observed to ensure that every single piece arrives at the destination intact. Antique maps are no exception. These unique items have long been collected for their historical significance and value. Just like many other pieces of art, they are incredibly fragile and, therefore, require the utmost care during handling and transportation. In this blog post, we want to draw your attention to several techniques of packing old maps that may well come in handy when shipping these delicate antiques nationally or internationally.
How to Pack Antique Maps for Shipping
If you are shipping small unframed antique maps, pack each of them flat between two sheets of acid-free paper and then 'sandwich' the piece between two sheets of sturdy corrugated cardboard. Secure the package with packing tape and wrap it in several layers of bubble wrap for more protection.
When shipping a framed map, protect the glass first by applying painter's tape in a star shape. You will also need corner protectors for each corner of the frame. When it is done, wrap the framed map in bubble wrap and secure everything with packing tape.
Smaller pieces, both framed and unframed, can be transported in appropriately sized picture boxes. Be sure to fill the empty space with bubble wrap or another material that will prevent the package from moving inside the box. As for the larger pieces, it is better to ship them in custom wooden crates. However, unframed maps can also be transported rolled and encased in special shipping tubes.
If you need professional help with packing and shipping antique maps, please do not hesitate to contact Fine Art Shippers. We have much experience in shipping such items and would be happy to help!