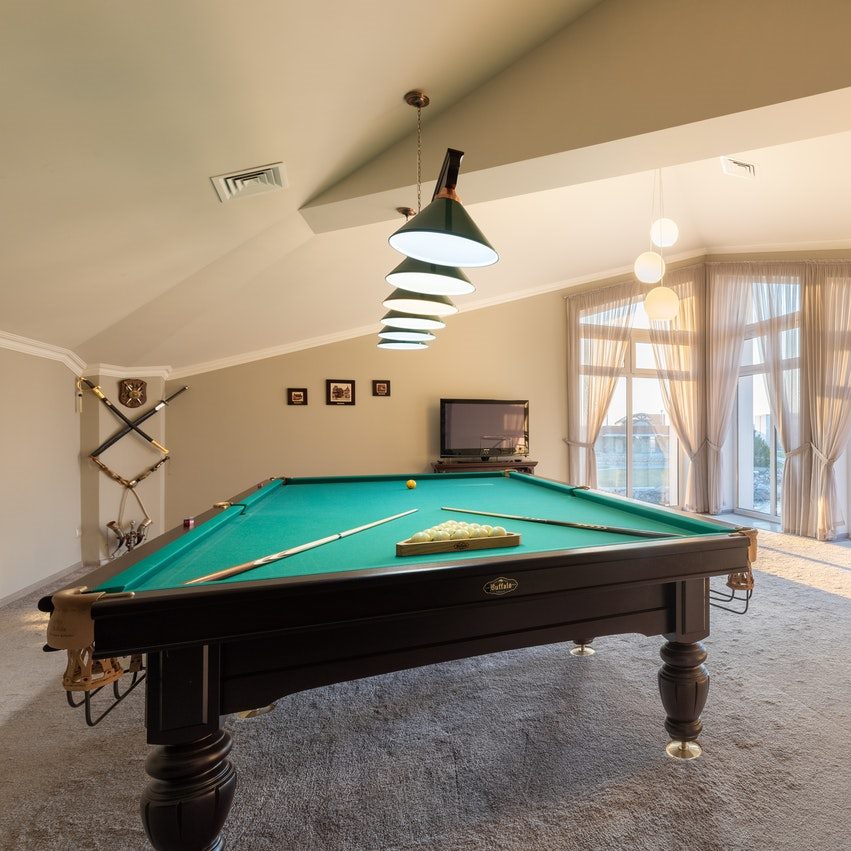 Moving to a new home is never easy, especially if you need to move a pool table. Careful planning and proper tools are the keys to your successful relocation. Pool tables can weigh up to 800 pounds or more. It means these items are among the heaviest and hardest to move. To help you handle this task, we are going to share 6 easy steps on how to move a pool table properly.
How to Move a Pool Table: 6 Easy Steps
1. Purchase the appropriate moving supplies
Start with gathering packing materials and toolbox to carefully dismantle your pool table. You should have lots of moving blankets, a screwdriver, a power drill, staple removers, and other supplies.
2. Consider professional help
If you do not have a truck and people to help you with loading and unloading your pool table, hire a reliable moving company offering quality moving and packing services for a wide range of items, including pool tables. You should also consider insurance services to ensure your peace of mind and the safety of your pieces in transit.
3. Measure the doorways
Another tip on how to move a pool table properly is to measure doorways, hallways, and stairways. It is hard to maneuver the pool table through a home, so be sure to assess your walls and floors in advance.
4. Disassemble your pool table
Before moving your pool table, you should remove the following parts:
rails;
table legs;
felt;
slate.
5. Wrap every component
Use bubble wrap, moving blankets, and packing tape to wrap and cushion each piece of your pool table. Do not forget to label each package so that you can reassemble your table properly.
6. Secure the pieces
Make sure all pieces of your pool table fit together in a moving truck. If you hire professionals, they will use the necessary equipment to properly secure the items.
These were 6 easy steps on how to move a pool table safely. Feel free to contact Fine Art Shippers if you need professional assistance.