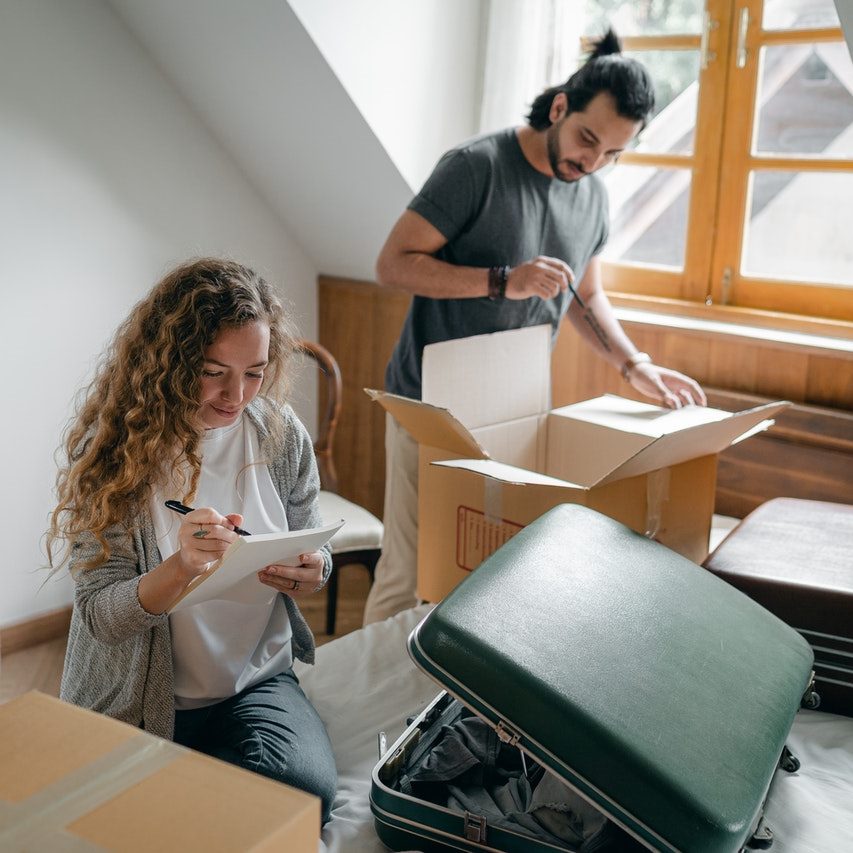 Most people consider relocation a catastrophe. Lots of planning is indeed required for a successful move. For this reason, you should always make checklists to feel prepared for a messy move-on day. In this blog post, we have put together some moving essentials you might need when relocating. Check them out!
Moving Essentials, or What You Need to Know on Relocation Day
1. Bathroom stuff
Firstly, put in your essential box all the hygiene items you will need during relocation: hand soap, toilet paper, toothpaste, toothbrush, hand towels, bath towels, shampoos, etc.
2. Cleaning supplies
If you want to clean your new home before you move in, pack necessary cleaning supplies. These may include a mop, a bucket, washcloths, a broom, and other essentials.
3. Wrapping essentials
For proper protection of your furniture, kitchen items, fragile fine art, and other belongings, make sure you have quality wrapping essentials, such as bubble wrap, packing paper, shipping boxes, etc.
4. Small medical kit
If you do not hire professional movers, you can have small injuries when unpacking or unloading your belongings. Therefore, take a small medical kit with other moving essentials when relocating to your new place.
5. Toolkit
Pack a basic toolkit so that you can hang a painting or safely disassemble/assemble your furniture. If you hire a team of movers, you can make use of professional installation and furniture moving services to keep your stuff safe and sound.
6. Phone charges
No need to explain why your phone is essential when you are on the go. To stay in touch all the time, do not forget to charge it.
7. Snacks and bottled water
Moving is exhausting work. So, be sure you have something to eat and drink while relocating your belongings. Fruits, protein bars, and water bottles will make your moving day better.
It was a shortlist of moving essentials you might need when relocating to a new place. Feel free to contact Fine Art Shippers and use our professional moving services for a memorable relocation experience!