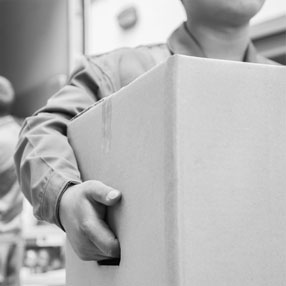 As practice shows, packing antiques and fine art for transportation usually takes longer than most people think. The truth is there are so many things that make this process pretty complicated, especially when it comes to a long-distance move. Thereby, if you can afford to pay for additional services, professional art packers and handlers should be the first on your list, along with the trustworthy fine art shipping company in NYC.
Let's be honest, shipping antiques and art is probably one of the most important tasks to bear in mind when planning a move. After all, you don't want to get your valuables in pieces. Along with that, a limited budget often prevents people from hiring experienced packers and art handlers in NYC. However, the benefits of dealing with professionals are undoubtedly worth paying additionally.
Here are several reasons to prove this statement:
The cost of full-service art handlers and packing services from Fine Art Shippers is less than you might expect. Moreover, we also offer affordable art storage options that come in handy if you cannot move all your valuable possessions the same day.
Professional art handlers and packers accept the liability in case something goes wrong during the packing or moving process. Besides, they prepare condition reports and take photos of each item's condition to avoid misunderstandings with the insurance company. 
If you need to ship artwork and antiques overseas, to hire a reliable art shipping company is crucial. In fact, it is the only way to ensure that your valuables reach their destination undamaged.
To hire experienced art handlers in NYC is also a smart decision in case you are limited on time. Specialists with extensive experience in packing and handling art can easily help you organize the move in a quick and efficient way.
The best art shipping companies also offer crating services, which means that even the most fragile and oversized items are guaranteed to be packed and moved safely and securely.
Professional art packers and handlers use only high-quality packing materials and equipment so that you can rest assured that your precious possessions are properly prepared for the transportation.
As you can see, hiring qualified art handlers and packers is truly beneficial. Moreover, since this service does not cost a fortune, to neglect it means to neglect the safety of your belongings as a whole. In this way, if you need to ship antiques or art, always consider professional handling and packing services from a reliable art shipping company.