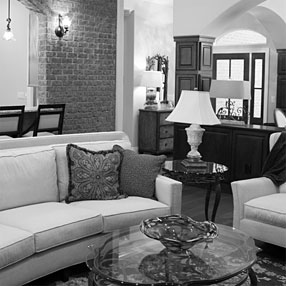 Modern furniture impresses with its range and diversity of designs. Thereby, you need to approach the issue of each item shipping in different ways. In general, furniture shipping is an important stage of any move, the success of which affects the success of the whole process. In this way, when choosing a shipping company, you first need to take into consideration their experience in the market and especially the successful experience of furniture moving. Being professional art dealers, art traders, as well as gallery and antique shop owners, Fine Art Shippers know what exactly you need from high-quality and safe shipping services like ours. Moreover, our company has been providing furniture shipping across country, as well as abroad, for quite a long time, and thereby we have acquired all necessary experience and a good name in the market. The secret is that every piece of furniture has its own properties and characteristics that require a certain method of transportation.
Before proceeding directly to the shipping of furniture, it is important to determine its type in order to make the right choice concerning further actions, such as packaging and transportation. Cabinet furniture is probably the most convenient type for shipping. It can be quite easily disassembled to the smallest details, which gives more opportunities for reliable packaging and storage. By the way, if you are doing it yourself, do not forget to sign and number each box to facilitate further assembly process. If the task is to ship the kitchen or dining room furniture, then there may be additional problems except the traditional assembly-disassembly of shelves and cases. This type of furniture often includes different household appliances, like the washing machine and dishwasher, gas or electric stove, range hood, and others. So you may need a special service to disconnect these elements and further connect them at the new location. That is why it is very important to deal only with professionals possessing a variety of skills. Fine Art Shippers are ready to provide you with such services! However, industrial, laboratory, and office furniture also has its own design features that require careful assembly and disassembly, as well as safe shipping.
Additional attention should be paid to the question concerning the duration of the whole transportation. Quality shipping across country is carried out quickly and without delay. As for international delivery, you can use air & sea transporting services. Furthermore, our company has experience in shipping antique furniture, all movable elements of which are always securely fastened and fixed. In addition, all furniture can be insured. Entrust furniture moving to professionals, and you will be definitely satisfied with the quality of service provided.