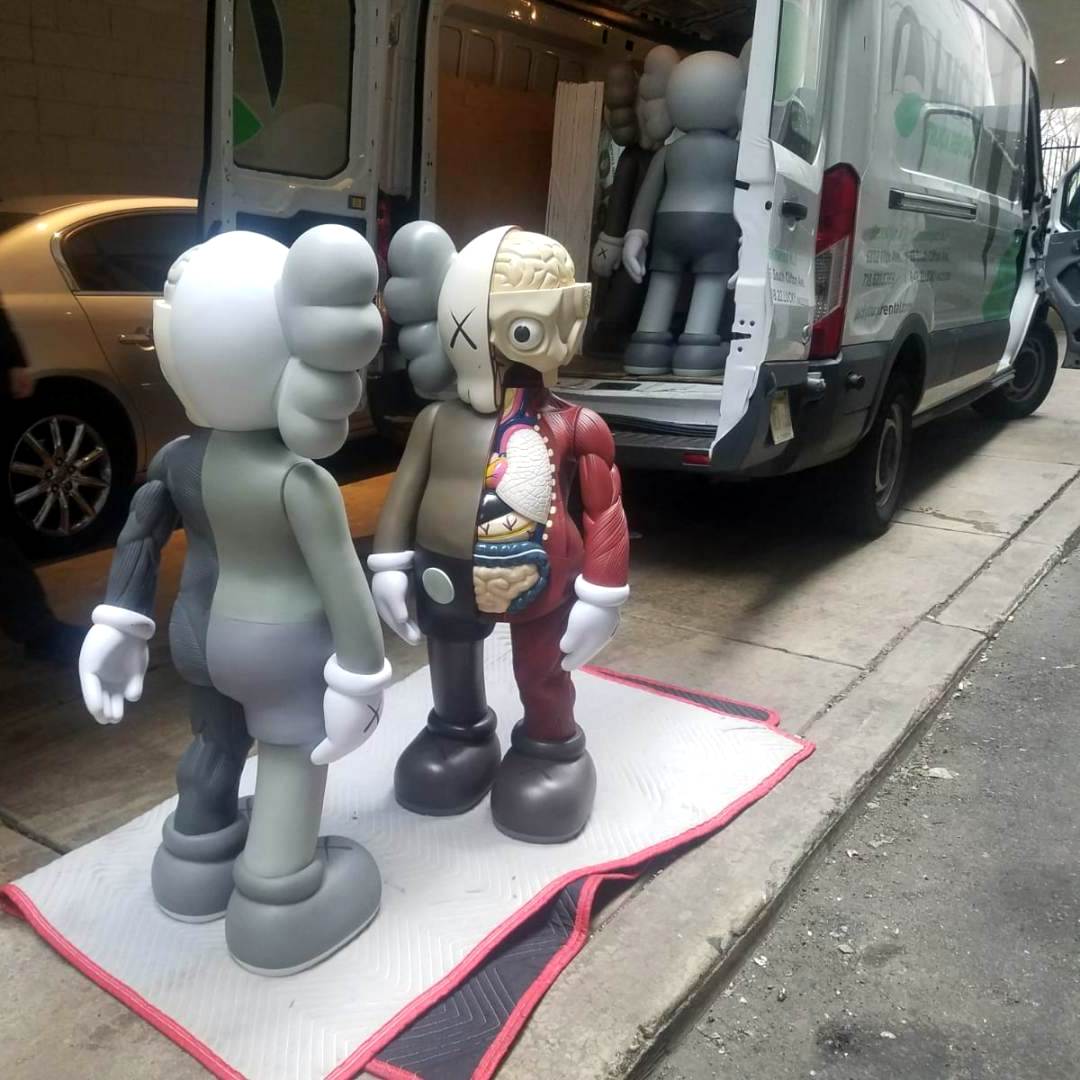 The world of contemporary art is rich, diverse, and striking. It does not have any boundaries or limitations, giving artists lots of opportunities to express themselves through different techniques and media. At Fine Art Shippers, we love shipping fine art, and we love working with talented people who are not afraid to take art to another level. Since 1995, our small team of art handlers has shipped numerous artworks, and we are very proud that our fine art transport services are chosen by so many prominent artists, galleries, and collectors. For example, earlier this year, we had the pleasure of shipping truly amazing works of art by KAWS, one of the most sought-after contemporary artists.
KAWS
Brian Donnelly, who is professionally known as KAWS, is an American designer and artist born in 1974 in Jersey City, NJ. After graduating from the School of Visual Arts in New York, he worked as a freelance animator for Jumbo Pictures and also tried himself as a graffiti artist, often subvertising phone booths, bus shelters, and billboards. Today, KAWS is famous worldwide for his Mickey Mouse-inspired figures with x-ed out eyes, created in a wide range of materials. This distinctive image also appears in Donnelly's paintings and various products designed in collaboration with different brands. Works by KAWS are in the collections of the Modern Art Museum of Fort Worth, the Museum of Contemporary Art San Diego, the Brooklyn Museum, the Marciano Art Foundation in Los Angeles, and many other public and private collections worldwide.
At Fine Art Shippers, we are very proud that our company was chosen to ship a whole collection of valuable sculptures by KAWS, some of which you can see in the photos.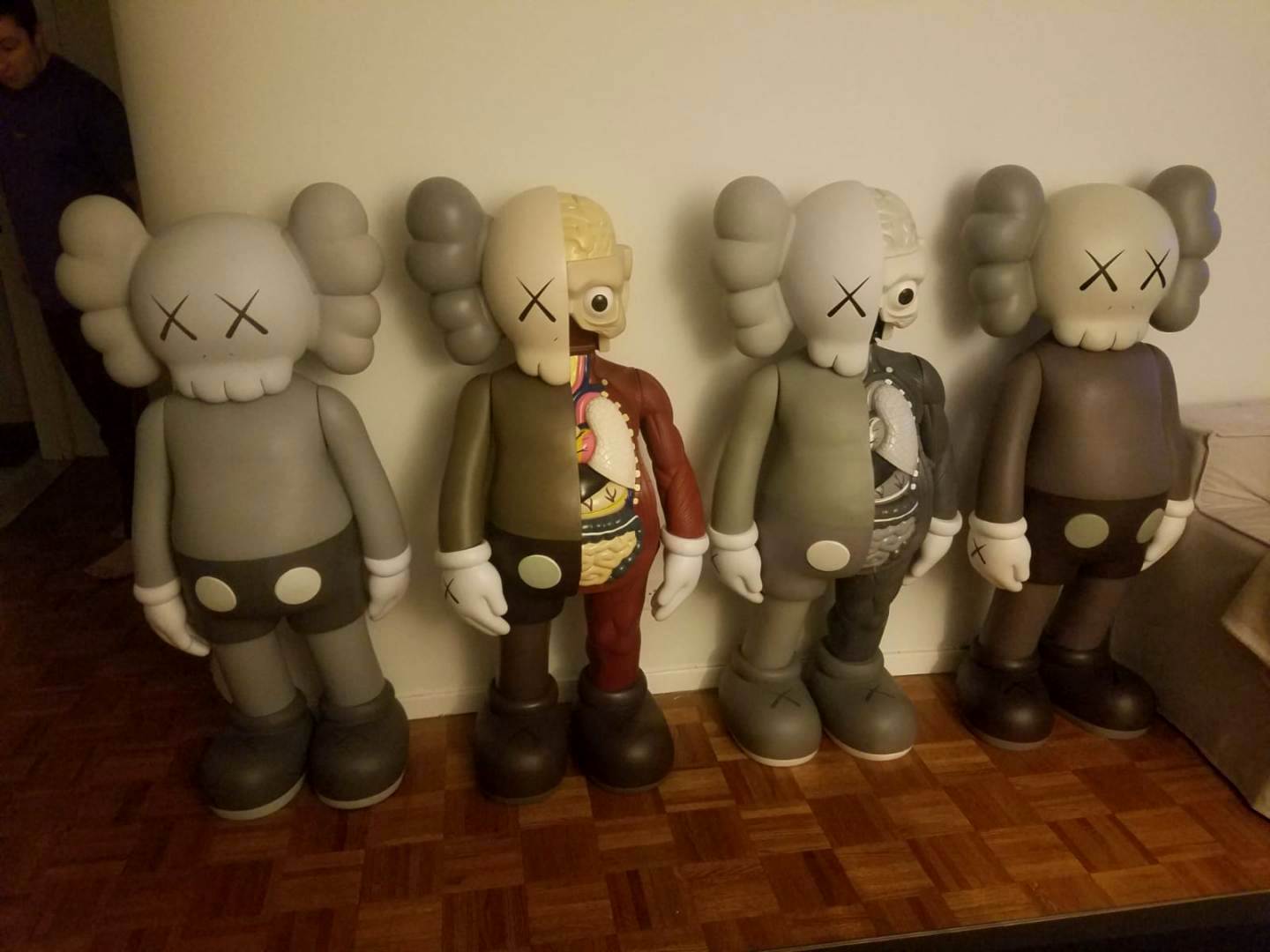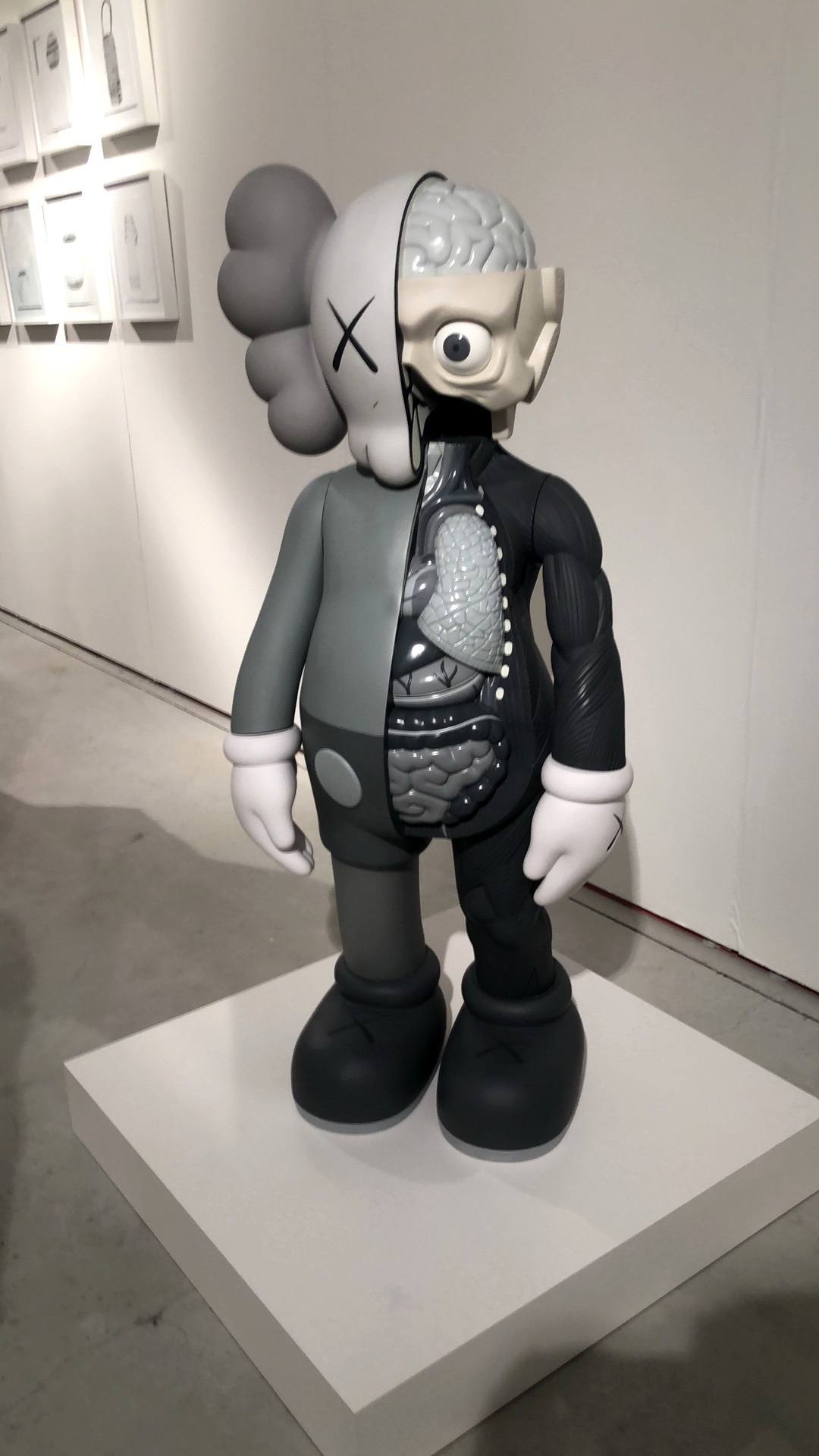 Fine art transport services
Whether it comes to local or international shipping of fine art, to hire Fine Art Shippers is the right decision. Our fine art transport services are reliable, flexible, and diverse, covering everything from national art shuttles to white glove delivery worldwide. We also take care of packing, crating, insurance, and installation, providing our clients with a variety of options to choose from. What is no less important, whether it comes to moving your family heirlooms or shipping works by the prominent contemporary artist, all our fine art transport services are very competitively priced to meet any budget. If you have any questions, please do not hesitate to contact our team or simply request a free shipping quote right from this website!