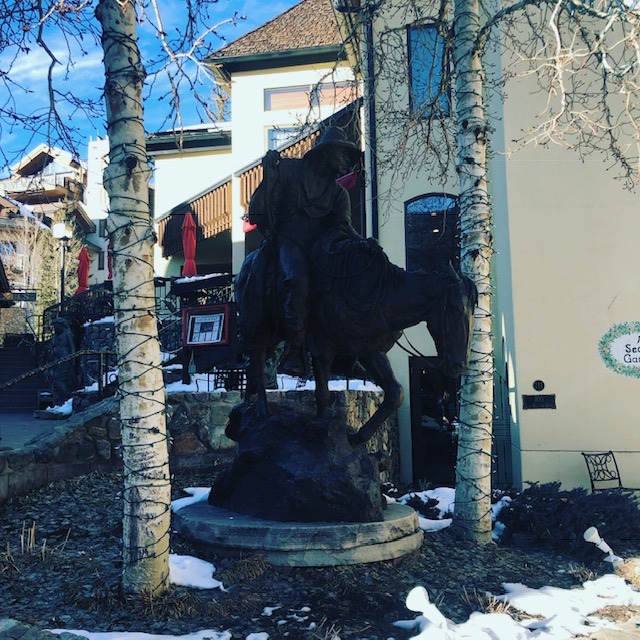 Whether you are moving your home or simply need a reliable company to pick up a piece of art from the gallery in NYC and deliver it to Vail, Colorado, you have come to the right place! Fine Art Shippers is happy to offer professional fine art transport services for any need!
Our team has extensive experience in transporting art and antiques from New York to Colorado and from Colorado all across the country. We move large estates, ship collections of art, and deliver valuables to all parts of the Centennial State. Our fine art transport services are diverse and can be tailored to meet the individual needs of each client. Besides, Fine Art Shippers has a secure art shuttle New York – Denver with white glove deliveries to Colorado Springs, Vail, Aspen, and other Colorado cities. We also offer a complete range of international fine art shipping services and can help you ship absolutely any piece of art to anywhere in the world.
At Fine Art Shippers, we love working in Vail, and we are proud that our fine art transport services New York – Vail are chosen by many art business professionals, artists, and collectors. Besides, it is always a pleasure to visit local art galleries, such as the amazing Vail International Gallery.
The Vail International Gallery is one of the best contemporary art galleries in Vail, CO. It was founded by Patrick Cassidy, Marc LeVarn, and Maria Cassidy LeVarn in 2005 and since then has been a go-to place for quality art by emerging artists. Plus, the Vail International Gallery specializes in historic art of high artistic merit, assisting seasoned collectors with the acquisition of works by such masters as Ilya Repin and Bernard Buffet. During our recent trip to Vail, our team was pleased to meet Patrick Cassidy who told us so many interesting things about his gallery and represented artists. We especially loved works by the talented sculptor Bates Wilson, most of which were made of recycled metal and various found objects. You can see some of Wilson's creations in the photos below.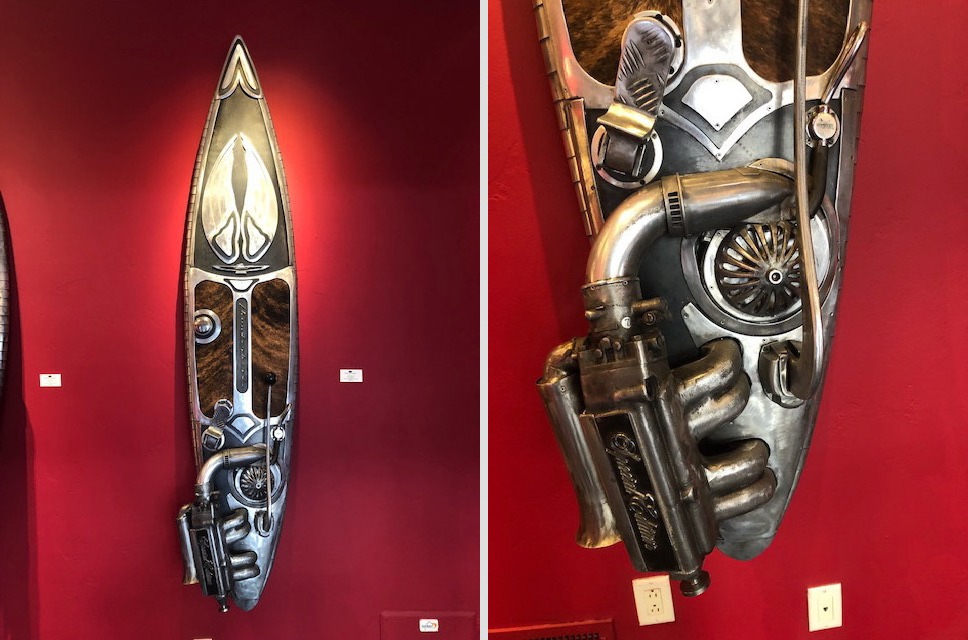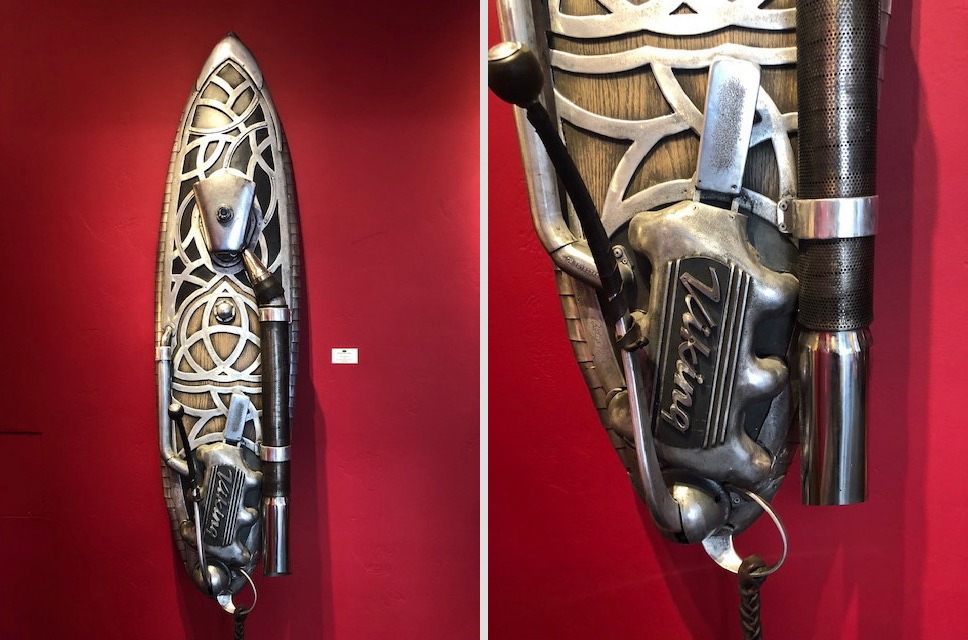 Whether you need local fine art transport services in Colorado, white glove delivery from New York to Vail, or international art shipping services, Fine Art Shippers is always at your disposal! We will be happy to work with you and assist you with any of your art logistics needs. Moreover, you are sure to love our competitive rates that can help you get your treasures in the most cost-effective way possible.