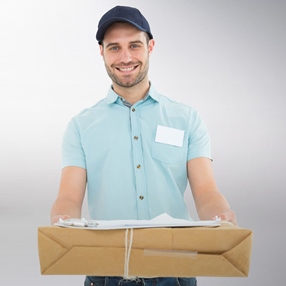 Fine art moving in New York City is a complex and sensitive task that requires much knowledge, skills, appropriate equipment, and certainly experience from everyone involved. For this reason, if you want something expensive, fragile, or valuable to be safely delivered to its destination, you should always hire professional shippers of fine art for this challenging job.
Fine Art Shippers is a licensed company providing art and antique moving services in NYC, as well as nationally and internationally. Our team specializes in moving luxury furniture, pianos, antiques, and fine art of any kind. We additionally offer professional packing and crating, storage, and art installation services to artists, gallerists, collectors, dealers, and all those seeking expert art moving help from A to Z.
It is also worth noting that whether it comes to fine art moving in New York City, across the U.S., or internationally, Fine Art Shippers uses only high-quality, specialized materials, supplies, and equipment to suit upon the unique needs of each transported piece. Moreover, we design and build custom crates to provide the artwork with the utmost protection throughout the whole process of transportation so that even the most fragile and delicate items always arrive at their destination intact.
Here is just a short list of our services related to fine art moving in New York City, across the country, and internationally:
white glove art moving in New York City;
transportation of fine art and other valuables, no matter their dimensions, size, and shape;
safe moving of vintage and antique items;
full-service luxury home moving;
art and interior design moving services for decorators and designers;
art moving services for auction houses;
art moving services for art and antique dealers;
art moving services for museums and galleries;
art moving services for businesses and corporate clients;
moving of sculptures and statues of any weight;
art collection and management services;
art storage in climate-controlled facilities throughout the U.S.;
art packing and custom crating in our own warehouse;
art shuttle services with a variety of cost-effective options;
urgent pick-ups and deliveries throughout the Tri-State Area;
shipping of art and antiques to literally anywhere in the world.
In this way, whether it comes to fine art moving in New York City, across the country, or internationally, you won't find a better solution than to hire Fine Art Shippers. Moreover, all our services are reasonably priced so that you are sure to stay within your budget. Try for yourself!