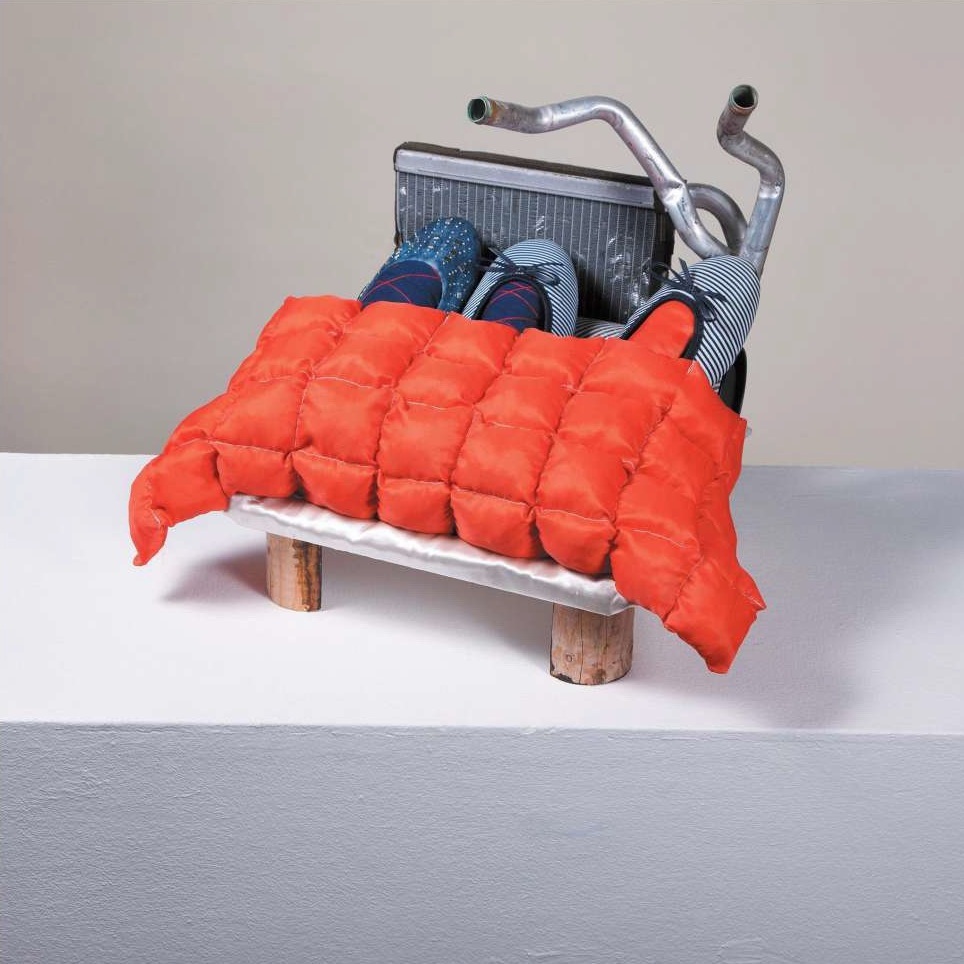 The world of art is huge and diverse. Made up of multiple styles, mediums, genres, techniques, and messages, it opens up a whole new universe that is greater than one can ever imagine. Having been working with art for over 25 years, we have the pleasure of handling many interesting pieces of human creativity and meeting many talented artists along the way. One such artist is Elena Ennikova, and in this blog post, we want to draw your attention to her amazing series of fascinating sculptures inspired by shoes.
About Elena Ennikova
Elena Ennikova was born in 1978 in a small town in Western Siberia, Russia. She earned a degree in Business Administration from the university in Novosibirsk and after the graduation worked in this field for some time. In 2009, Elena Ennikova moved to Trier, a history-filled city on the banks of the Moselle in Germany. Her artistic path began in 2016 and led the inspired woman to the European Academy of Fine Arts where she earned a degree in Fine Arts. Since then, Elena Ennikova has been a full-time freelance artist working in painting, sculpture, and mixed media.
Fascinating sculptures inspired by shoes
One of the most known and eye-catching art projects by Elena Ennikova is "Loveshoes," a series of fascinating sculptures inspired by shoes. The artist says, "Shoes are much more than a practical necessity. Shoes can also be pushed into the realm of art and be transformed into objects of beauty and power…" Shoes in Ennikova's work have character and personality. They all are different, and they all have different meanings, reflecting the uniqueness of each individual and calling for accepting the diversity of cultures, people, habits, and traditions.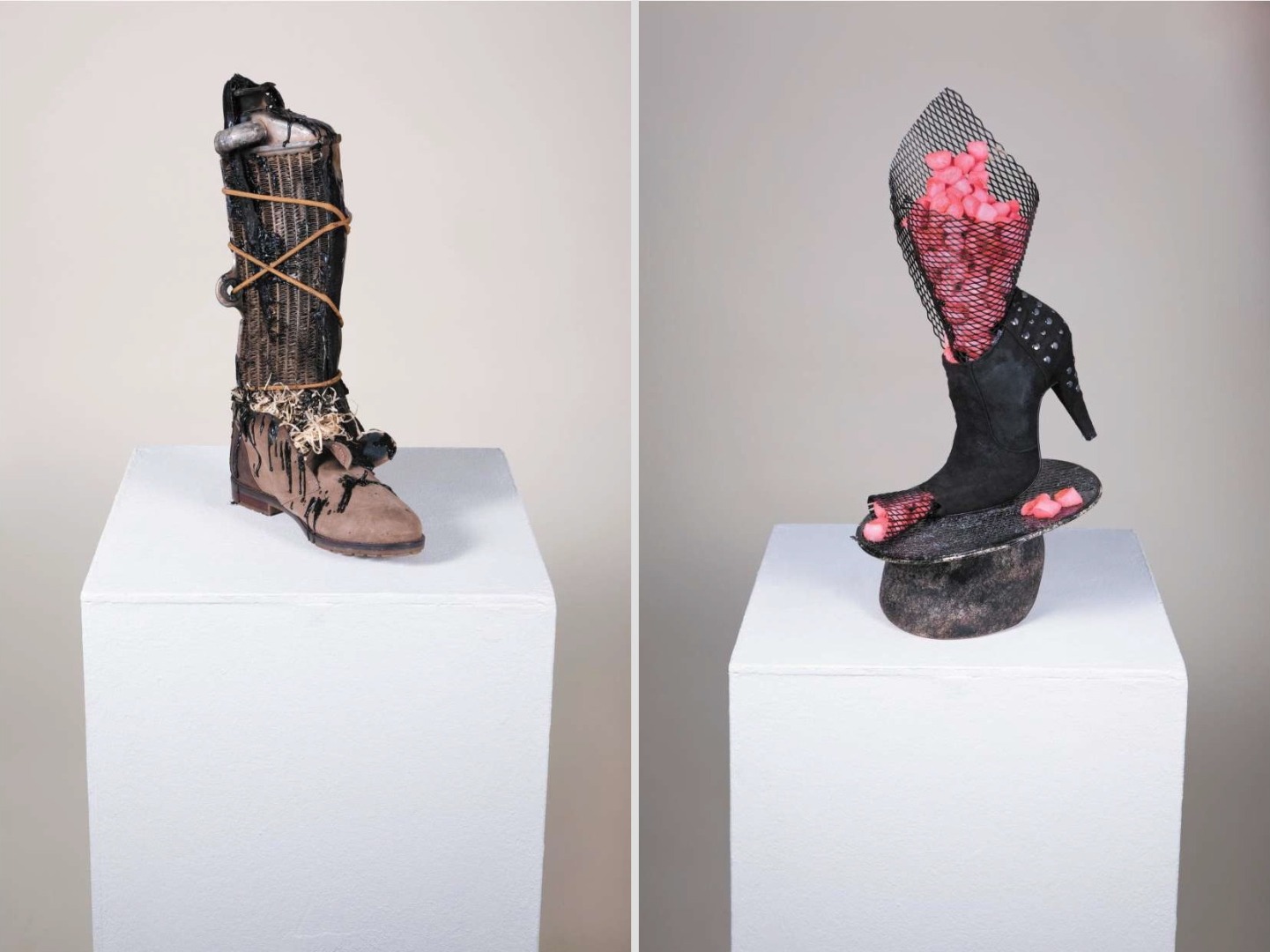 The artist creates her "shoes" using real shoes and combining them with metal, textile, paper, cement, wool, plastic, stone, and a whole range of other materials that are as diverse as the sculptures themselves.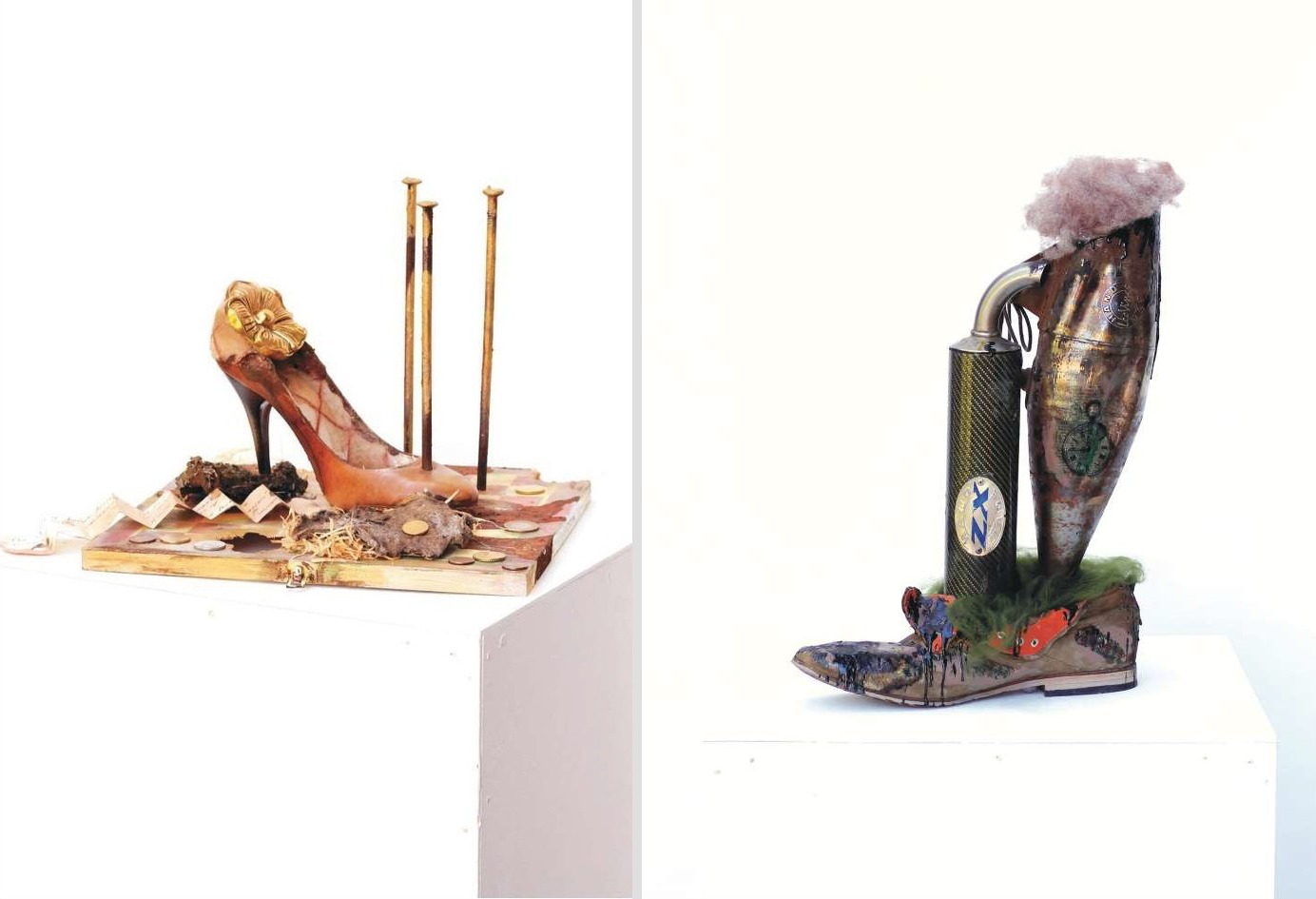 Elena Ennikova's fascinating sculptures are original and individual in their execution. At Fine Art Shippers, we highly recommend that you take the time to learn more about this talented artist and her amazing art.
Photo courtesy of Elena Ennikova