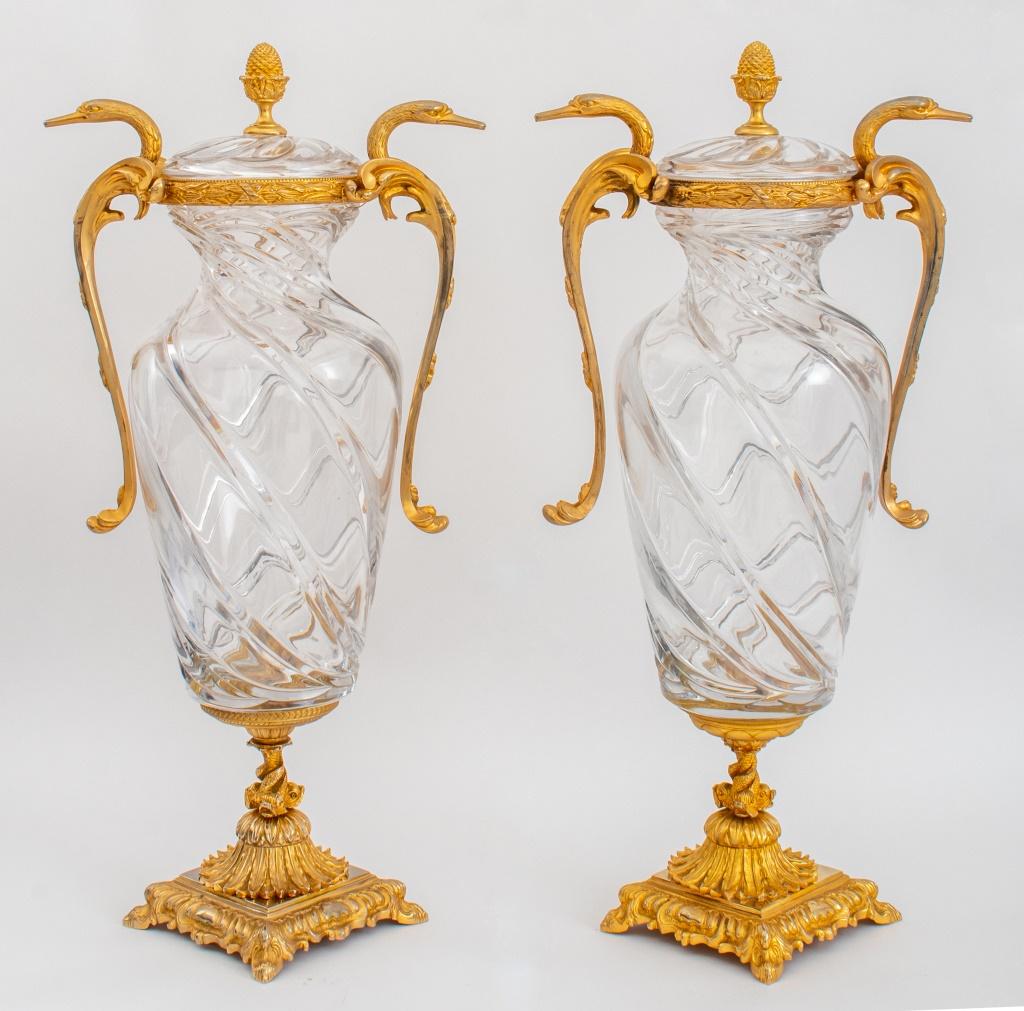 On December 4, Showplace Luxury Art Design Vintage, or simply Showplace, will hold its classic live auction with some noteworthy offers that might interest both emerging enthusiasts and seasoned collectors. The auction house will present 280 lots of refined fine and decorative arts meticulously selected by the experts and brought for sale directly from estates of the Tri-state area. This time, you have a chance to fight a bidding war over some luxury jewels, exotic pieces of designer furniture, posh glassworks, and artworks by some renowned artists. Let's not waste time and take a look at the highlights of the upcoming auction by Showplace.
New York City Estate Auction by Showplace: Highlights
Platinum diamond ring, 3.19 carats
Est. cost: $20,000 – $30,000
A brightly polished platinum diamond ring features a round brilliant K color diamond of VS2 clarity. It weighs around 5.2 grams and is marked "10% Irid Plat." This beauty is the most expensive lot at the auction by Showplace.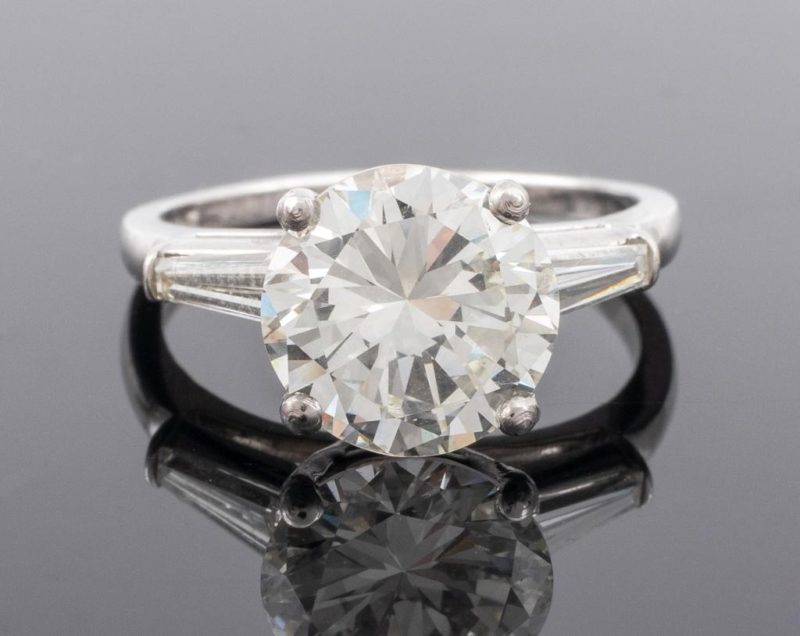 "A Book of Silk Screen Prints" by Robert Mangold
Est. cost: $3,000 – $5,000
"A Book of Silk Screen Prints" is a panel consisting of multiple pieces created and signed by the notable American minimalist artist Robert Mangold. The set of nine works belongs to the limited edition of 300 prints and dates back to 1977.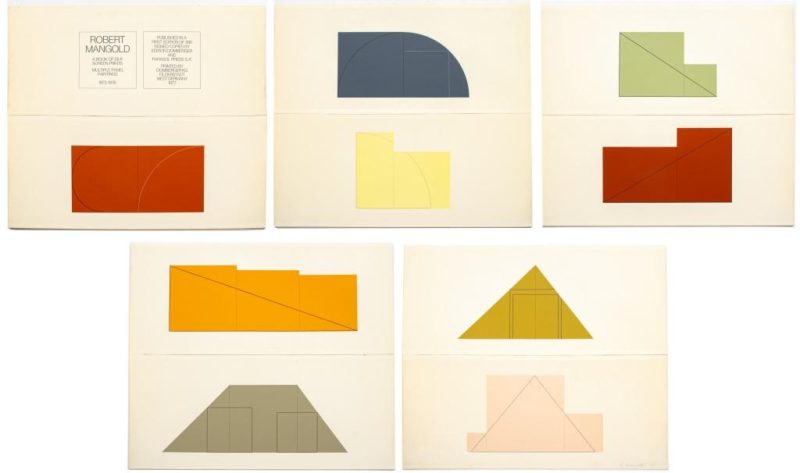 Chrome & purple writing cabinet by Michel Pigneres
Est. cost: $3,000 – $5,000
This exotic mid-century modern cabinet is a subtle combination of purple lacquer, chrome, and brass made by the French designer Michel Pigneres. It consists of four small and large drawers, two open spaces, and a sliding table in the middle. It was assembled circa the 1970s.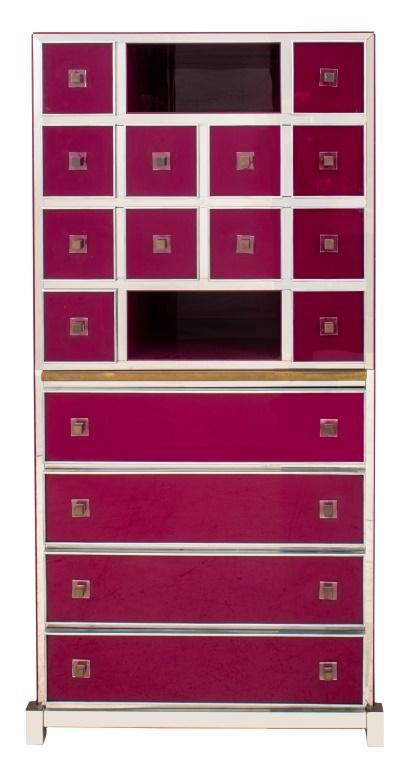 Gilt-metal mounted crystal vases by Cristal Benito
Est. cost: $2,000 – $4,000
These two Belle Epoque Louis XVI Revival-styled crystal vases will make any interior design look much more exquisite and expensive. The whole baluster form, diagonal spiral cuts, and swan-headed arms thing stands on a square base embellished with rocailles. The design is attributed to Cristal Benito.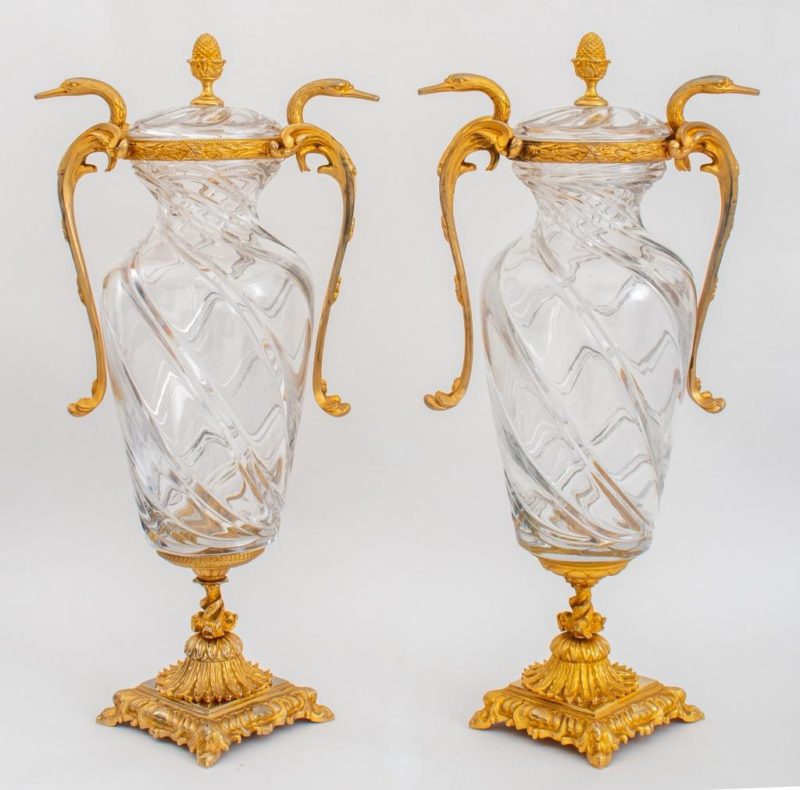 "Golda Meir" by Andy Warhol
Est. cost: $1,500 – $2,500
Andy Warhol's serigraph print of Golda Meir is mounted on a painted wood stand. It is part of the limited edition of 550 prints by the famous star of the pop art movement. Golda Meir was the Ukrainian/Israeli fourth and first female Prime Minister of Israel.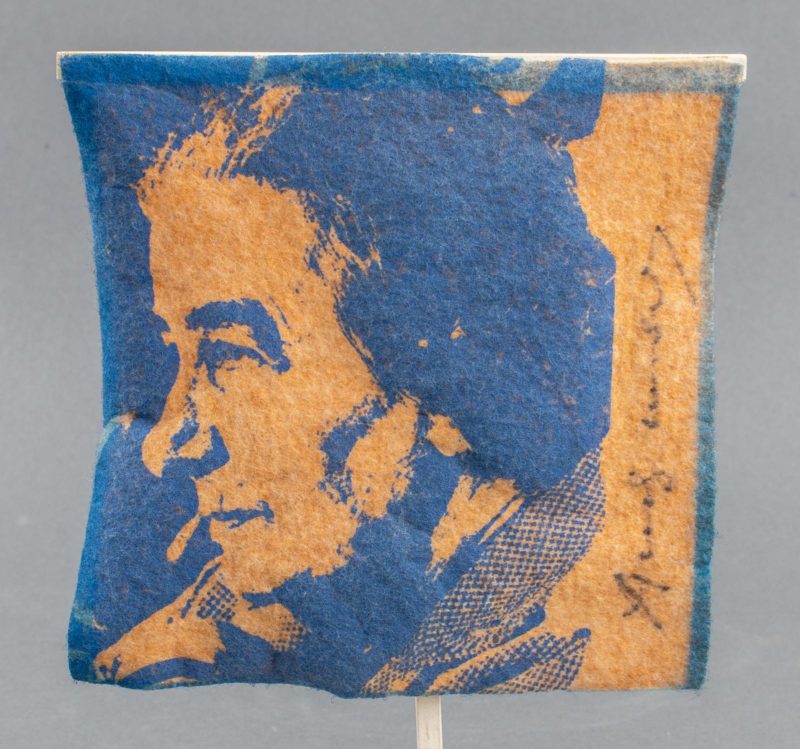 In a few days, you will be able to visit the traditional NYC estate auction by Showplace and hopefully take a treasure home. Live bidding starts on December 4 at 12 PM EST, but you can place bids online even now. Good luck!
Photo credit: Showplace Luxury Art Design Vintage/nyshowplace.com