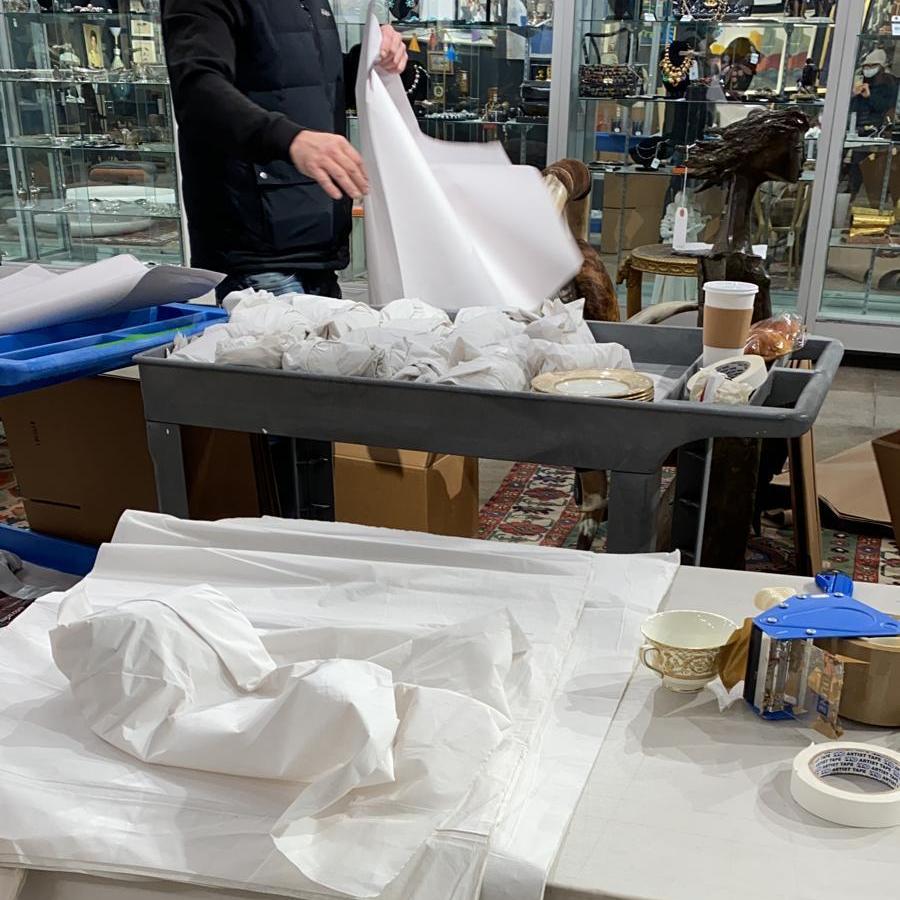 There are many great places in New York to shop for antiques, vintage, and design pieces, but Showplace Luxury Art Design Vintage is perhaps the best one. At Fine Art Shippers, we are very proud to serve many galleries and dealers at Showplace and help them with the transportation of various valuable items. Over the years of our collaboration, we have shipped numerous paintings, Art Deco pieces, antique icons, furnishings, glass items, and more. We also have extensive experience in shipping and packing porcelain pieces that are available at Showplace in a diverse range of shapes and sizes.
Packing Porcelain Pieces at Showplace in New York
Porcelain is a ceramic material used in the production of plates, bowls, bottles, tea sets, vases, vessels, and more. Such items can adorn any collection and any home, but they are pretty hard to ship because of their delicacy. Packing porcelain so that every single item arrives at the destination in its perfect condition is not something that every collector or dealer can do properly. This is where Fine Art Shippers comes into play.
Our team has been shipping porcelain for over 25 years, and we know all the ins and outs of the process. We carefully wrap each piece individually, using high-quality art packing materials. When the wrapping is done, we pack the items in a custom-made wooden crate, thus providing double protection to the package and ensuring that it will remain intact even if falling from the height of 1 meter. Our technology of packing porcelain is at a high safety level, and we are very proud of our ability to ship various porcelain items nationally and internationally without damage. Besides, we take care of the proper insurance coverage for the client's complete peace of mind.
Whether you are shipping only one piece or a collection of porcelain items, feel free to contact Fine Art Shippers. We will provide you with packing & crating, shipping, and delivery solutions tailored to your specific needs.