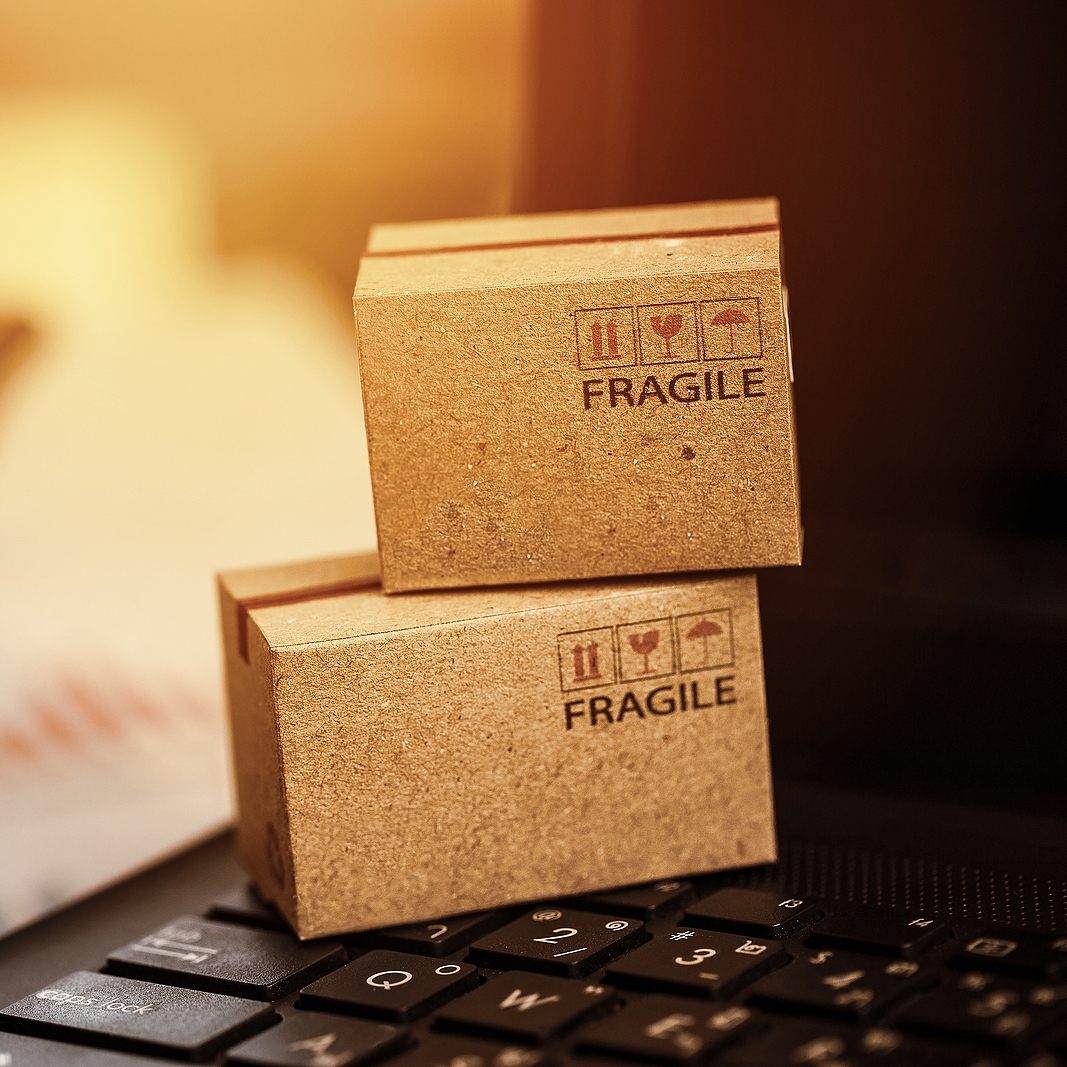 The packing stage is what often neglected when shipping paintings over a long distance, and yet it is what ensures the credibility of you as an artist or dealer. By simply following the rules and avoiding damaging mistakes, your fine art items can be safely delivered to the recipient and get approving feedback. So, this is up to you whether to keep hoping for luck when shipping your artworks or to learn about common packing and shipping mistakes and never let them happen again.
Common mistakes made when shipping paintings 
1. Flimsy packing boxes
As they say, you never get a second chance to make a first impression. An old reused box you put your artwork in is not the best way to present the art piece to your client. Apart from making things extremely unpleasant, there is also a high risk your work will be damaged in transit.
2. Bubble wrap touching your painting
Using bubble wrap is a must in many cases. But allowing it to touch the surface of an artwork is a great mistake. The reason is in the bubble wrap impressions on the painting layer, which simply cannot be removed. We highly recommend that you put a sheet of acid-free glassine paper between the painting's surface and bubble wrap to keep your artwork safe.
3. Using packing peanuts
Do not use packing peanuts when shipping paintings. They can easily let your artwork move inside the box and cause vulnerable spots. Instead of packing peanuts, use the above-mentioned bubble wrap for cushioning.
4. Neglecting the shipping labels
If you do not want your amazing artwork to be mixed up with other packages or even lost, always label the box. Besides, it will help locate your pieces when they reach the destination.
5. Insecure shipping services
When shipping paintings over a long distance, be sure to hire an experienced company that can handle your artworks and the entire transportation process properly. There is no need to mention that Fine Art Shippers is an excellent example of a dedicated team who knows everything about art packing, art transportation, and careful handling of valuable and precious items. Contact us today for help!