Sebastian Deya is an Argentine gallery owner with a worldwide private client base. Sebastian Deya Gallery is a family-owned business specializing in European artworks from Old Masters to modern artists. Fine Art Shippers spoke with the gallerist about the life of an art dealer, the importance of intuition when buying and selling paintings, and his own art practice.
Being an Art Dealer: Interview with Gallerist Sebastian Deya
Please tell us about your gallery. What is its concept? 
Sebastian Deya: We have a wide range of paintings from the Renaissance to the beginning of the 20th century. The selection mainly reflects my own preferences and tastes: these are mostly Spanish, Italian, French, and Northern European paintings. I live in Buenos Aires, but my family is of Spanish descent, which explains my love for European art.
Where do you buy these paintings? 
Pretty much everywhere. In the United States, South America, Spain, etc. It depends on where the current owner of the painting lives.
Who are your customers? 
I deal mainly with art collectors, dealers, and a few auction houses. Art collectors trust me because they can discover things for themselves and get reasonable prices.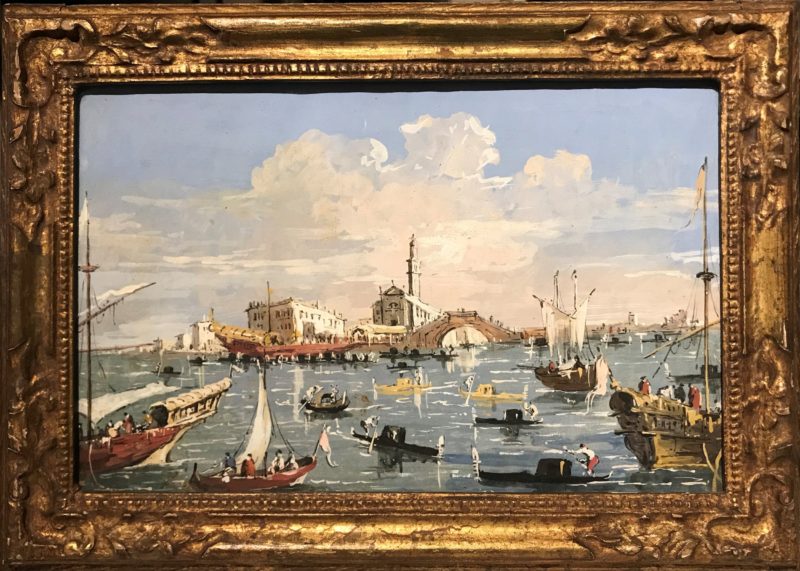 What other factors besides personal interest influence your decision to buy a painting?
I trust the first glance that drew my attention to the painting. Only after that do I make inquiries about the artist. This first look is very important, it is based on your intuition, and without it, you have no chance of selling the painting. You won't be successful in this field if you follow guidelines. Of course, you need to have certain skills and a passion and know about art history and artists. But it's also very important to find the key to the process, which is about unconscious intuition rather than thought – the mind must be allowed to flow.
Do you participate in major art events such as Art Basel, TEFAF, The Armory Show, etc.?
Not on that scale, but I have participated in some art antique fairs in Miami Beach, Baltimore, Dallas, New York, and Palm Beach.
What trends in the market for Old Masters and modern paintings do you observe now?
I am not an expert on trends. I don't care about what is popular. I am a hunter, I love to discover – for example, an unknown painting or the last painting of an artist. That's the most interesting thing to me. I don't follow fashion. I'm just doing what I love to do. And I enjoy that very much.
Could you tell us about some highlights of your gallery?
I prefer not to publicly show or talk about the highlights I have. Dealers and collectors are extremely jealous of the works they want to buy. All negotiations take place in private. If I display the painting, the sale can be called off. So I have to be very conservative, careful, and responsible about what to show. I have some works on my website, but the best paintings can only be seen upon request.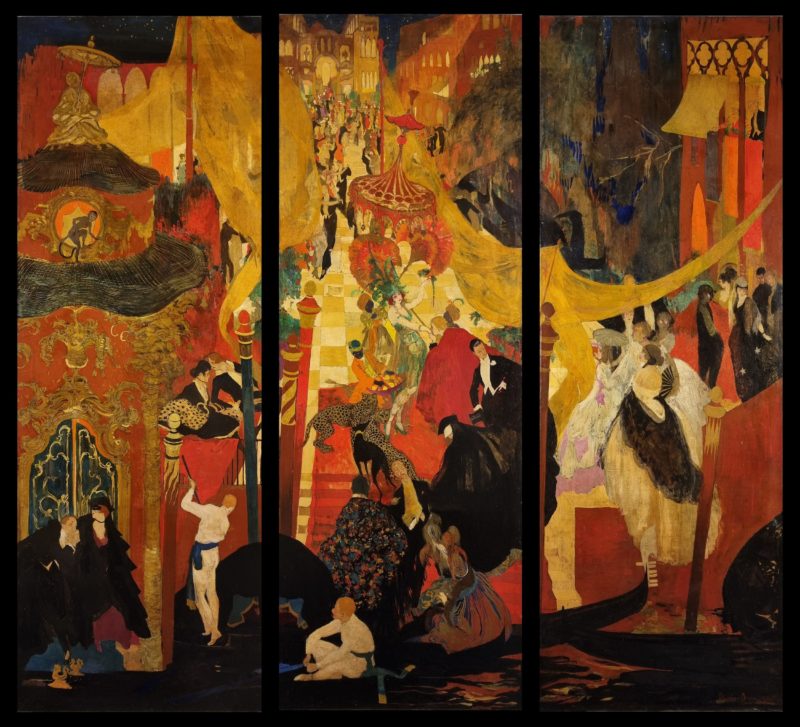 Do you travel a lot for work? 
Yes, it's one of the best things in the gallerist's job. I often fly to Madrid, London, and New York. When I was young, I  wanted to travel, discover different places and meet interesting people. It's something I enjoy very much. In a few years, I'd like to travel with my kids, so they get a chance to see the world too, and  I am not alone on a trip.
You are an artist yourself. Can you tell us more about that? 
At the age of five, I was diagnosed with a problem with my spine. The doctors put me in an iron and leather corset that I had to wear all day, 23 hours to be exact. I was only allowed to take it off to go to the bathroom. I had to stay at home most of the time, which I filled with reading and drawing. My father was an amateur painter and collector of local paintings in southern Buenos Aires and sometimes took me with him on his visits to artists' studios. At some point, I enrolled in an art school and then started my studies with my father's friend. He influenced me significantly as he was a great artist and philosopher. My father opened an antique store when I was a kid, so I had the opportunity to observe how to deal. Then I  began buying small paintings for myself, and once, when I was 15, I sold the whole collection to a buyer.
When I started as an art dealer, I realized this was completely different from being an artist. It's another way of thinking and skillset. I did not have time to paint for many years, but I want to get back to it. In fact, my experience as an artist has helped me a lot because it gave me knowledge about the art process.
What do you think is important when shipping art internationally or within the country?
I would say, packaging is the most important point when it comes to shipping. That's why I love working with Fine Art Shippers. You have a lot of experience shipping art to various and extremely rare destinations. You take care of the entire process, from packaging to installation. I have had many opportunities to appreciate the quality and professionalism of Fine Art Shippers' services, and I know I can trust you. 
Photo courtesy of Sebastian Deya Gallery