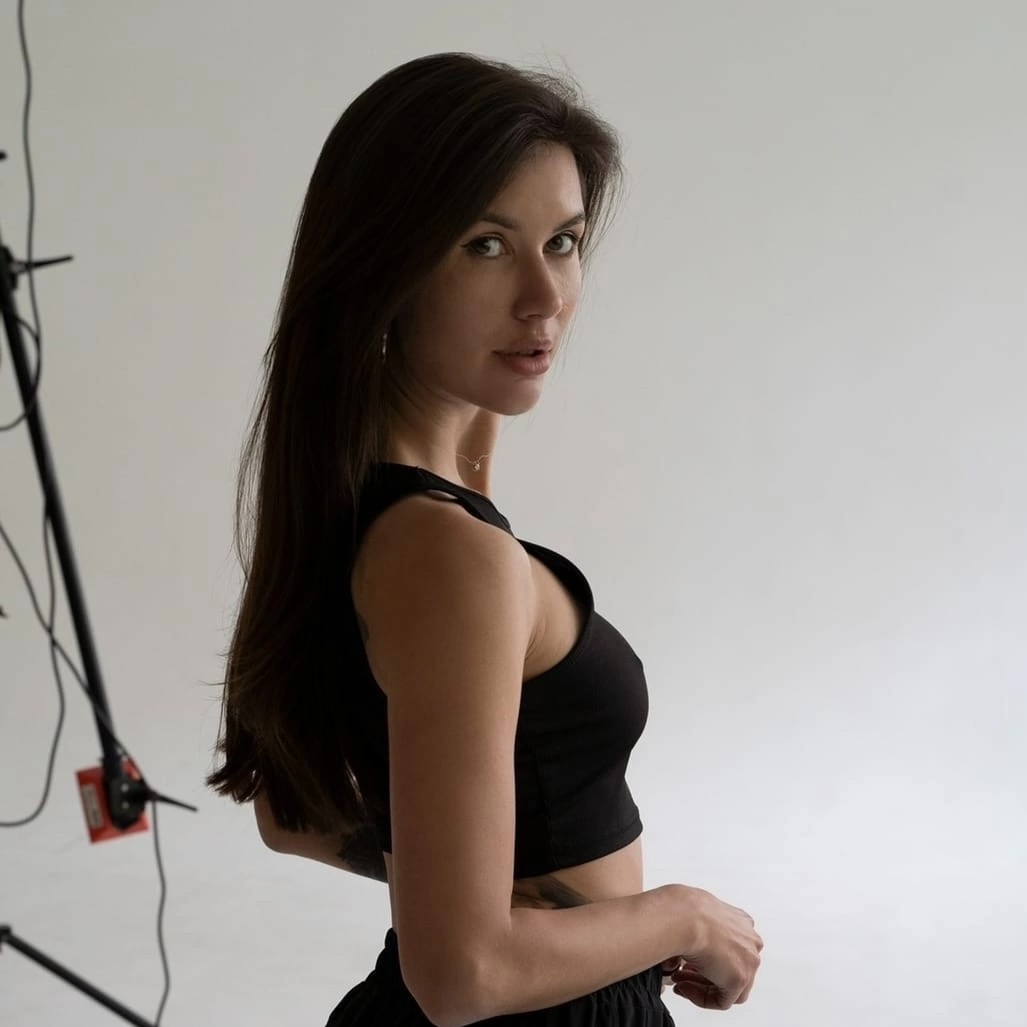 Juliana Tann is a young Russian artist living in Saint Petersburg. We met her at the Qatar International Art Festival and were impressed by her expressive realistic portraits. In this interview, we talked to Juliana Tann about her interest in Buddhism, her journey from interior design to art, and a recent prestigious award.
Artist Talk: Juliana Tann on Buddhism and Realist Painting
You work in a realist manner, why did you choose figurative painting? 
Juliana Tann: Since my early childhood, I've been passionate about painting and drawing. The realistic manner and the elaboration of details have always been characteristic of my paintings. I've tried other techniques, but none of them worked for me. Realism and even hyperrealism are my way of exploring textures, skin tones, and all the little details and immersing myself in the world around me. And I like to observe other artists' approaches to the same things.
You worked as an interior designer for a while. How did you balance it with your work as an artist?  
I started going to art school at a very young age. But since I grew up in a small town with no exposure to the modern art scene, I could never imagine making a living as an artist. In high school, I was very interested in interior design. I liked furnishing and decorating apartments and houses, and I thought that could be my profession where I could use my drawing and painting skills. 
So after graduating from art school and later high school, I went to Astrakhan State University to study architecture and interior design. Our program included academic drawing, composition, and other courses that gave me a good foundation in art. At the same time, I never stopped painting. Later, when I started working as an interior designer, I also painted images I would incorporate into my designs. During Covid, I realized I was burned out and didn't want to work as an interior designer anymore. I decided to start a full-fledged career as an artist.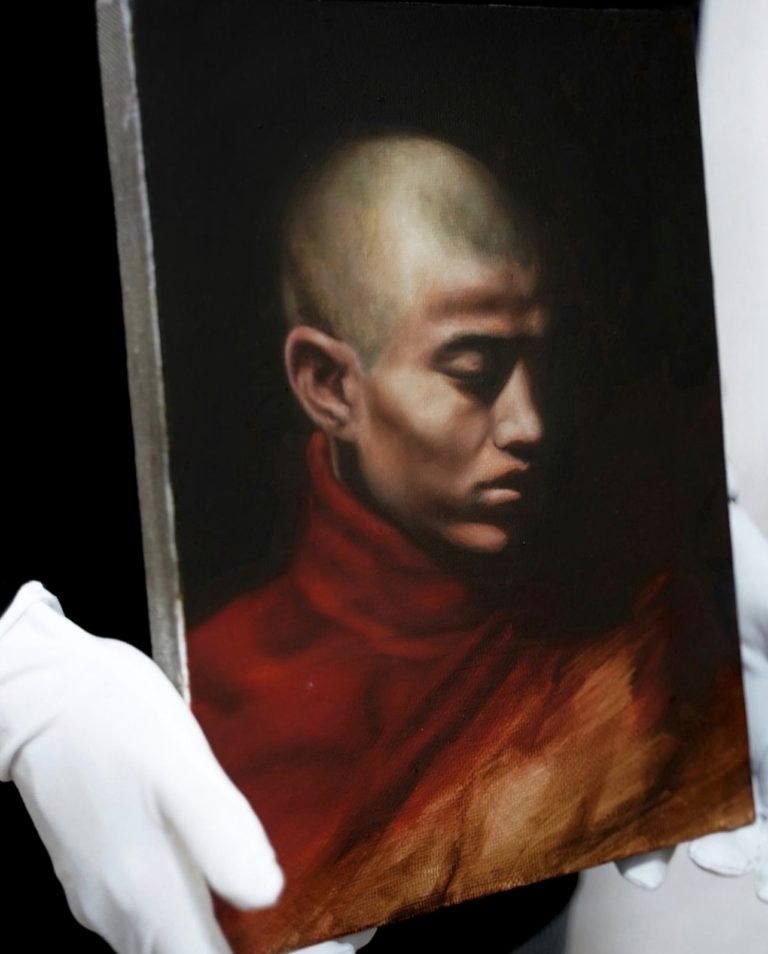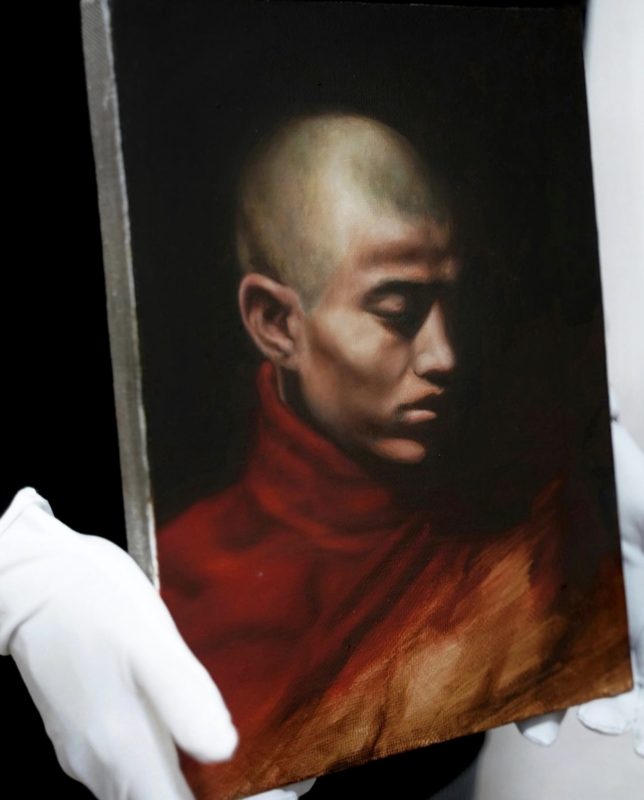 What is your strategy for building your career as an artist? 
I watch artists who are stylistically close to me and find out where they exhibit and what competitions they participate in. Then I follow in their footsteps, contacting the same institutions and applying to the same competitions. I don't have a specific tactic, but I keep my general goals in mind and try to take one step at a time, gradually but steadily. For example, my immediate goal is to travel to Thailand to complete my series of Buddhist monks' portraits, then do a solo show and start collaborating with a gallery in the near future.
Why are you interested in portraiture? Please tell us more about the Buddhist monks series. What inspired it? 
As I mentioned, painting is my way of exploring the world. Portraits in particular are a means of learning about human nature, they are at the heart of my art. I mainly create portraits of people with whom I've personally communicated. I need to see and feel their mannerisms and facial expressions, the way they move, etc. As for the Buddhist monks, this series is a reflection on my native Kalmykia, where I lived until I was eighteen. This Russian republic is the only place in Europe where Buddhism is an official religion. There's even a residence of the Dalai Lama there.
You recently received the Caravaggio International Prize for Contemporary Art. Which of your works was awarded?
I received the prize this year in Milan. It was my first self-portrait, and it was quite experimental, not typical for me at all. It was discovered and nominated by Francesco Saverio Russo, author of an important theory on Caravaggio, and art critic Salvatore Russo, who are curators of the MEAM museum of contemporary art in Barcelona. I was surprised, but of course happy to get the award. I wasn't able to attend the award ceremony, I just sent the painting to the award committee, but it was an important milestone for me.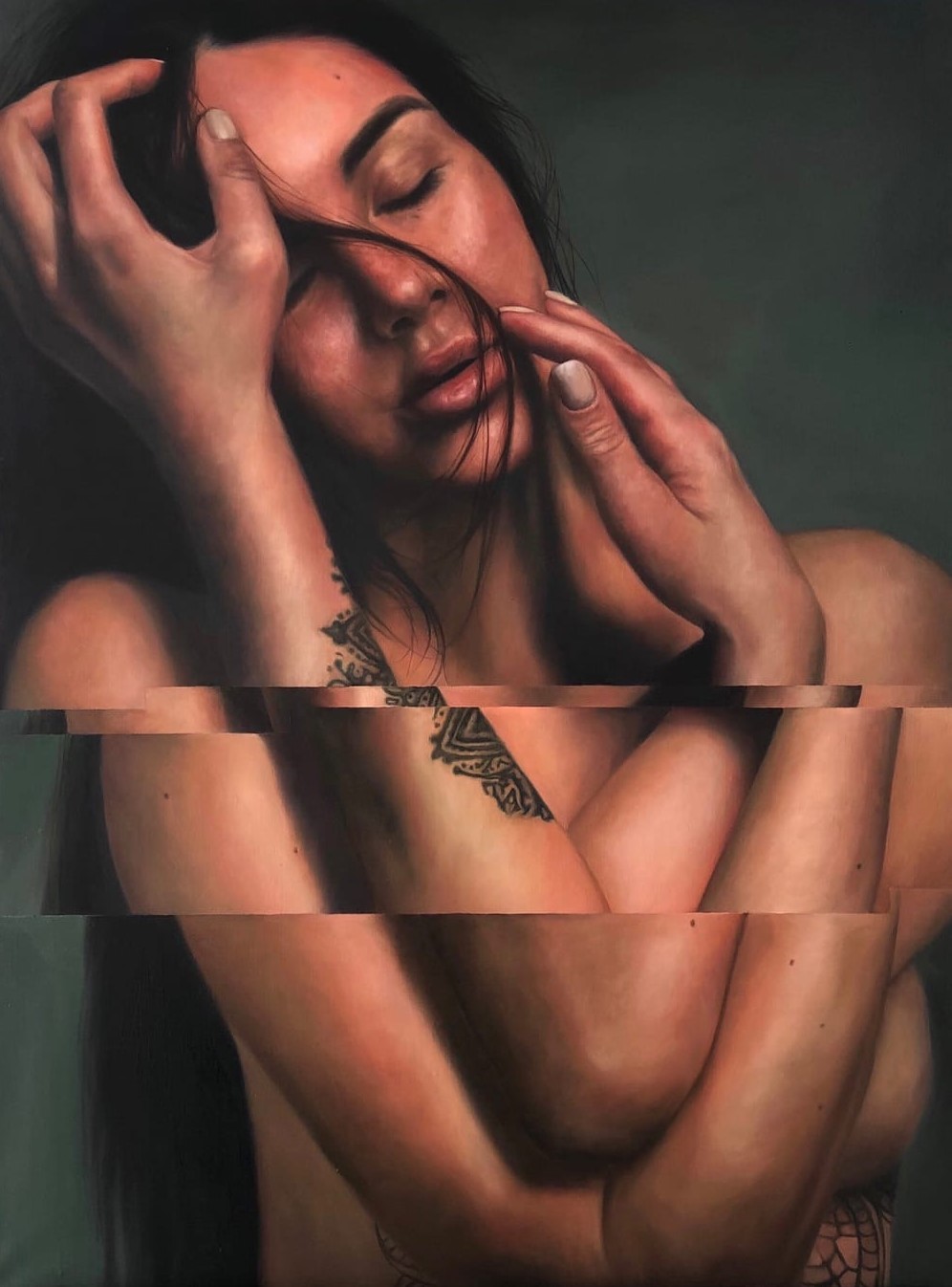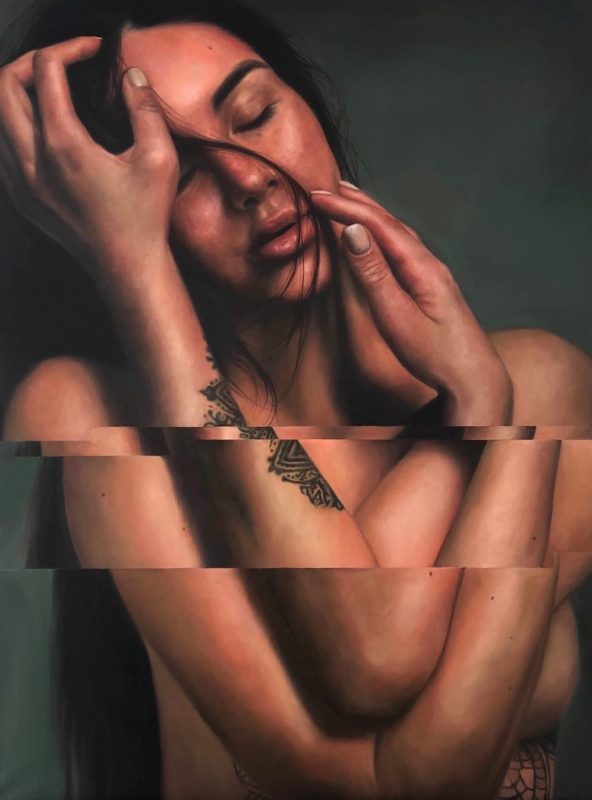 This September you participated in the Qatar International Art Festival. What are your impressions? 
I ended up at the Qatar art festival quite by chance. They called me a few months ago and invited me to take part.  At the time I was working on my series of Buddhist monks. At first, I thought that exhibiting it in a Muslim country might not be a good idea but eventually, I decided to bring three portraits from the series. I was amazed by the warm and interested response – not only from the fair visitor but also from high-ranking officials. Overall, that trip gave me a boost of creative energy and inspiration for my work. 
How did you transport the paintings over such a long distance? Did you use an art shipping company? 
I shipped the works myself. I took them out of the frames and packed them in tubes. That was my first experience with transporting art. In the future, I'll certainly use a professional art shipping company. On this trip, I realized that you mightn't find specialists at festivals and fairs to put the paintings on the stretcher. Or you may be unsatisfied with the result. Also, there's a risk that the work will be damaged. If you entrust your art to a shipping company, you don't have to worry about that anymore, because it takes care of the whole process from packing to installing.
Photo courtesy of Juliana Tann