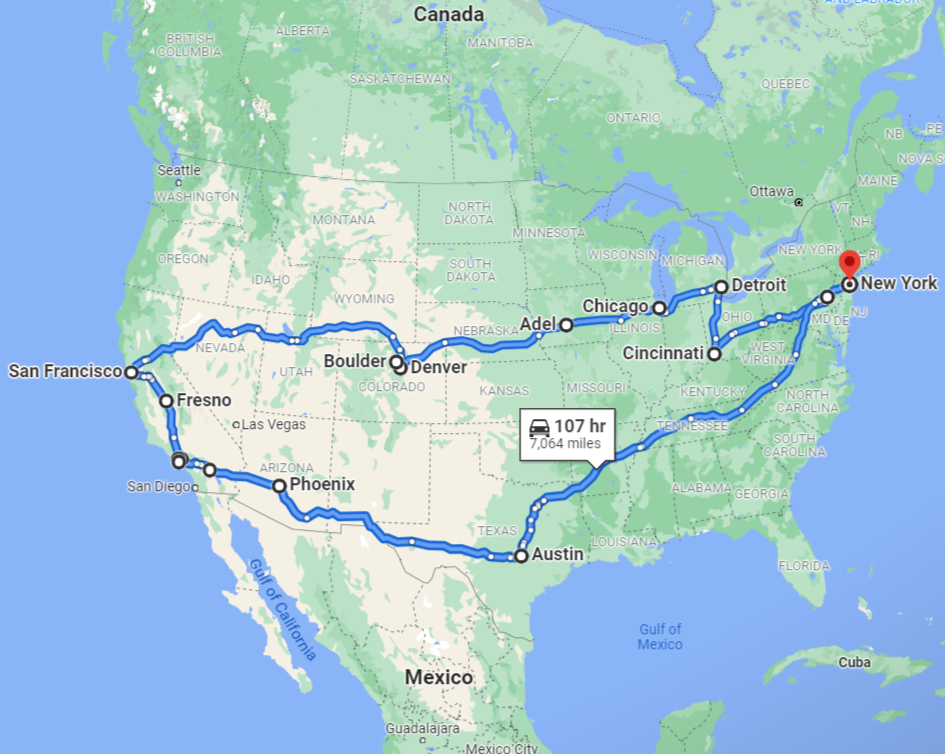 Fine Art Shippers has the great news: our cross-country art shuttle NYC – California – NYC is leaving on January 24. For those who want to ship their fine art and antiques, collectibles, rare items, and other valuables in safety, this is not only a cost- and time-effective but also a safe way to ship them. We will have stops in nine states of the US, with 15 cities and towns on our route. Please note that route and schedule may be subject to change. Contact our team in advance if you need our help.
Art Shuttle NYC – California – NYC
On Monday, January 24, our team of professional art handlers will leave the Big Apple. Our art trip to the West Coast will begin from Fleetwood, a borough in Pennsylvania. From there, the truck will go to Cincinnati, Ohio, which is four hours from Detroit in Michigan, the next destination of our art shuttle NYC – California – NYC. If you want us to stop somewhere along the route, you should call us beforehand so that we can make changes to our schedule.
Before going to California, we will visit three more states. In Illinois, we are going to stop in Chicago. After that, our dedicated art movers will make their way to Adel, a city in Iowa. Another major stop will be in Colorado. There, our shuttle is going through Denver and Boulder. Following this, our company will reach California, where we will be picking up and delivering works of fine art in San Francisco, Fresno, Los Angeles, Venice, Redondo Beach, and Rancho Mirage. After doing all the deliveries, Fine Art Shippers will start getting back home. On our way to New York City, we plan to head to Phoenix in Arizona and Austin in Texas.
If you are looking for safe art transportation options, consider our art shuttle NYC – California – NYC. To reach out to us, request a free shipping quote online or contact us directly!