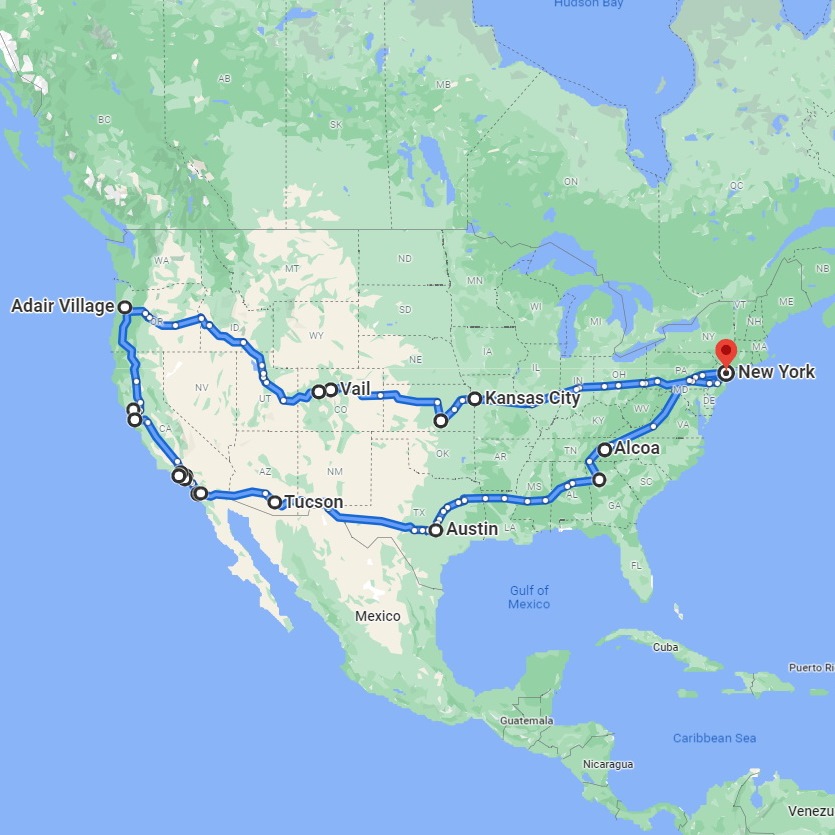 What is the secret behind art shuttle services? The definite answer is the expertise of our team, effective management, and the use of the best shipping practices. Fine Art Shippers strives to be at the forefront of progress so that our clients always receive innovative and efficient services. In this regard, we are happy to announce that our next cross-country art shuttle NYC – Austin – Los Angeles – NYC will leave on October 22. Below is everything you need to know about the shuttle.
Art Shuttle NYC – Austin – Los Angeles – NYC
Traditionally, our shuttle will start in New York City. On October 22, the art truck will leave the Big Apple and make its way to Atlanta, Georgia. If you want to request art shipping services somewhere in this part of the country, please contact us as soon as possible. Only then can we make necessary adjustments to our route and help you with moving your artworks.
Art shuttle NYC – Austin – Los Angeles – NYC will then head to Austin, Texas. Before we go to California, the major milestone of our cross-country trip, we will also be delivering and picking up fine art in Tucson, Arizona.
The shuttle will reach California by October 27. Our team of professional art handlers will spend approximately three days making deliveries all around the state. We will have stops in San Diego, Los Angeles, Malibu, San Francisco, Glen Ellen, and other cities. On October 29, we will leave California and drive to Oregon where our clients from Corvallis will be waiting for us. Please note that dates are subject to change, so it is important to double-check the schedule by contacting our team.
On the way from California to New York, we will be able to visit Glenwood Springs and Vail in Colorado. You can also expect us to make stops in Wichita, Kansas, and Kansas City, Missouri.
Feel free to contact Fine Art Shippers if you want to join our art shuttle NYC – Austin – Los Angeles – NYC. You can do it by requesting a free shipping quote or by calling us directly.