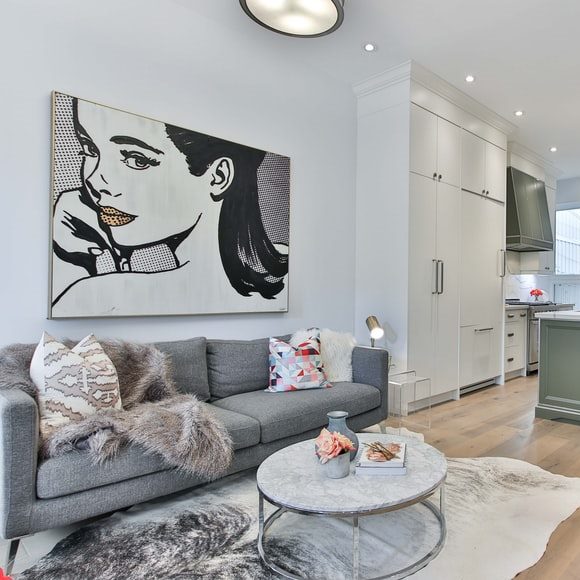 Artworks, sculptures, and antiques are the things that form the interior's soul. They serve an aesthetic function, become accents, and influence the space and atmosphere of the home. Fine Art Shippers is committed to transporting and installing art and designer furniture across the USA. In this blog post, our New York City movers want to share valuable tips on how to install art properly to help you keep your pieces safe from damage.
Art Installation Tips from New York City Movers
1. Compile tools and equipment
Art installation cannot be accomplished in the easiest way. You need to purchase the proper tools and equipment to ensure that everything goes smoothly. If you are a newbie, it is better to get help from experts.
2. Determine the proper location for fine art pieces
Think about what you want to achieve. Do you prefer artwork to support the general idea of the interior, or is the interior designed around artwork? The most basic recommendation is to first look for viewpoints in the interior. This is where we tend to look when we are in a room. These areas would make great for installing artwork.
3. Avoid direct sunlight and dampness
One of the most important tips New York City movers can give is to avoid sun and dampness. Choose a room with airing and walls free of flaking and moisture. It is better to have your artwork framed and protected from UV rays by the special glass.
4. Hire professional art installers
Contact a reliable art moving company to use professional art installation services. Search online for local movers offering a wide array of extra services, including art packing, art moving, art insurance, etc.
Consider choosing Fine Art Shippers to have your art items or fine furniture properly installed at home. Our New York City movers are always here to guide you!