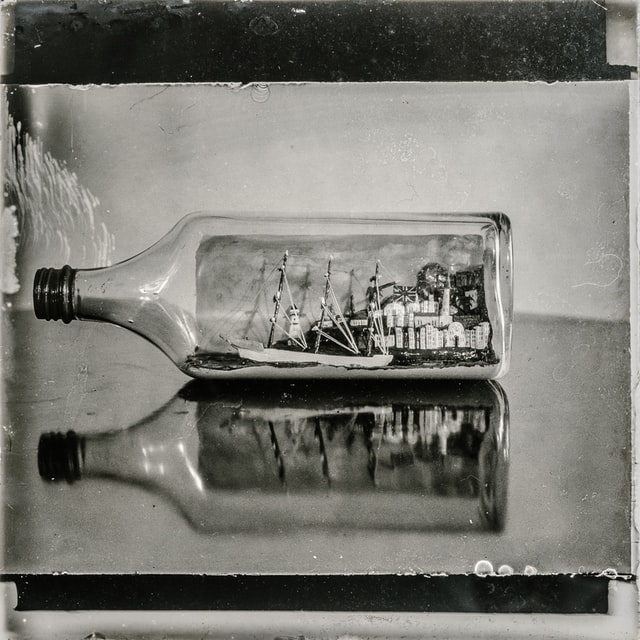 Rich people prefer to collect valuable pieces of art such as paintings, sculptures, porcelain figures, etc. because such collections are not only beautiful but also expensive and can be a good investment.
Antique ships in the bottles for sale are very small but elegant pieces of art to collect. Moreover, they are very expensive as well, which makes them attractive for discerning artworks connoisseurs. It is known that this art originated from sailors themselves, who created little ships so that beloved women could cherish the memory of their husbands. Many sailors preferred to create small copies of their own ships to create an emotional connection. Today, antique ships in bottles for sale are created by skilled artists who follow this unique artistic tradition.
Antique Ships in Bottles for Sale: Types
In general, antique ships in bottles for sale can be divided into different types. The type is defined by the type of a ship in the bottle. The most common types of ships in bottles are fully-rigged ships and barks. However, the most popular ones are three-masted rigged ships, four-masted rigged ships, and different types of barks. Barks can be three-masted, four-masted, and five-masted as well, and they look impressive despite their small size.
From the point of view of collectors, these pieces of folk art are authentic and valuable. So, it is not surprising that the price of the cheapest ship in a bottle created in the 19th century starts from 350$. Naturally, such expensive items need careful handling, especially if it is necessary to relocate them from one place to another. Although bottles in which ships are placed are made of thick glass, they are still fragile, which means that transportation can be dangerous for them.
Fine Art Shippers are experienced professionals who have substantial experience in working with different antique items including ships in bottles. We know that fragile items need quality packing that could protect them from mechanical damages. Bottles are usually packed in cardboard boxes, which are filled with bubble wrap and different amortizing fillers such as wood dust or fiber to keep them safe. Such fragile pieces of art should be transported with care even if the distance for transportation is not long. Otherwise, small details within a bottle can be damaged, and it will be practically impossible to repair the entire model. If you need to transport your precious ship in the bottle, consider using professional artwork shipping services to make sure that your piece of art is adequately protected.