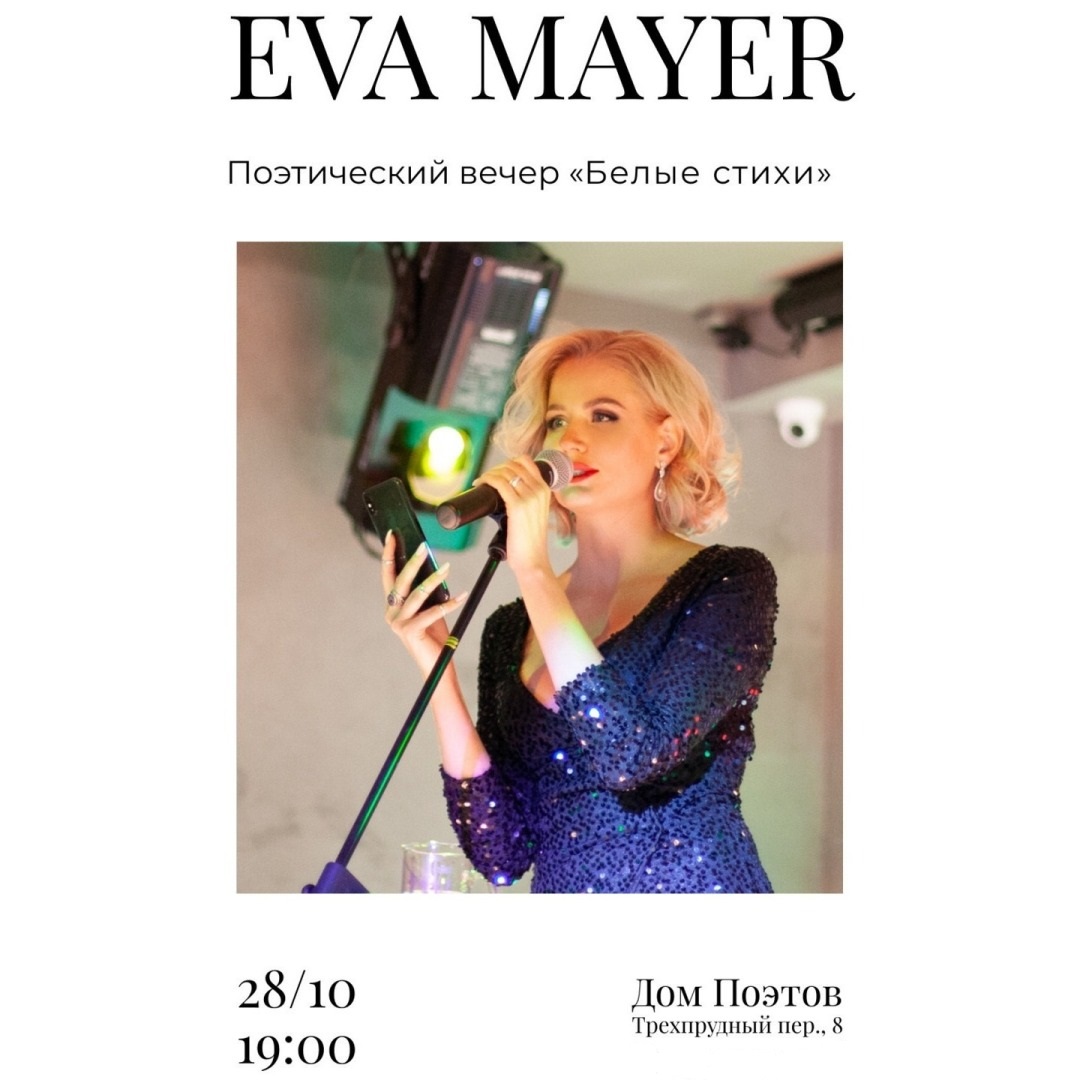 What is free verse poetry? In simple terms, it is poetry that does not rhyme with fixed forms. It is free from any limitations while still providing artistic expression. This unique form of poetry has been around for hundreds of years, being used by such masters as William Shakespeare, Arthur Rimbaud, Friedrich Hölderlin, and Walt Whitman, along with many famous Russian poets of the Silver Age. Today, free verse poetry is also one of the most popular poetic styles, especially among the younger generation of contemporary poets, such as Rupi Kaur who has already conquered the Western world with her collection of free verse poems. The Russian poet Eva Mayer is another bright representative of contemporary free verse poetry. She is only at the beginning of her artistic career, but this bold and ambitious woman has firmly captured the public's attention to her work.
Free Verse Poems by Eva Mayer
Eva Mayer started writing poems in early 2019, but she has already proven to be a rising star of contemporary poetry, whose distinctive voice transcends boundaries and genres, speaking to readers and listeners in a meaningful way. Eva's free verse poems reflect her mind, humor, wisdom, and courage to tell the truth of life that not everyone is ready to hear. They are unique and original, just like the poet herself.
Eva Mayer has already had several public poetry readings where she shared her amazing works with others. One of them was on September 21, right during her own birthday celebration at Stoleshnikov 8 in Moscow, followed by another poetic evening held several days later in Sochi. The upcoming event featuring Eva Mayer's unconventional free verse poetry will take place at the Poets House in Moscow on October 28, giving the connoisseurs another amazing opportunity to enjoy the art of spoken word by this talented poet. It is sure to be a success for Eva Mayer and a rewarding experience for all guests.