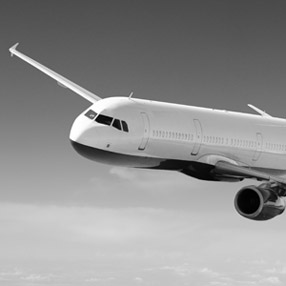 International art shipping requires an extensive expertise, accuracy, knowledge of the supporting documentation, customs procedures, and insurance industry, as well as Air & SEA transporting peculiarities. Fine Art Shippers provides professional services related to shipping paintings, decorative fine art objects, furniture, pianos, large marble stone figurines or any other fine art and antique pieces. Moreover, we have formed a very good network of partners in Europe and around the world, the members of which follow the same standards and level of quality. We always strive to provide professional art shipping international services. So it won't be a problem for us to deliver your piece of art anywhere in the world, or, on the contrary, back to the US.
Air & SEA transporting includes customs services, special handling, appropriate packaging, crating, insurance and storage. However, a type of international art shipping is chosen in accordance with customer requirements. First of all, to make the right decision you should exactly know all the dimensions of the artwork you're planning to transport. Ultimately, it can play a crucial role in your choice. Let's start from the sea transporting. To be honest, it is used not very often, mainly because of the fact that it is the slowest method of delivery. Therefore, it is advisable to use only when you have a large quantity of heavy and oversized cargoes. In such circumstances, transportation by sea is the only option. Furthermore, the economy is among the main advantages of this type of international art shipping. Well again, all it works only with transporting a large number of items. And, of course, the main criterion for the carriage of any kind of fine arts is the security of transported things. The ship has all the conditions for installing special systems for maintaining the required temperature and humidity, so after all it is the best way to transport the most "capricious" pieces.
On the other hand, a plane is the fastest type of transportation. So if you really need to ship art internationally in the quickest possible way – it is the best choice. The time of cargo delivery anywhere in the world is measured in hours while sea transportation can take weeks. But like any other, in addition to advantages it also has obvious disadvantages. First of all, it is rather expensive, and thereby it is used for transportation of truly valuable items. Secondly, there is always a risk of air pockets, shaking, and vibration that can damage even a well-fixed item. And we have not even mentioned the negative load factors that may affect the most fragile things. Nevertheless, it is still the most safety method for international art shipping. In this way, Air & SEA transporting both have pros and cons. But now you know about all of them. Moreover, Fine Art Shippers are always ready to help you with such a choice. Be sure, we will do everything at its best!