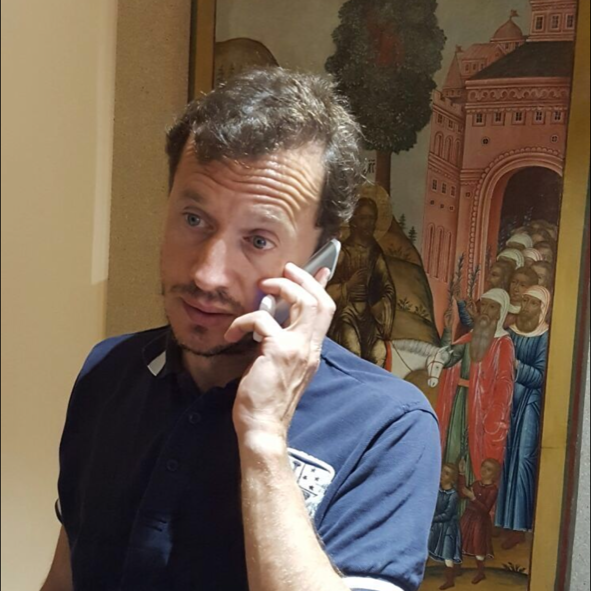 At Fine Art Shippers, we have the pleasure of knowing and working together with many seasoned collectors, talented artists, and recognized experts in different fields. Our extensive network of partners and rich experience allow us to provide professional art consultation services, helping people buy and sell art and antiques of any kind. One of our major specializations is Russian art and antique Russian icons in particular. In this blog post, we want to tell you about Sergey Khodorkovskiy, our friend and one of the world's leading experts in Russian iconography and icon art.
Sergey Khodorkovskiy – A Recognized Expert in Antique Russian Icons
Sergey Khodorkovskiy is a recognized expert in antique Russian icons, whose extensive experience and in-depth knowledge of Russian iconography are highly valued by many museums and arts institutions in Russia and beyond. For example, Sergey Khodorkovskiy collaborates with Moscow's Museum of the Russian Icon known worldwide for its outstanding collection of Russian and Orthodox icons, and the renowned international art and antiques fair TEFAF Maastricht, where he is responsible for the evaluation and selection of icons. Khodorkovskiy also works on a number of independent projects, such as the Russian Icon Book that represents a collection of the important 18th-19th century icons created in Palekh, Mstyora, Kholuy, and other notable iconographic regions of Russia.
Sergey Khodorkovskiy is not just an expert in Russian iconography. He is a collector himself, whose impressive collection features a whole range of exceptional pieces of Russian icon art. These include rare icons "The Resurrection of Lazarus," "Archangels Gabriel and Michael," "The Ascension of Our Lord," "Virgin Hodegetria," and "The Apparition of the Mother of God to St. Sergius of Radonezh," among others.
At Fine Art Shippers, we are happy to know and work with Sergey Khodorkovskiy. He is an amazing person and a true specialist in Russian iconography and icon art.