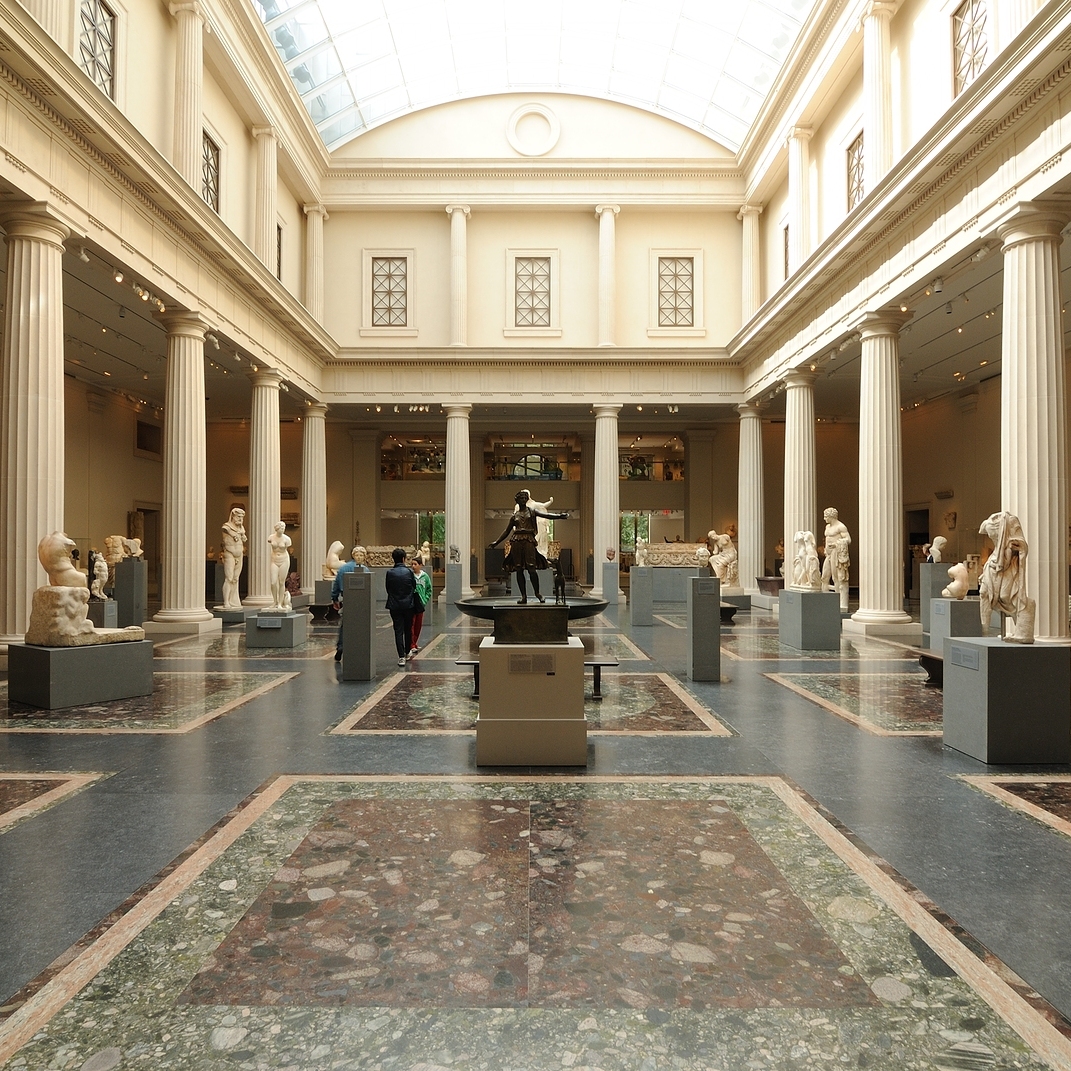 Millions of people visit New York every year for sightseeing, shopping, and business. "The Big Apple" is undoubtedly one of the most popular travel destinations in the world. However, your New York experience won't be full if you don't include the city's museums on your travel itinerary. So make sure you save enough time to explore at least the best of them!
1. The Metropolitan Museum of Art
The Metropolitan Museum of Art, also known as "the Met," is one of the largest and most famous museums in the world, along with the Louvre, the Hermitage, and the British Museum. Its incredible art collections include paintings by such renowned masters as Rembrandt and Van Gogh, large sculptures, decorative arts, antique armor pieces, musical instruments, modern art, and much more. It is no wonder that this museum is a major tourist attraction in New York.
2. The American Museum of Natural History
The American Museum of Natural History is one of the world's most prominent cultural and scientific institutions. Its breathtaking dinosaur exhibit, the equestrian statue of Theodore Roosevelt, mummies, and a variety of biological ecosystems and human environments from different times and places are sure to please both adults and children.
3. The Museum of Modern Art
The Museum of Modern Art (MoMA) is indeed a place that provides inspiration and fuels creativity. From photographs and oil paintings to films and large sculptures, it boasts more than 150,000 pieces of modern and contemporary art for any taste. Here you can find works by Picasso, Monet, Dali, Jasper Jones, and other famous artists who have left a mark on art.
4. The Museum of Arts and Design
The Museum of Arts and Design (MAD) collects, displays, and interprets items that document innovation in art, craft, and design. Its exhibitions devoted to the problems of contemporary life introduce unique objects and artists who apply the highest level of skill to their work. It is exactly the place where you can clearly see the transformation of art, craft, and design from the mid-20th century to the present day.
5. The Whitney Museum of American Art
The Whitney Museum of American Art is intended to collect, exhibit, preserve, research, and interpret progressive American art of the 20th and 21st centuries. Moreover, it also supports emerging art forms and new artists regardless of their style. A variety of sculptures, prints, photographs, art installations, drawings, paintings, and other works by famous and lesser-known American artists will leave an unforgettable impression on your trip to New York.
As you can see, New York is indeed the art capital of the world. From abstract art and large sculptures to modern and contemporary art, Old Master paintings, and historical art collections, its museums and galleries have something that is sure to please any culture connoisseur.