Despite the stigma surrounding art majors, a degree in fine arts can be extremely useful. For instance, it can help you fine-tune your skills and develop new ones. It also opens up the job market, making you eligible to apply for high-level jobs in your field.
There are two types of undergraduate degrees in fine arts: a Bachelor of Fine Arts (BFA) and a B.A. in Fine Arts. The two sound very similar but have a few key differences. First of all, art schools usually offer a BFA rather than a B.A., while the opposite is true for universities. Additionally, a BFA is extensive and practical.
A B.A. will require you to complete general coursework, like Math and English, before specializing. In this case, a lot of students hire an essay writing service so they can concentrate on what they really love – creating art. If you're on the fence about which school to attend, read on!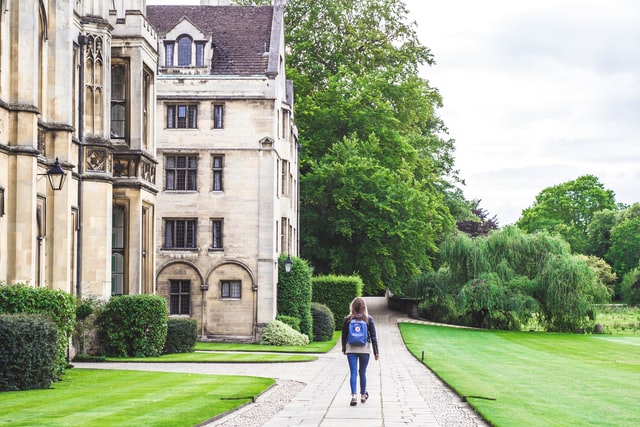 Should You Go to Art School or University?
You don't have to go to art school to study fine arts. These days, many universities and colleges offer bachelor's programs for creative people. The course work and experience, however, will be slightly varied. When deciding which school to go to, here are two things to consider:
1. How will you use your degree?
2. How important is a liberal education?
An art school will focus more on studio work and less on general classes. It will also offer greater variety in terms of choosing a specialty. On the other hand, a university will emphasize general classes and reserve studio work for the last two years of the degree. If you're planning on teaching art in the future, a B.A. might be more appropriate.
The application process is also different. When determining the status of your application, universities will emphasize your grades more than your portfolio, while the opposite is true for art schools.
Top 5 Schools to Study Fine Arts in the US
Here's a list of colleges and art schools in the US with incredible BFA or B.A. programs.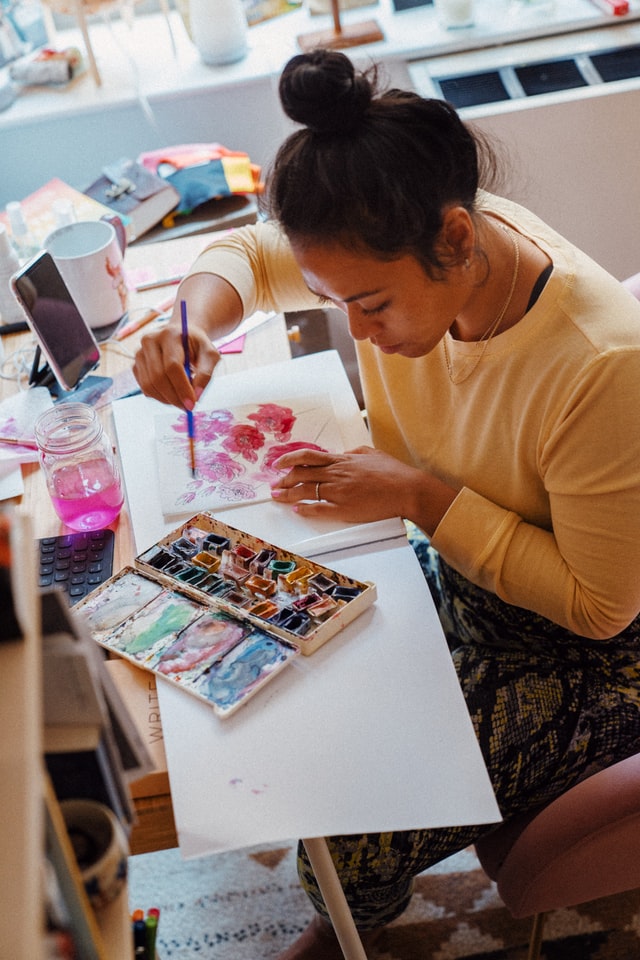 California Institute of the Arts (CalArts)
Founded in 1961, the California Institute of the Arts has earned a name for itself as one of the best schools for art students. Interestingly enough, it was created by Walt Disney who wanted to give artists all the tools they needed to succeed. To date, it's well-known for producing talented animators. They even have a distinctive art style called 'thin-line.'
It comes as no surprise that CalArts is very competitive to get into. It has a 25% acceptance rate, but it doesn't stop there. Once a student is accepted, they're subject to a very rigorous program that yields a 66% graduation rate.
Lastly, it has six Schools – Arts, Critical Studies, Dance, Film/Video, and Music & Theater. Pursuing an undergraduate in any of the Schools leads to a BFA, and it will take an average of 4 years.
Parsons School of Design
With notable alumni such as Tom Ford and Marc Jacobs, Parsons School of Design is a premier institution. The school offers a range of courses, from fashion and technology to urban design, fine art, and management.
Pratt Institute
With its students boasting an average ACT score of 28 and a GPA of 3.8, Pratt Institute is one of the most competitive institutions to get into. It's located in the heart of New York, with campuses in Brooklyn, Utica, and Manhattan.
Although Pratt Institute is famed for its Master's in Fine Arts (MFA), it also offers a BFA. As its website states, the BFA curriculum is studio-based. It includes painting, jewelry, drawing, printmaking, and sculpture/integrated pieces.
This is a pleasant surprise considering that Pratt Institute is a liberal arts and science university. It even ranked as the 8th best US and international art and design college, according to QS World University Rankings.
Savannah College of Art and Design
The Savannah College of Art and Design (SCAD) is one of the largest institutions on this list by far. While art schools average around 2,000 students, SCAD boasts a student body of over 10,000. Of course, it also has four campuses: two in the US, one in Hong Kong, and one in France.
SCAD has eight Schools, including:
fine arts;
design;
fashion;
digital media.
The acceptance rate is a whopping 98%, and alumni have a 93% employment rate. For the student looking to specialize in a unique niche, though, SCAD may be a shallow pool. As far as fine arts go, it only offers painting and sculpture.
Columbia University
Columbia University is one of the eight colleges in America that are considered to be Ivy League. It has an extremely low acceptance rate, which stands at 5%, and its students scored an average of 34 on the ACT. Students are typically attracted to Columbia's social sciences, engineering, and computer sciences programs.
However, it still nurtures its art programs. After all, it's the home of the Pulitzer Prize. Columbia offers an MFA in film, film and media studies, theater, writing, and visual/sound arts.
Conclusion
Whether you opt for a BFA or a BA, there are a few good reasons to pursue a fine arts degree. Not only will you develop your skills, but you'll also open up the range of professional opportunities available to you. Choosing which institution to attend will also impact the quality of your training.