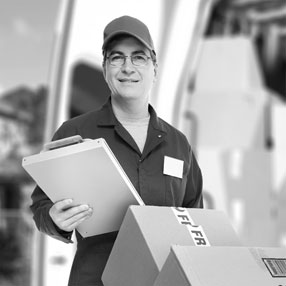 If you are an artist, a fine art collector, an antique dealer, or a culture connoisseur, most likely you need safe handling and couriering services from time to time. This is where we can help you with ease! At Fine Art Shippers, we offer affordable New York artwork transportation and handling services of the highest quality. Whether it comes to shipping fragile items or sensitive artworks, we guarantee to deliver them to their final destination safe and sound. If you still haven't used our white glove art delivery and courier service, then consider the following!
What do we offer?
As it has been already said, at Fine Art Shippers, we offer a variety of artwork transportation and handling services for any need. Thus, we can deal with:
– all types of antique pieces;
– sensitive artworks that require special temperature and humidity conditions;
– museum exhibit and showroom items;
– valuable paintings and other works of art;
– fine furniture pieces.
This list is actually not exhaustive, as we can ship and deliver any objects that require safe handling and couriering.
What do you get?
1. Reliability
Our reliable white glove courier service is something you can always count on. We guarantee our clients on-time art delivery, no matter whether it comes to safe shipping across the country or New York door-to-door delivery. This is one of the main reasons that make our company stand out from the crowd.
2. Saving of time
With our individual approach, dedication to providing results that exceed the client's expectations, and great attention to detail, we can help you save your precious time. After all, time is a valuable resource, and no one likes it being wasted. This is especially true for art collectors and antique dealers who are always in search of the hottest things available.
3. Service-oriented and highly trained staff
Never entrust just anyone with shipping fragile items! You need a trustworthy art shipping company with extensive experience in art delivery. At Fine Art Shippers, we work only with true experts able to ensure that all your valuable and fragile items will arrive completely intact and safe. Our professional and attentive personnel are our pride and your guarantee of satisfaction. 
4. Delivery options
When it comes to our New York courier service, we deliver to any location, including private homes, museums, and business institutions. In fact, thanks to our individual approach to each and every client, we can provide any delivery option you need. Just tell us about your needs! 
If you have any questions about our New York artwork transportation and handling services, do not hesitate to contact us! At Fine Art Shippers, we do our best to make our clients satisfied with the result of our work. Call us now and find out how our white glove art delivery and courier service can benefit your wallet!