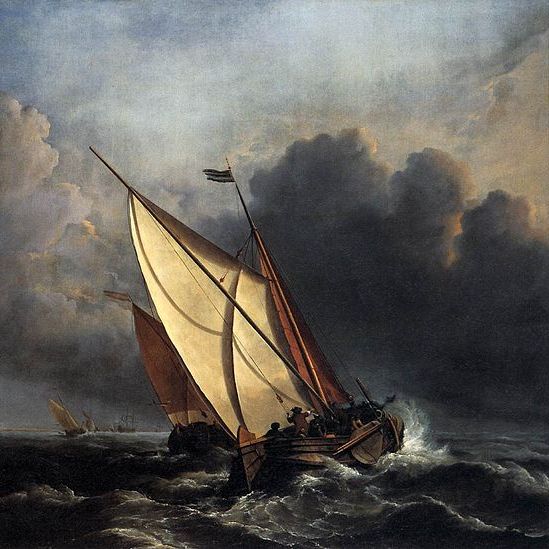 The sea has always played one of the leading roles in human history, affecting all areas of activity, from economic and scientific sectors to tourism and sports. The sea, with all its myth and wonder, has also always been a key motive for all sorts of artists, and painters in particular. You probably know many famous paintings of ships, but let us shed light on some of them. Below are several amazing works by world-known artists for you to enjoy. Hopefully, one of them will become your favorite oil painting of ships!
Choosing the best oil painting of ships 
"Calais Pier" by William Turner
William Turner was one of the most influential English Romantic painters and watercolorists. He is largely known for his fanciful landscapes, but Turner also created a spectrum of paintings devoted to marine life. One particular oil painting of ships that captures the imagination is "Calas Pier" (1803). Throughout its existence, the painting has been exhibited at many art museums worldwide, but now it is in the permanent collection of the National Gallery of London. "Calas Pier" is a complex maritime painting, telling the story of how British ships were approaching the port of Calais on the eve of the storm. The artwork is so realistic that the viewers feel as they were eyewitnesses to this event.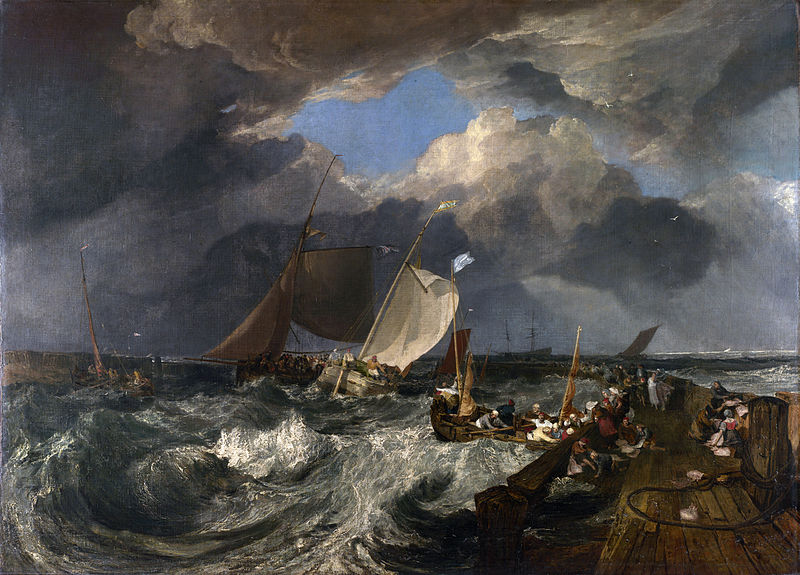 "Rodney's Fleet Taking in Prizes After the Moonlight Battle" by Dominic Serres
Another bright example of marine oil paintings was created by the French-born painter Dominic Serres, known for his interest in the naval theme. Unlike the previous painting, the weather and overall setting in the artwork are peaceful and untended. You will be surprised, but that is how the battle night aftermath looks like. The skirmish between English and Spanish fleets raged the whole night. In the painting, though, we can witness tranquility and peace of the morning sea and the fleet floating to the shores. The artwork is in the collection of the National Maritime Museum in Greenwich, London.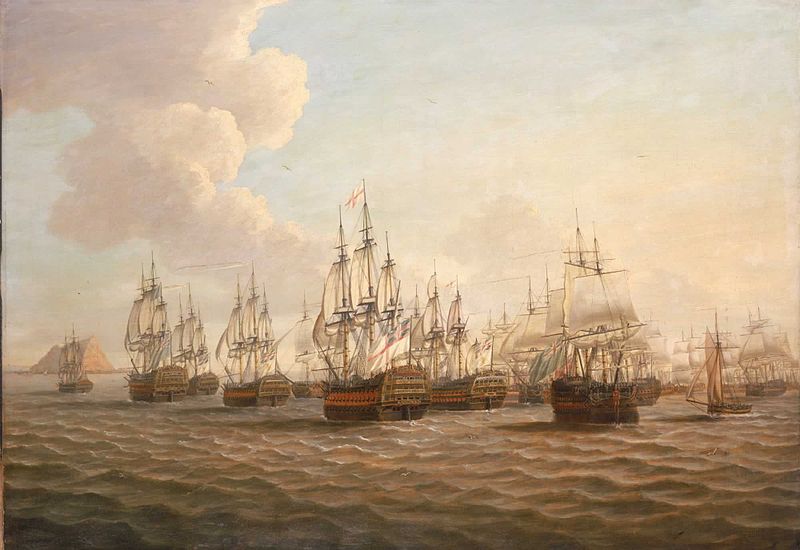 "Ships in a Stormy Sea" by Willem van de Velde the Younger
What can be more breathtaking than a stormy sea? The Dutch marine painter Willem van de Velde the Younger managed to show the wild nature and violent might of the sea in his famous "Ships in a Stormy Sea" (c. 1672). The artist used the contrast in a way that you see both light and dark spots, which may incarnate the feelings of despair and hope simultaneously. The painting is on view at the Toledo Museum of Art.
So, what is your favorite oil painting of ships? Share your thoughts with us on social media!