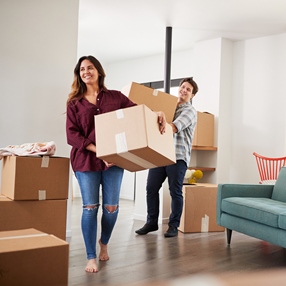 If you are moving around the corner, a rented trailer or van and a couple of friends are perhaps everything you need to complete the move. However, what if you are moving to another state or another country? How to ship stuff in such a case? You can certainly try to move all your possessions yourself, but let's face it, it is much better and easier to entrust this task to a reliable company specializing in long-distance moves. For example, Fine Art Shippers is an excellent option for this job for several reasons.
First of all, we can ship stuff of any kind, including delicate porcelain, expensive chandeliers, and fine art. The fact is that Fine Art Shippers is a professional artwork shipping company with years of experience in moving various valuable and collectible items.
Secondly, we are proficient in moving and shipping vintage pianos, antique furniture, home appliances, pool tables, and other oversized items. In other words, if you need something large and heavy to be shipped to your new home safely and securely, we are still your best option.
One more good reason to ship stuff with Fine Art Shippers is that we have trustworthy partners all over the United States, which allows us to provide our comprehensive moving services on a national level. So whether you are moving from New York City to, let's say, Chicago or Los Angeles, we can make your move as easy and hassle-free as possible. Besides, since no job is too big or too challenging for our team, you can contact us even if it comes to moving an entire estate. The same applies to international moves. Fine Art Shippers can ship stuff to anywhere in the world, and what is no less important, we can do it for you at a very reasonable price.
If you request a free shipping quote, you will find out that our services are not only high-quality and convenient but also much more affordable as compared to those offered by many other moving and shipping companies. So whether you need to ship stuff across the United States or to another country, we will provide you with the most attractive shipping solution ever. Dealing with Fine Art Shippers is always easy and beneficial, especially for those who want to save some money on a long-distance move. Call us today for a free consultation!