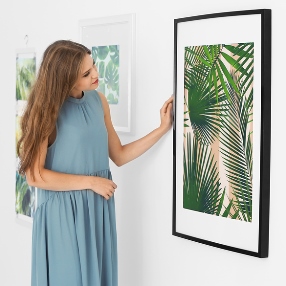 Whether it comes to large corporate or small private collections, each of them is unique and requires constant care and attention, especially taking into account all those things that can possibly go wrong. From flooding and fire to theft and improper handling, both serious collectors and connoisseurs of art should be prepared to protect their precious possessions even in case of disaster. That is why it is of utmost importance to establish contacts with art industry professionals beforehand. In particular, this applies to fine art moving companies, art appraisers, providers of emergency response services, insurance companies, and other specialists in this area. As for the most essential art collection services, there are five of them every collector and art connoisseur should always keep in mind.
1. Art advisory
Even experienced art collectors sometimes need help with choosing the right artwork for their collection, especially when they want it to become a good investment. Besides, you may need a professional to deal with galleries and auction houses in case you want your art to be sold or exhibited.
2. Fine art shipping
Hiring specialist shippers of fine art is crucial if you want your collection to be protected in transit. After all, only experienced art movers can ensure that every artwork is properly packed, crated, and ready for the move, no matter whether it comes to local or international transportation.
3. Collection management
From financial records and insurance to condition reports and inventory updates, each art collection requires proper organization and management system. Thereby, do not neglect collection management and cataloging services, especially those that can help you access your collection even on the go.
4. Fine art storage
Whether you need a secure warehouse to store your collection before/after the move or want to have an additional safe place you can use in case of disaster, consider ordering art storage services from a reliable art moving company.
5. Art finance
Finally, it is almost impossible to become a successful collector or art dealer without using financial services. Credit lines, auction guarantees, acquisition loans, and factoring are only a small part of art finance services you can get from professionals in this field.
Art collection services are indeed very important for both serious collectors and connoisseurs of art, so take your time and learn more about them in order to choose those that can help you protect your precious possessions and investments.