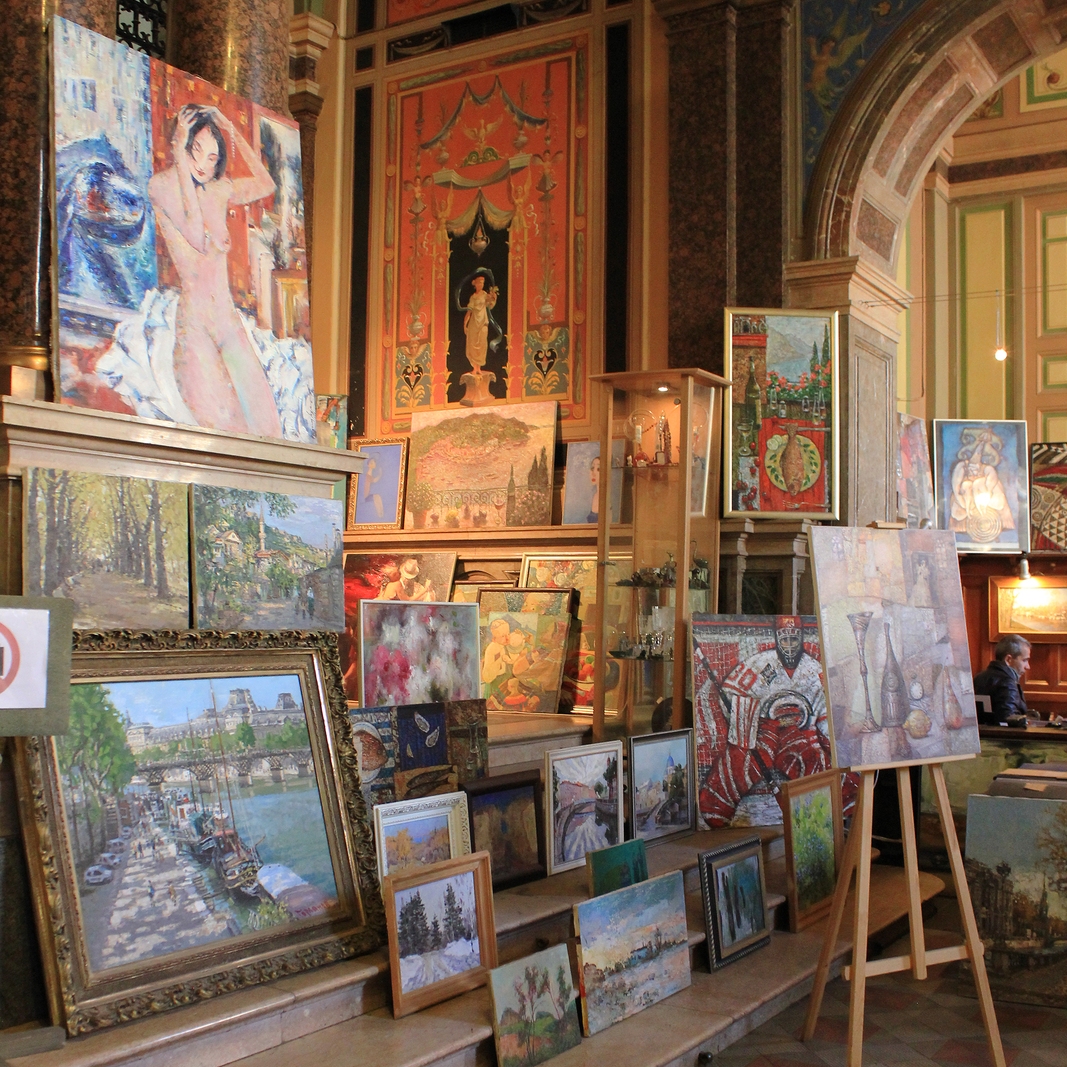 Since most works of art represent highly valuable items in both monetary and cultural terms, proper fine art storage must be taken very seriously. A failure to comply with the rules of accurate storage can cause serious damage, which may lead to an irreversible loss for the owner and for the art world.
Usually, collectors and art admirers tend to use assistance of qualified art handlers when it comes to the storage of precious pieces of art. Luckily, the most reliable of them provide a variety of services, with professional art handling and art storage included. However, every owner of valuable works of art should also have a decent knowledge of the best conditions for storing art.
Fine Art Storage Tips
1. Maintain a suitable temperature and humidity level in the room.
The paintings are incredibly susceptible to physical and chemical effects. Besides, hot and damp environment, as well as dry air, may severely damage any of them. To provide optimal temperature and moisture level in domestic conditions is quite a challenging task, so it is always better to contact professionals. Many fine arts warehouses will help you out with top-quality fine art storage of your belongings.
2. Make sure that framed pieces of art are stored appropriately.
Since framing contributes to the fading of colors, it is recommended that you keep pricy artworks separately from each other, in acid-free paper folders placed inside metal cabinets. Besides, when taking your framed paintings to, let's say, art exhibitions in New York to present them to the audience, use the UV ray filter on the glass cover of a display cabinet.
3. Avoid damage risks when shipping masterpieces.
In case you need to transfer your precious belongings before or after the storage, there are a few basic rules as well. For example, while it is strongly advisable not to roll the paintings because of the risk to damage paints, extra large canvases can still be transported in tubes. If you seek help in storing and transporting art pieces to/from NYC, especially antique ones, or you simply do not know how to pack paintings for storage and shipping, turn to reliable New York long-distance moving companies.
One of the most experienced art shipping companies based in New York is Fine Art Shippers. Enjoying the trust of our customers, we offer plenty of services, including fine art storage, white glove moving, and competent art-related consultations. Contact us today to get expert assistance or request a free quote right from this website!