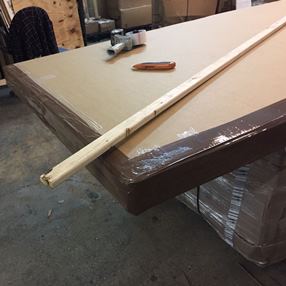 Whether you are selling artwork or moving to your new home, to protect your art in the process is of utmost importance. Hence the question arises: how to pack and ship a painting safely? Obviously, the best way to protect your art in transit is to build a custom wooden crate for each valuable and fragile item. The good news is that if you cannot do it on your own, you can always ask a professional fine art shipping company for help.
Art crating services
At Fine Art Shippers, we offer art packing and crating services at competitive prices, which makes our company an excellent choice if you are looking for a cost-effective way to ship your painting safely and securely. Moreover, while our team of experienced carpenters works in our very own warehouse most of the time, we can also build a custom wooden crate for your artwork right in your home or any other location, provided that enough space is available. It can be a very good option if you need to pack and ship a very expensive, large, or valuable painting.
Why are proper packing and crating so important?
It is needless to say that the most important reason to order professional packing and crating services each time you need to ship a painting or any other valuable piece of art is its possible damage in transit. Here are the most common risks to consider:
changes in temperature and humidity levels;
marks and stains from skin contact and various chemicals;
fingerprints left on polished surfaces;
impacts, tears, and breakages;
loose and missing parts and elements.
If you do want your artwork to arrive at its destination intact, to order packing and crating services is definitely a wise solution. Besides, it is better to spend a little more on packing and crating than feeling sorry if something happens with your precious art in transit.
It is also worth noting that while to safely ship a painting across the country or abroad is impossible without a wooden crate, local transportation does not always require custom crating. However, the artwork should still be properly packed in a sturdy cardboard box, with the use of high-quality packing materials. Plus, we recommend using wood on each side of the painting for its better protection during the move. Below are several photos showing this step of the packing process.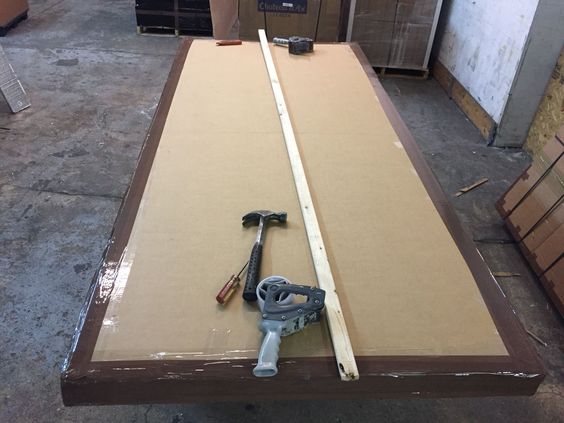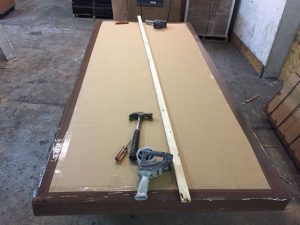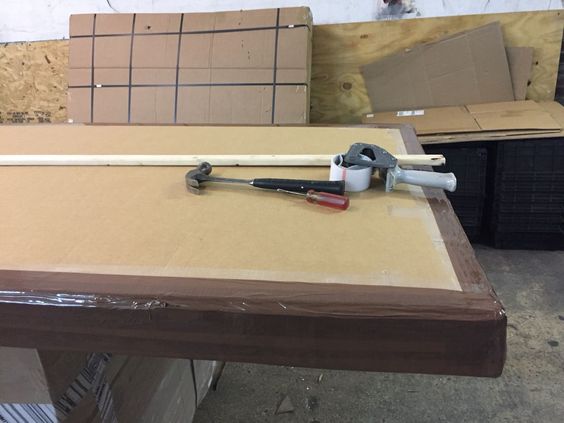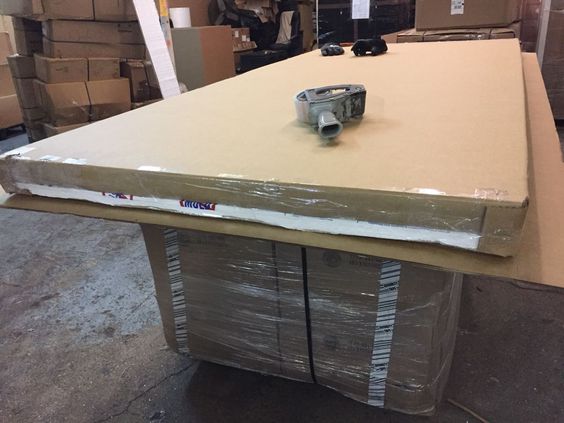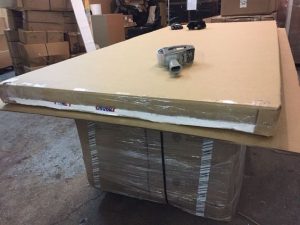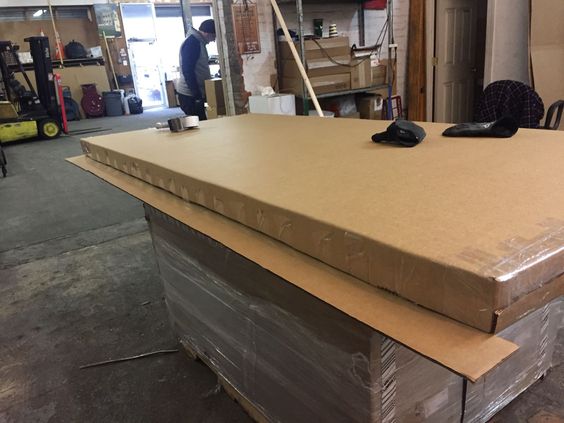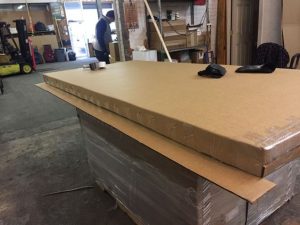 Whether you need to ship a painting abroad or across the Tri-State Area, Fine Art Shippers can do it for you in the most effective and efficient manner possible while staying within your budget. Check this out by requesting a free shipping quote right now!