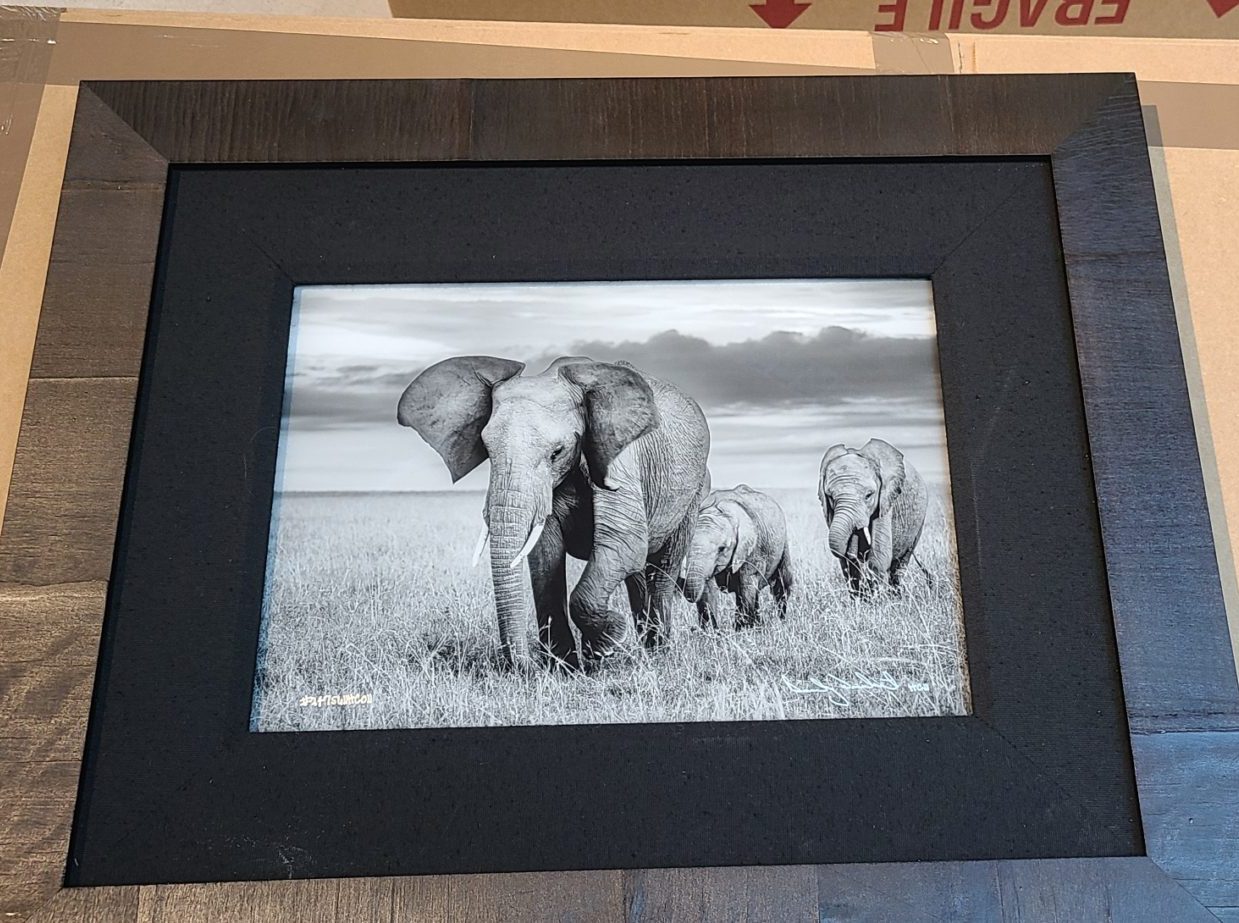 Due to their fragility, framed artworks require a bit more attention during the shipping process as compared to some other works of art. At Fine Art Shippers, we know that like no other because our team frequently ships framed paintings and original photographs by such masters as Peter Lik, David Yarrow, Herb Ritts, and Beverly Joubert. In this blog post, we want to share with you some tips that will help you ensure your pieces won't get damaged during transportation. So what are some rules of shipping framed art and photography that you should follow?
Tips for Shipping Framed Art and Photography
1. Glass protection
When shipping framed art and photography, the first thing you should do is protect the glass. You will need artist or painter's tape for this stage. If you are shipping a small framed artwork, use the tape to make a star pattern on the glass. In case you are shipping a larger piece, create a grid pattern by laying down strips of horizontal and vertical tape over the entire glass surface. Make sure to place the tape only on the glass, not the frame borders.
2. Packing and wrapping
Wrap your framed artwork in packing paper and secure it with artist tape. Use special cardboard corners to protect the corners of the frame. Once it is done, place a sheet of cardboard on the top side of your frame and wrap the entire piece with bubble wrap. Secure everything with masking tape.
3. Boxing
Choose a durable box that is slightly larger than your framed artwork. Put some bubble wrap down and place your artwork inside the box. Fill in the empty space with more bubble wrap and also add a layer on top. Carefully seal the box from all sides using masking tape and label it with "Fragile" labels.
Hopefully, these simple tips for shipping framed art and photography will help you get your pieces home in perfect condition. In case you need professional assistance or custom crates for valuable artworks, do not hesitate to contact Fine Art Shippers!