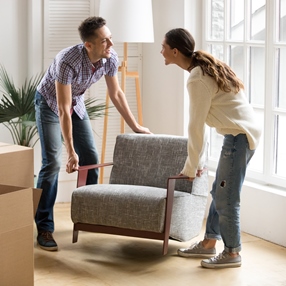 Shipping a chair, a sofa, or any other piece of furniture from New York to another city can be a chore, especially when it comes to antique, luxury, and designer furniture of exceptional value. After all, no one wants his or her belongings to be damaged in transit or due to improper handling. The truth is that whether it is an entire room or a single piece, the only right way to ensure that everything arrives at the destination in perfect condition is to hire a reliable fine art shipping company in NYC. Fine Art Shippers can solve any furniture packing and shipping challenge quickly, effectively, and at a reasonable price!
Professional furniture shipping services
Fine Art Shippers offers an extensive range of high-quality furniture shipping services that include everything from shipping a chair and interior design pieces to moving an entire estate over a long distance. Every art mover on our team has years of experience packing and shipping furniture pieces for private clients, galleries, auction houses, and dealers operating worldwide. Plus, we are also proficient in moving pianos of any size and weight, so if you have a problem with relocating a huge antique grand piano, we can solve it too. However, in this blog post, let's look at the right way of shipping a chair across the US.
Shipping a chair across the US
Some chairs are pretty easy to transport, others require special care and handling, but all of them need to be properly packed and prepared for the shipment. Moreover, packing is always the most important step of the moving process, no matter whether it comes to shipping a chair or an entire room. Besides, antique, luxury, and valuable items should be additionally crated in sturdy wooden crates to prepare them for any unexpected situations that may occur in transit. This is actually another good reason to hire a reliable packing and shipping company for this job. For example, at Fine Art Shippers, we can build a durable wooden crate for any piece of furniture that needs to be transported across the United States or internationally. We can even do it at your location if necessary, so feel free to contact our team to discuss your particular situation and requirements. Besides, you will be pleased to know that our prices for shipping a chair or any other item are very competitive, making our services accessible to everyone.