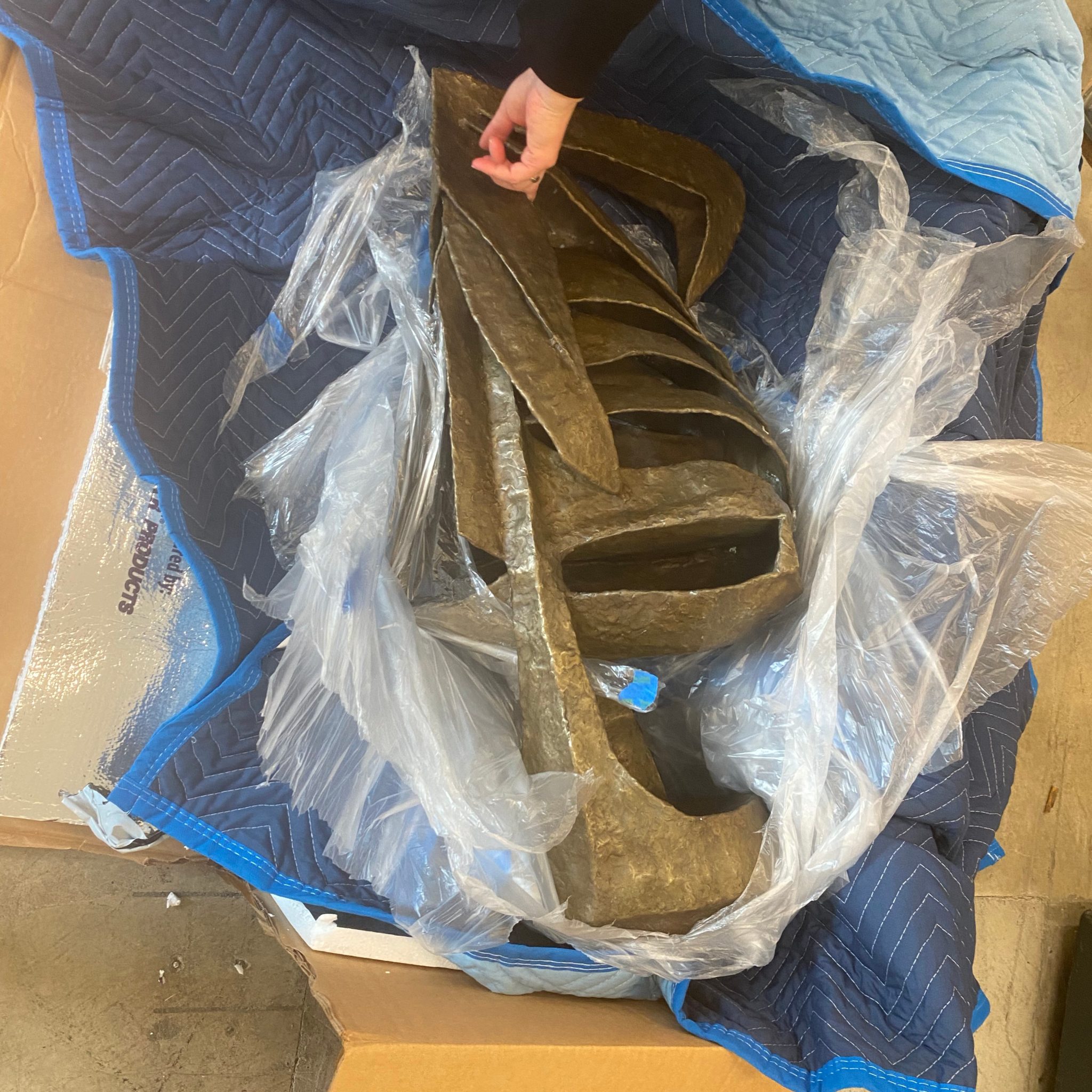 Big or small, every piece of sculpture deserves effective treatment and care in transit the same way every aviator needs an oxygen mask when flying at high altitudes. In both cases, we see the example of how regulations are made to adapt something or someone to the new environment. Similar to the flight, there are limited options for transporting artworks. And if you care about your or someone's valuables, you have to know the available options, their advantages, and their disadvantages to guarantee a perfectly safe environment during transportation. Here are the only two ways to ship a sculpture to another state.
The Only Two Ways to Ship a Sculpture to Another State
Wrapped in a box
The process goes as follows: pieces are wrapped in several layers of protection, which usually includes bubble wrap, moving blankets, and/or any type of packing material. Then, when it is covered, handlers will put it in a cardboard box, with its size and form repeating the shape of a packed item. Of the two possible options on how to ship a sculpture to another state, this one is faster and cheaper. It doesn't make it somehow unreliable or dangerous, though. An artwork wrapped and put in a box is still a safe decision. However, it will not suit every shape and size, so further consultation is needed.
Crated in a crate
Moving an object in a crate is the other way to ship a sculpture. As compared to the first one, it requires more resources, as you need a carpentry service to build a crate in the first place. At the same time, crating allows you to deal with fragile sculptures with irregular shapes. The secret is simple: a container is built specifically for the item, no matter how big or bulky. Without a doubt, crating is the most trustworthy packing method. While a cardboard box may be fine for smaller items, big sculptures are always shipped in crates.
How to Decide Which One Suits You?
The decision of how to ship a sculpture should come from experts, so if you are not sure which way is right for you, pass it to shippers. You have such a chance right now! With Fine Art Shippers' team, you can have all your questions answered and all your sculptures packed and shipped safely and securely to another state. Contact us right now to request a quote.