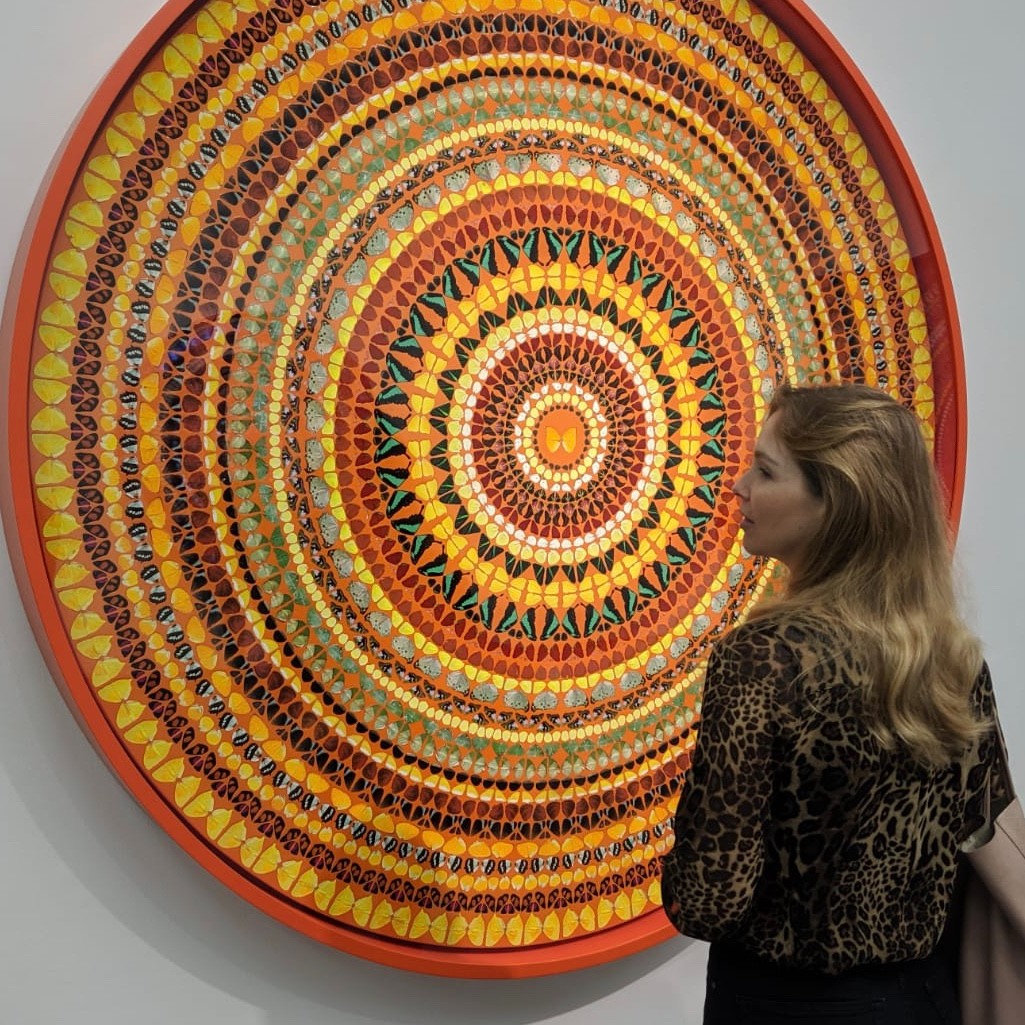 After many years in finance, Shlomit Oren left her high-paying corporate job to start her business in the art world. Tel Aviv-based art writer, speaker, curator, and simply a "student of art and life," as she calls herself, she is an inspiring example to those looking to change their lives. Fine Art Shippers spoke with Shlomit Oren about her journey, the Israeli art scene, and must-see art venues in Tel Aviv.
Shlomit Oren: Bringing Together the Worlds of Art and Business
Please tell us about your professional path. How did you become an art writer and an art entrepreneur? 
Shlomit Oren: My career starts very far away from the art world – in economics and communications. I worked for a hedge fund for fifteen years. It was very interesting, I learned a lot, but unfortunately, I did not enjoy it. In 2017, I went to study Art Business at Sotheby's Institute of Art in London. For a year I commuted between Tel Aviv and London because my husband and three children still lived in Tel Aviv.
During my stay in London, I thought it would be interesting to visit exhibitions and write about them on Facebook. My friends advised me to start a blog, and I thought it was not such a bad idea that my name would be out there on the internet associated with art rather than finance. And in midlife – I was 38 – I discovered that I can write and I do enjoy it.
One thing led to another, and then I started leading art tours and collaborating on various projects. Last year we started a business together with my partner Lilach Shmoul. She also comes from the business world and has a background in high-tech and design. We try to bring the worlds of art and business a little closer by organizing various events and collaborations and raising funds for art initiatives 
Another undertaking we are currently working on is an online course for artists aimed at teaching them the basics of entrepreneurship and business. At some point, we realized that many artists and designers lack this knowledge, which is often a hurdle to their careers. And we want to give them the tools they need to succeed financially in the art world.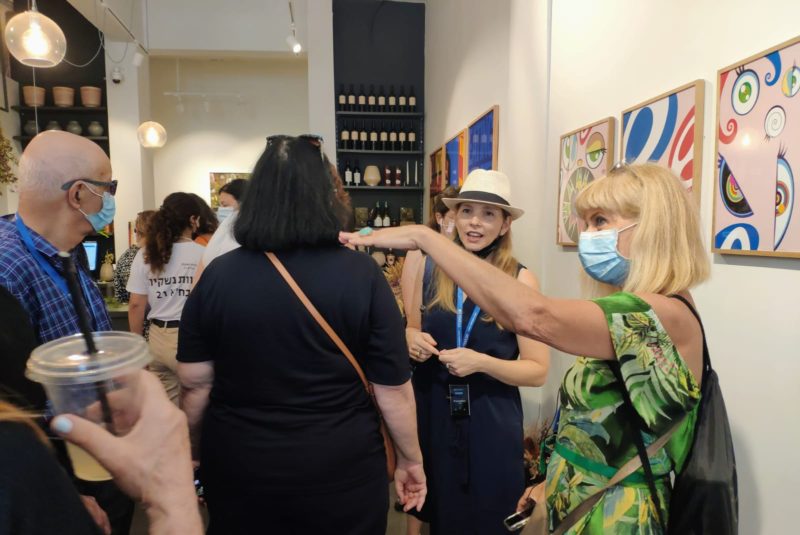 What kind of art tours do you offer? What is your primary focus?
What I love most about art tours is that they are constantly changing. The locations – galleries, museums, artists' studios – may be the same or variate, but the art is always different. This means more work for me because each time, I have to research, meet with the artists and curators, and visit exhibition venues to prepare for the tour, but that's the beauty of it.
When people book me for private tours, I try to understand what they want out of the experience and what is more important to them. Some want to see museums, while others prefer small galleries and artists' studios. I always keep an eye on current exhibitions to offer them what most suits their interests and needs.
What highlights would you recommend to art lovers coming to Tel Aviv?
Israel is a young country, so there is little classical art. But we have a vibrant modern and contemporary art scene. The main art centers you should visit include the Israel Museum and the Tel Aviv Museum of Art. The Israel Museum is an encyclopedic museum with an extensive display of archeological and historical artifacts, and it also hosts art exhibitions. For example, there is now a big show of Sigalit Landau, one of the most prominent Israeli artists, titled "The Burning Sea." It is on view until mid-June 2023 and shows a series of works dedicated to the Dead Sea, on which she has worked for almost two decades. As you may know, the Dead Sea coastline is receding at an alarming pace. Sigalit Landau's project not only expresses a concern for the environment; it is also a reflection on life, death, art, and the human condition. It includes, among other things, objects such as clothes, shoes, and musical instruments that she submerged in the Dead Sea and then brought back out covered in salt. Shiny and sparkling, they are incredibly beautiful. But of course, aesthetics is rooted in the concept in the first place.
​The Tel Aviv Museum of Art specializes in modern and contemporary art. Here you can see the most interesting established and emerging artists working in Israel today. There are also exhibitions of major international artists. Earlier this year, for example, there was a retrospective of Yayoi Kusama.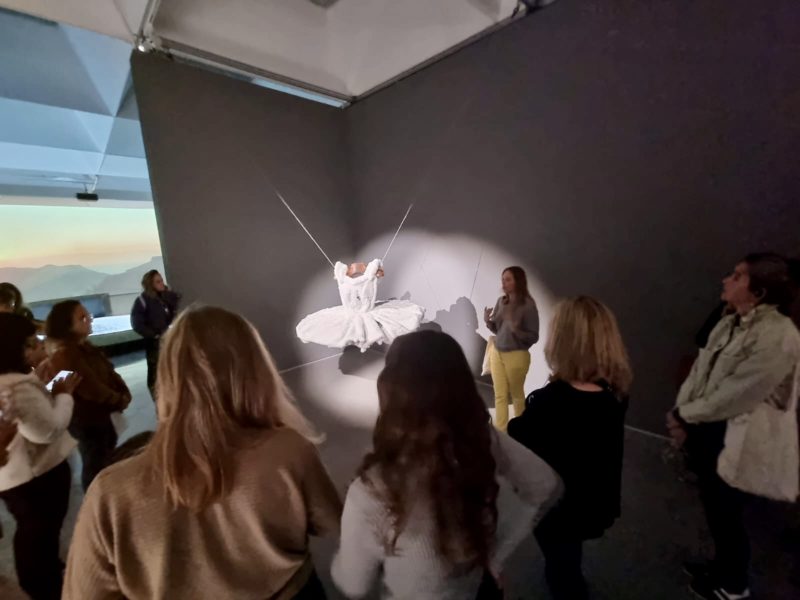 Are there any art districts in Tel Aviv that you can visit to get a feel of the creative life happening here and now? 
There is a district called Kiryat HaMelacha in the south of Tel Aviv. It is a former industrial area now inhabited by hundreds of artists who moved their studios there because of the affordable prices. It is a kind of hotbed for contemporary art in Israel. In fact, it doesn't look pretty and sometimes doesn't smell good, but that's part of the atmosphere and the attraction. You do feel at the heart of the artistic life there.
Photo courtesy of Shlomit Oren