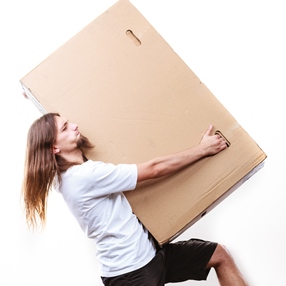 It goes without saying that if you need to ship a small parcel, documents, or some household goods, you won't find a better option than UPS, FedEx, USPS, or any other similar service. But how about shipping big packages? Moreover, what if you need to ship a large painting, sculpture, or any other bulky piece of art? In such a case, standard packaging and shipping companies are not the best option! You need a specialized service provider proficient in shipping big packages and items of exceptional value!
As a professional fine art shipping company in NYC, Fine Art Shippers offers a full range of services related to moving art and antiques across the United States and beyond. Moreover, this applies not only to small and mid-size artworks but also to large and heavy objects like statues, sculptures, furniture, and musical instruments. No job is too complicated for our team of experienced movers! This simply means that shipping big packages is not a problem if you deal with Fine Art Shippers. We can even ship cars, yachts, heavy equipment, and planes if necessary!
Most affordable shipping services in the United States
Fine Art Shippers provides high-quality shipping services both across the country and internationally. However, it does not mean that our services will cost you an arm and a leg. In fact, whether it comes to moving a valuable painting or shipping big packages, all our services are very reasonably priced. Moreover, they are some of the most affordable in the United States, which can be easily verified right on this website. Just request a free shipping quote and see for yourself!
Professional packing and crating
Another important reason to hire Fine Art Shippers for shipping big packages and valuable items of any type is that our company provides professional packing and crating services in-house. We have several fully equipped warehouses in New York where our team packs and crates items, using only high-quality materials and supplies. We never outsource this important stage of the shipping process to third parties, thus ensuring the highest level of protection for every transported object.
Whatever your shipping needs, please feel free to contact our team! We can pick up and deliver absolutely any item, no matter its weight, size, shape, and value! Shipping big packages across the United States and beyond is easy when you deal with Fine Art Shippers!