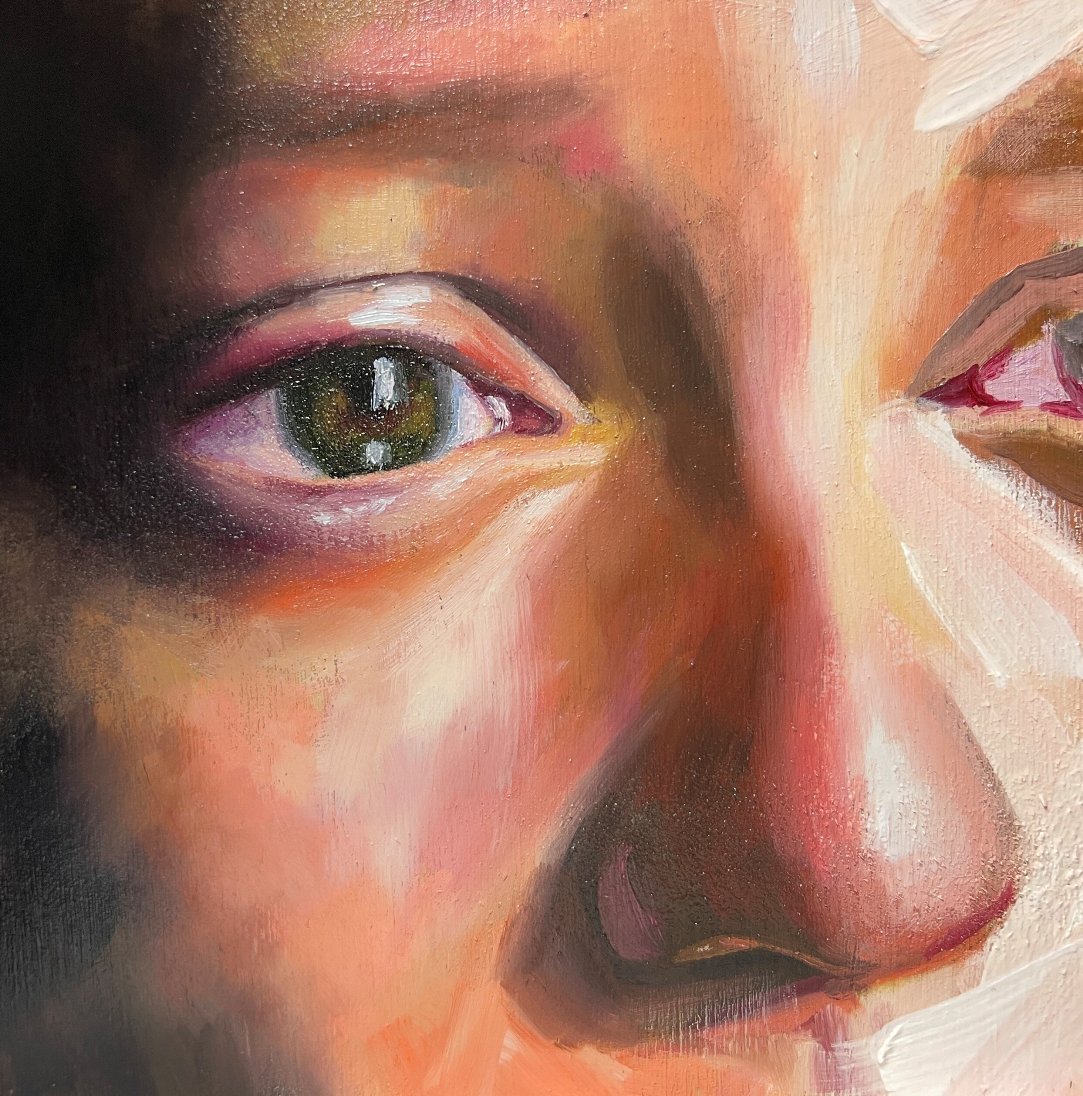 A portrait is a representation of a particular person, their face and its expression. It tells their story and conveys their character and mood. Together with landscape paintings, portraiture has always been the most used art genre, and it is still popular, even in a tough competition of contemporary art scene. Today, we are happy to tell you about one talented artist who creates amazing sensual portrait paintings with a focus on human emotions and expressions. Please meet the inspired Calgary-based figurative painter Mandie Keay!
Sensual Portrait Paintings by Mandie Keay
Mandie Keay is an oil painting artist living and working in Calgary, a vibrant city in the province of Alberta, Canada. The artist works in different art genres, but her main specialization is portrait and figure painting. Mandie Keay particularly focuses her work on sensual portraits of females, which she paints mainly on wood.
Sensual portrait paintings by Mandie Keay are distinguished by a perfect balance of beauty and natural simplicity that the artist sees in all organic forms. Through her detailed brush strokes, Keay masterfully portrays the realism of life and, at the same time, shows the unity of the body and mind with nature. This is especially seen in her stunning wood paintings tinted with a natural wash to underline the wood grain patterns.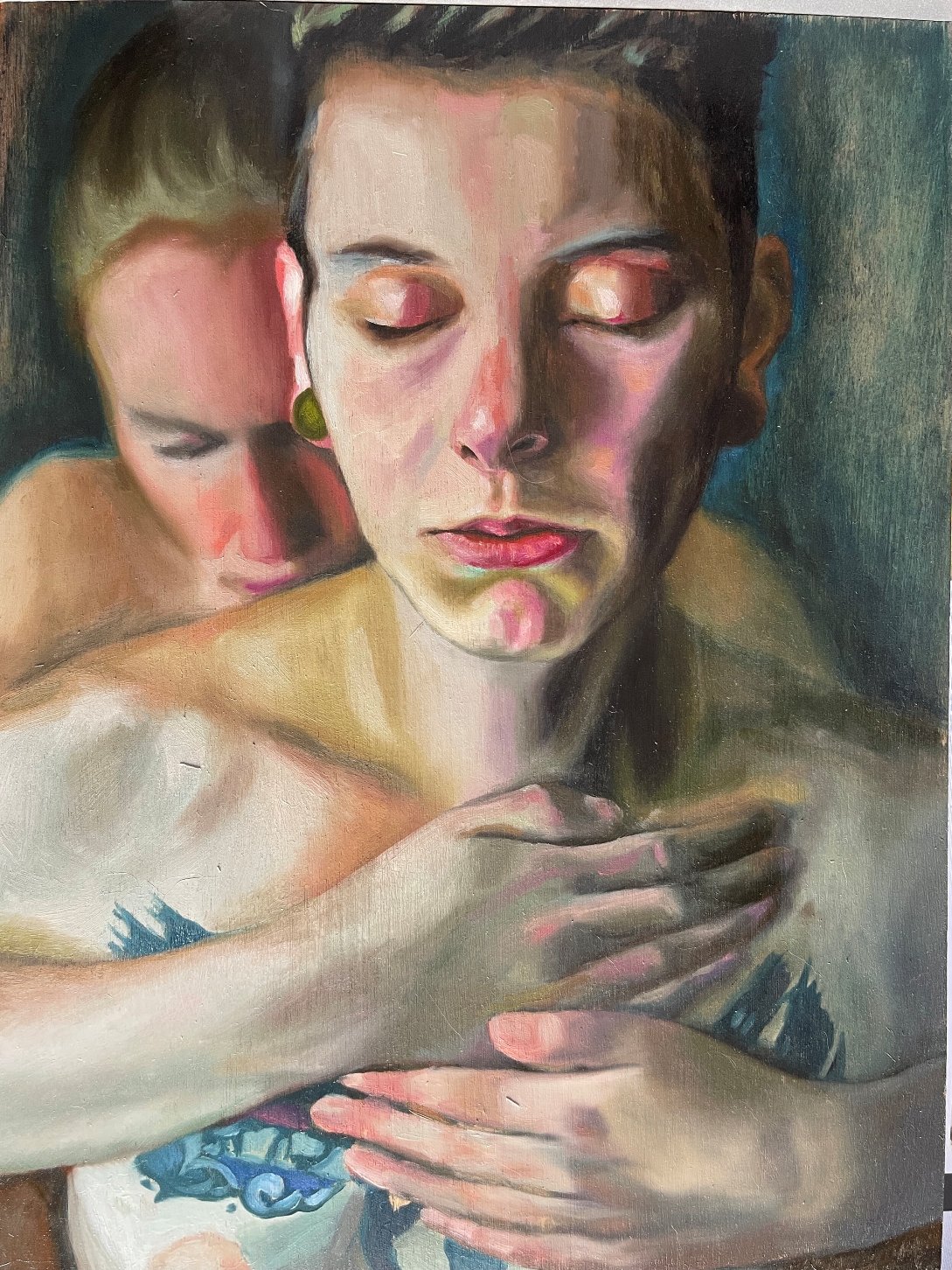 Mandie Keay's portrait paintings are often created with elements inspired by tribal art, animals, florals, religion, tattoos, and mandala art. Such an intricate combination of designs compliments the Zen essence of her sensual models and makes her works so astonishing.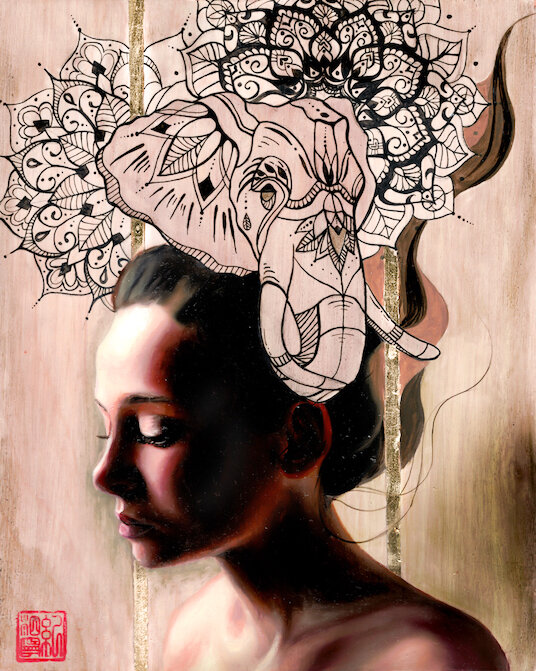 Mandie Keay has been exhibited at a range of exhibitions in Calgary, Toronto, and San Francisco. She is also the instructor for the online course designed to help emerging talents learn the process of how to become a self-directed artist. Oil painting is her true passion, and she is always ready to share it with others.
Photo courtesy of Mandie Keay