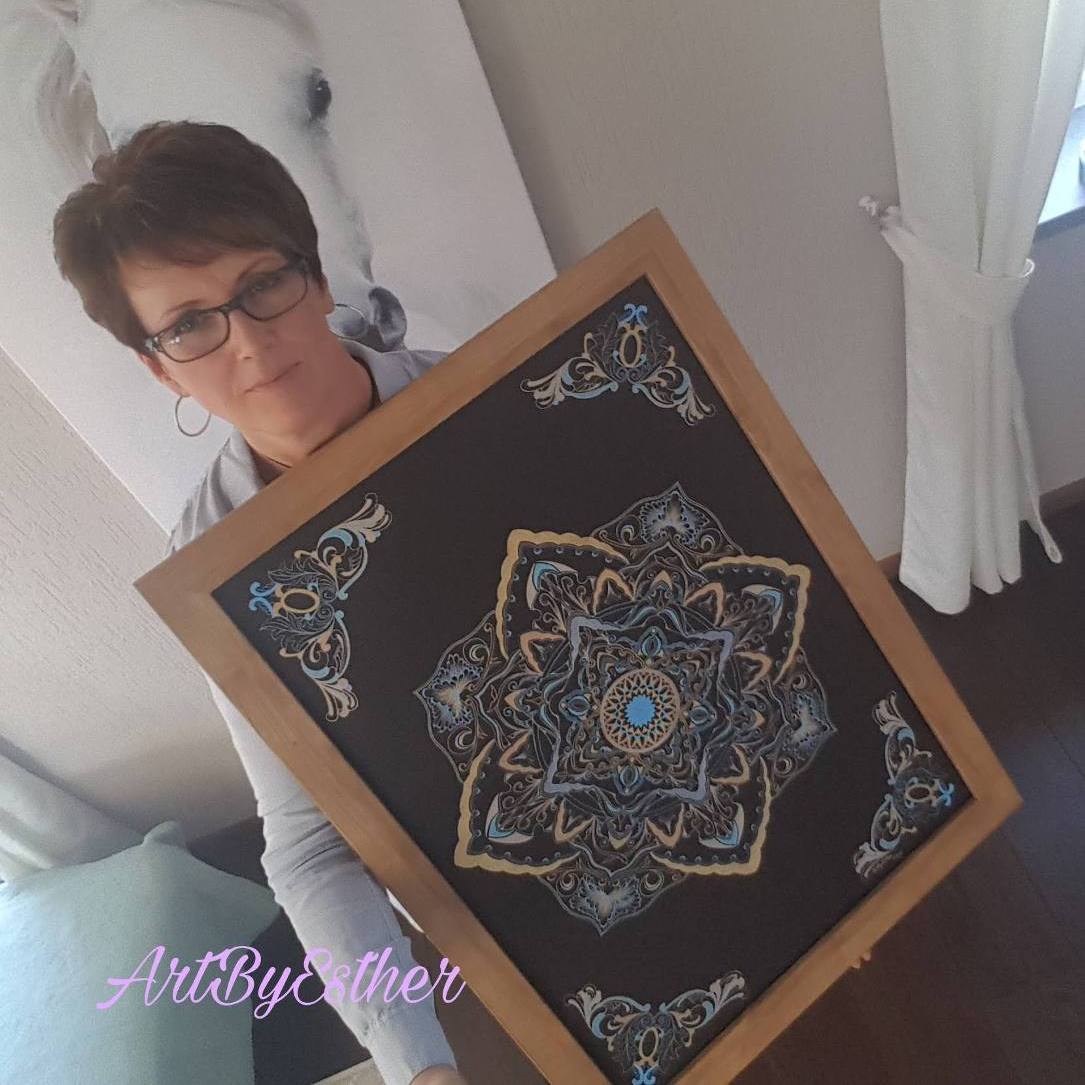 Do you know what a mandala is? In the Indian religions, a mandala is a special ritual symbol that represents the universe. Due to their circular designs, mandalas also symbolize the notion that life is never ending, often being used as an aid to meditation. As part of spiritual art, they are believed to have healing powers, not only for the viewers but also for the artists who put their emotions into the creative process. At Fine Art Shippers, we had the pleasure of meeting one of these artists – Esther van der Graaf – whose captivating mandala art is absolutely amazing and inspiring.
Esther van der Graaf
Esther van der Graaf is a Dutch artist living and working in Zeeland, a beautiful province in the south-west of the Netherlands. She is a self-taught artist who started drawing mandalas as a hobby to relieve stress from work. Today, Esther van der Graaf has an outstanding selection of mandala art pieces with a variety of centered geometric patterns that are inspired by so many different things. The artist loves this unique form of art and can talk about it a lot, encouraging people to start drawing too.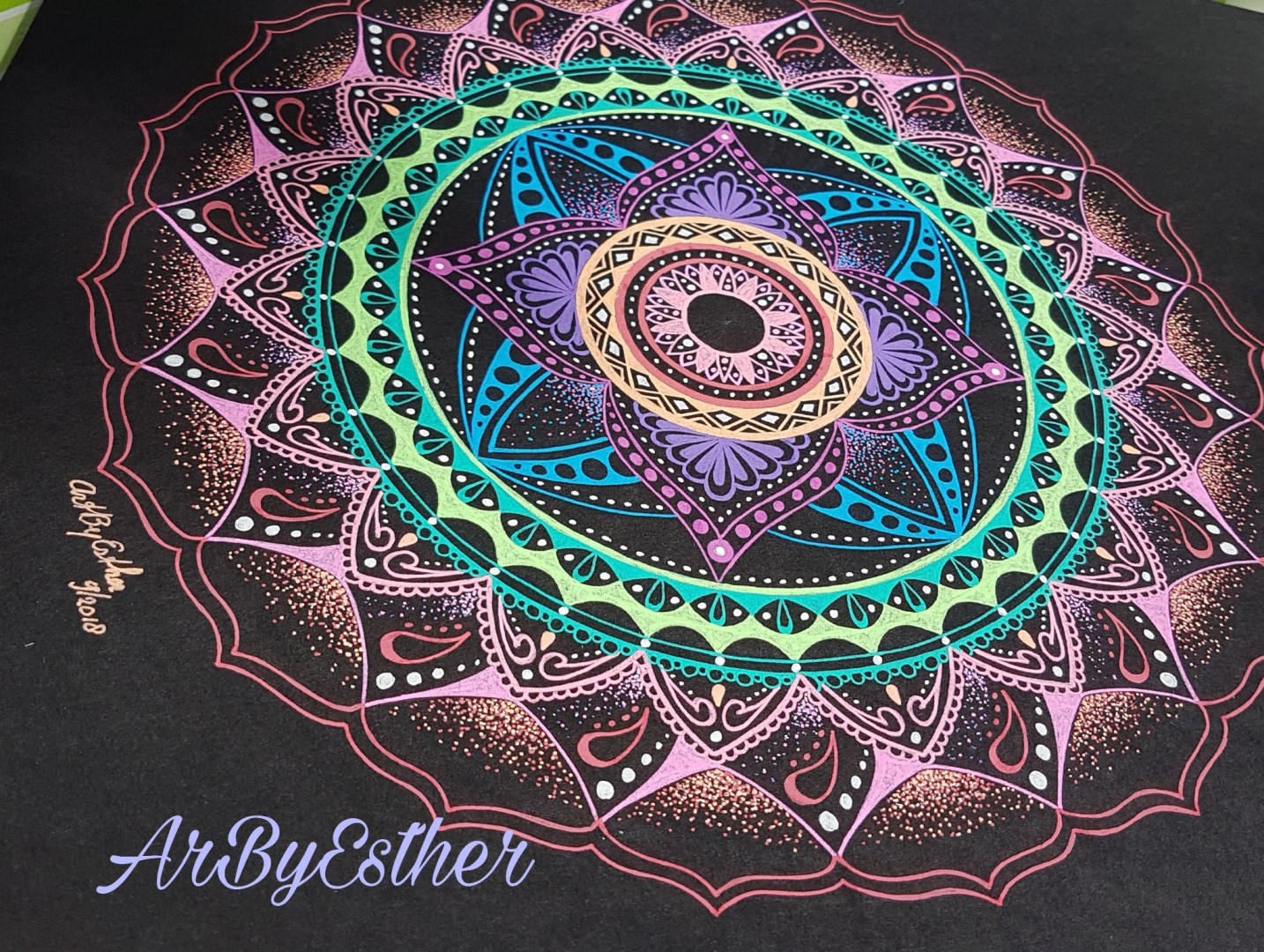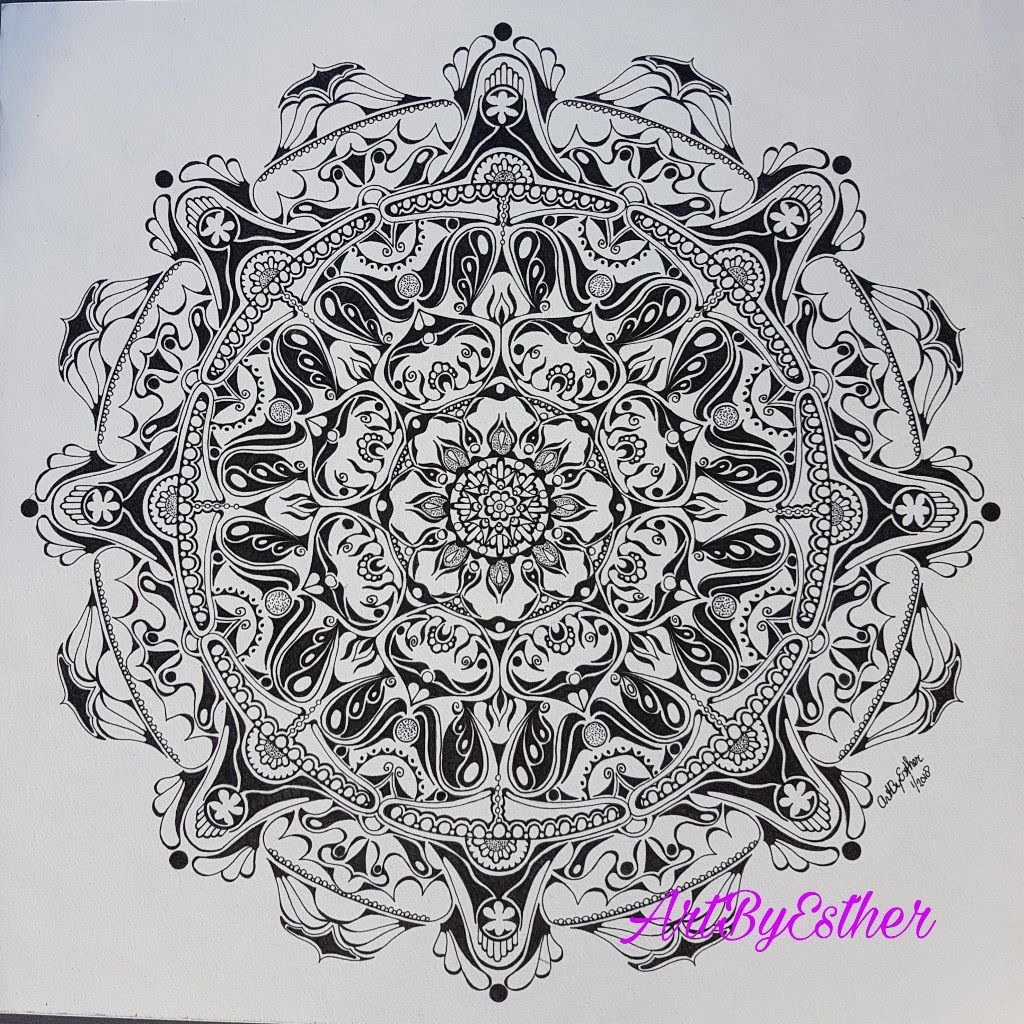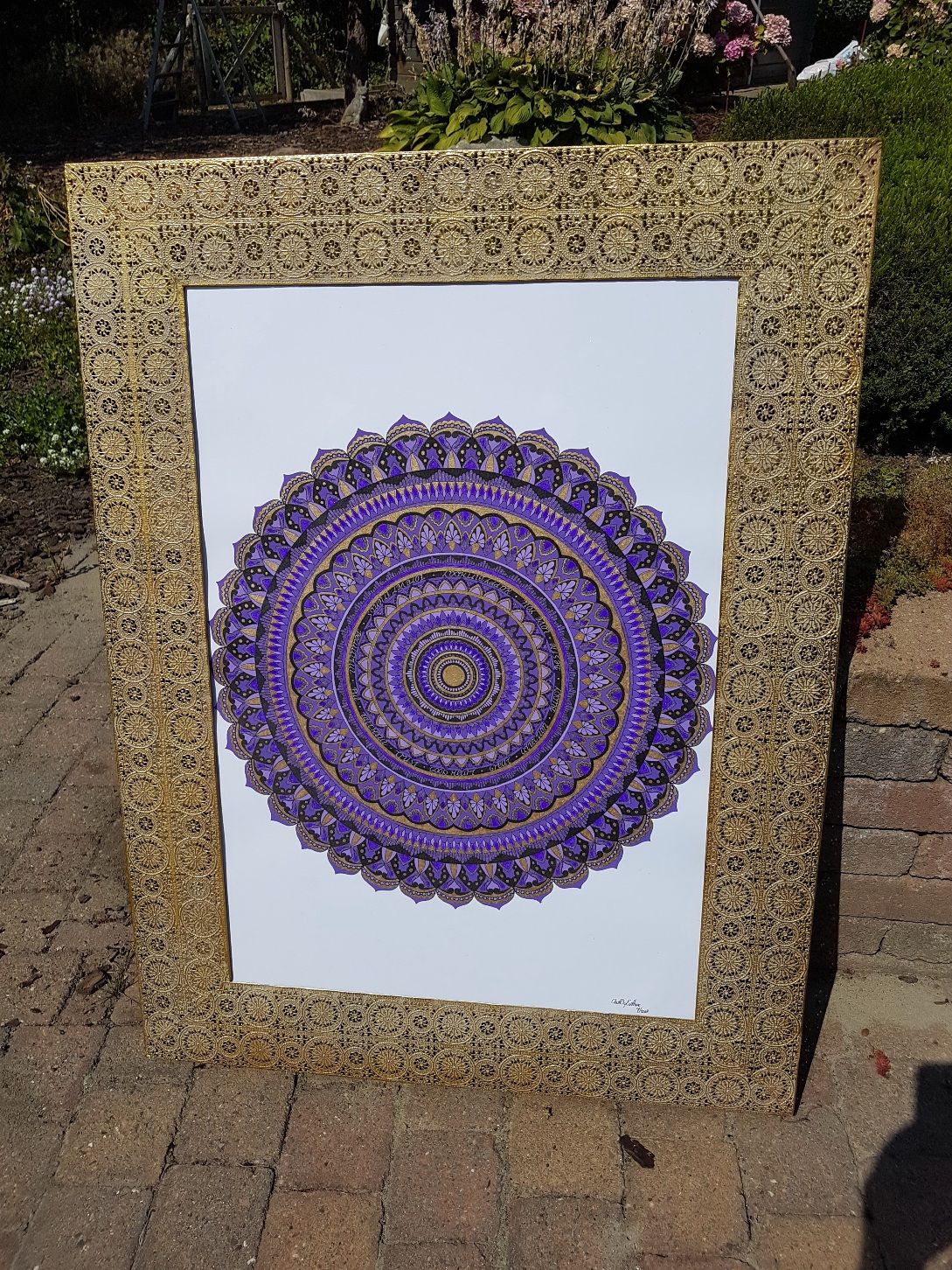 In addition to mandala art, Esther van der Graaf makes animal and Zentangle drawings, and she also tries herself in pastels, pushing the boundaries of her talent. Besides, Esther and her husband own HE-Logistics B.V., a respected logistics company offering professional transportation and storage services in Europe. Esther van der Graaf is an amazing woman and a very talented artist creating beautiful and inspiring art.