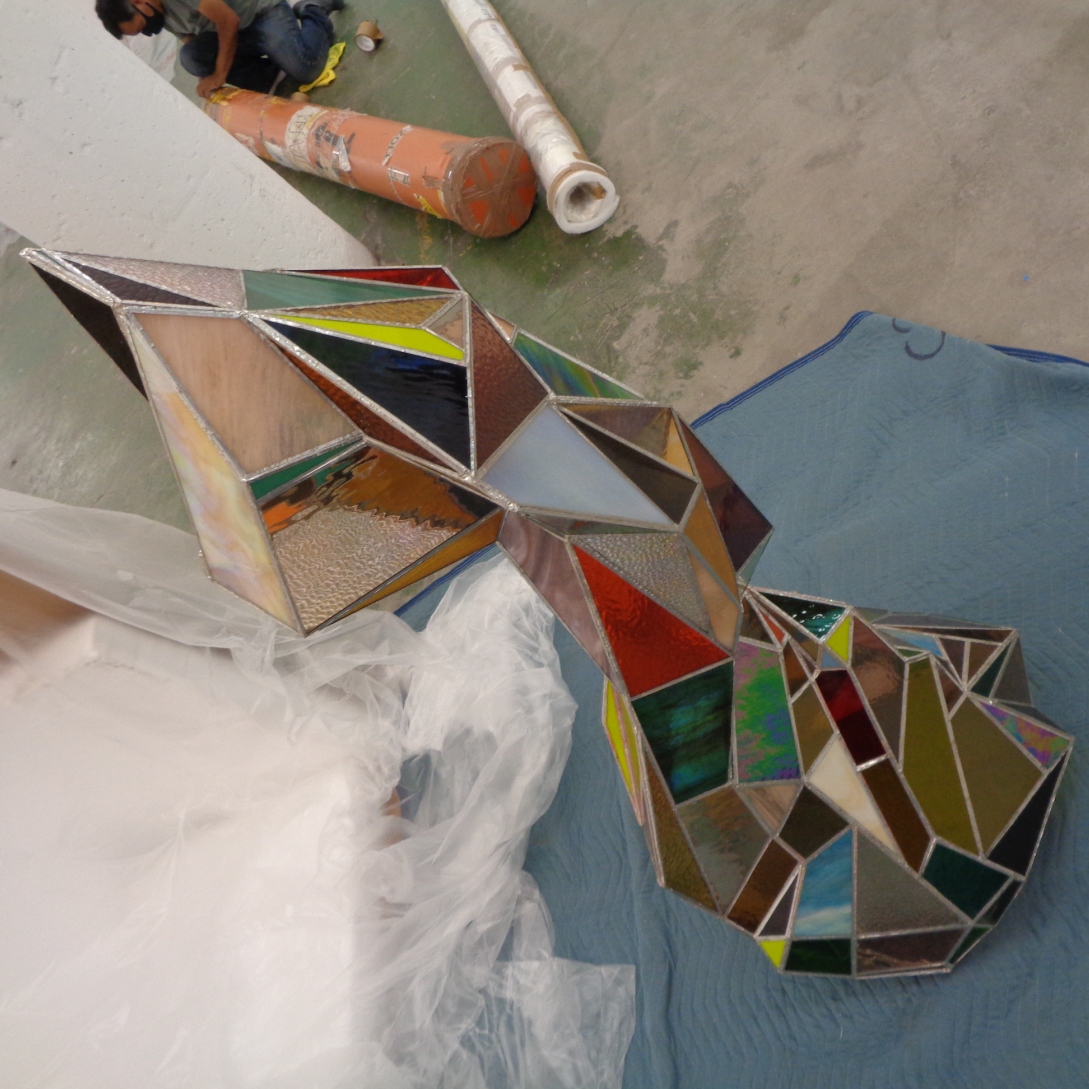 Artworks made of glass are perhaps the most difficult items to move, especially when it comes to long-distance relocation. While you can carefully pack and move small glass objects yourself, for example in your car, moving oversized artworks is a huge challenge. Moreover, some of them, such as the incredible glass sculptures by Henry Richardson, are not only large but also very heavy. So how to move such complex pieces of art? Or how to move glass items that are extremely fragile and can be easily damaged in transit? The answer is obvious: you need to hire a professional company specializing in packing and moving artwork made of glass.
Packing and Moving Artwork Made of Glass
At Fine Art Shippers, we are pleased to offer the services of packing and moving artwork made of glass. We operate all over the United States and have a network of national art shuttles running across the country on a regular basis. For example, we can pack and ship your items from New York to Miami, Chicago, Washington, D.C., Denver, Houston, and anywhere in the US. We can even ship glass objects to Hawaii, ensuring that each of them arrives at the destination intact. But what if you need to move high-end glass from, let's say, Los Angeles to New York? We can help you with that too!
Fine Art Shippers is proud to collaborate with CR Creative Services, one of the best art logistics companies in California. This team of trained professionals knows everything about moving artwork made of glass. In the photos below, you can see the process of packing and crating a very complicated glass piece, performed by CR Creative Services team.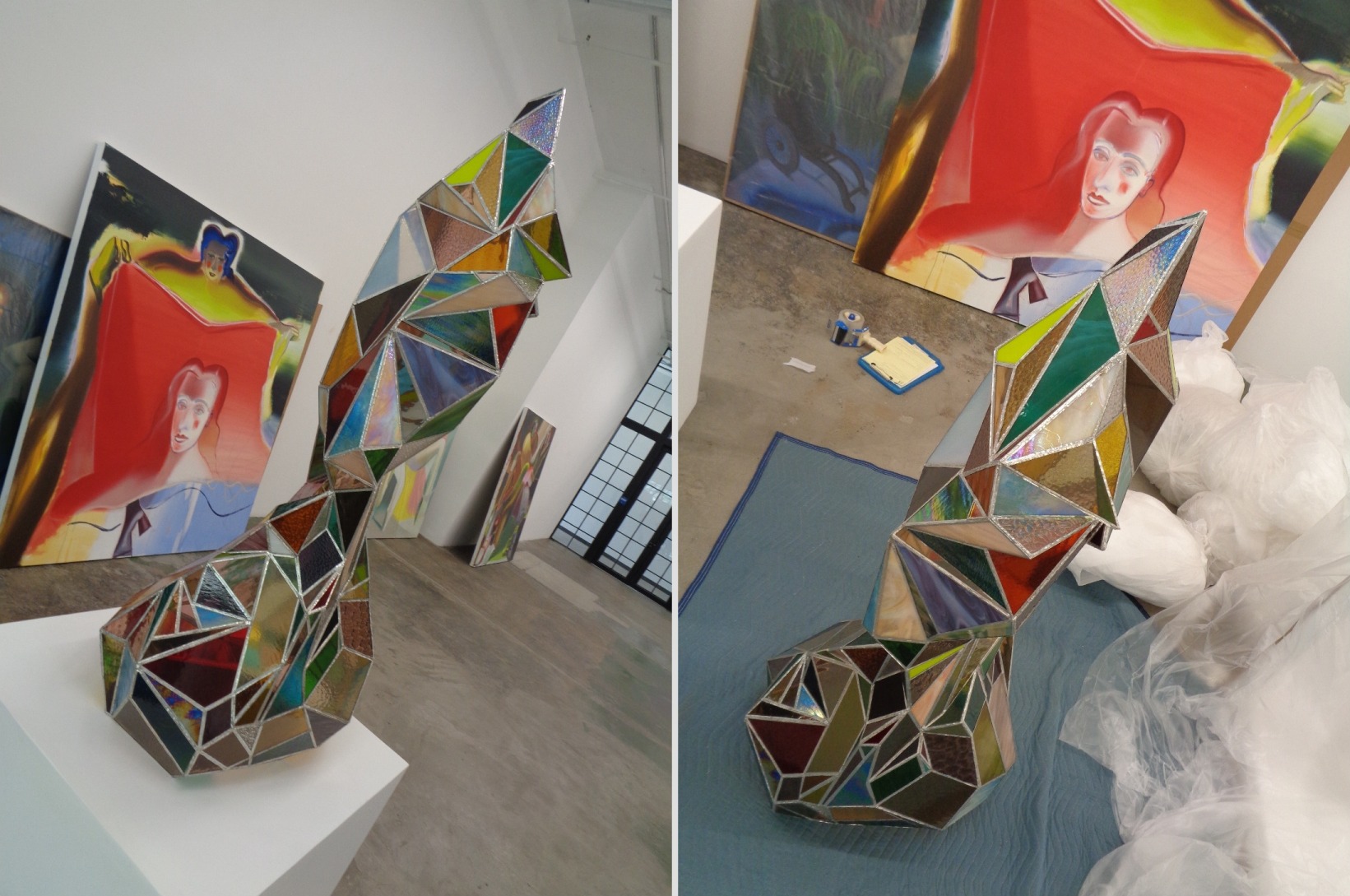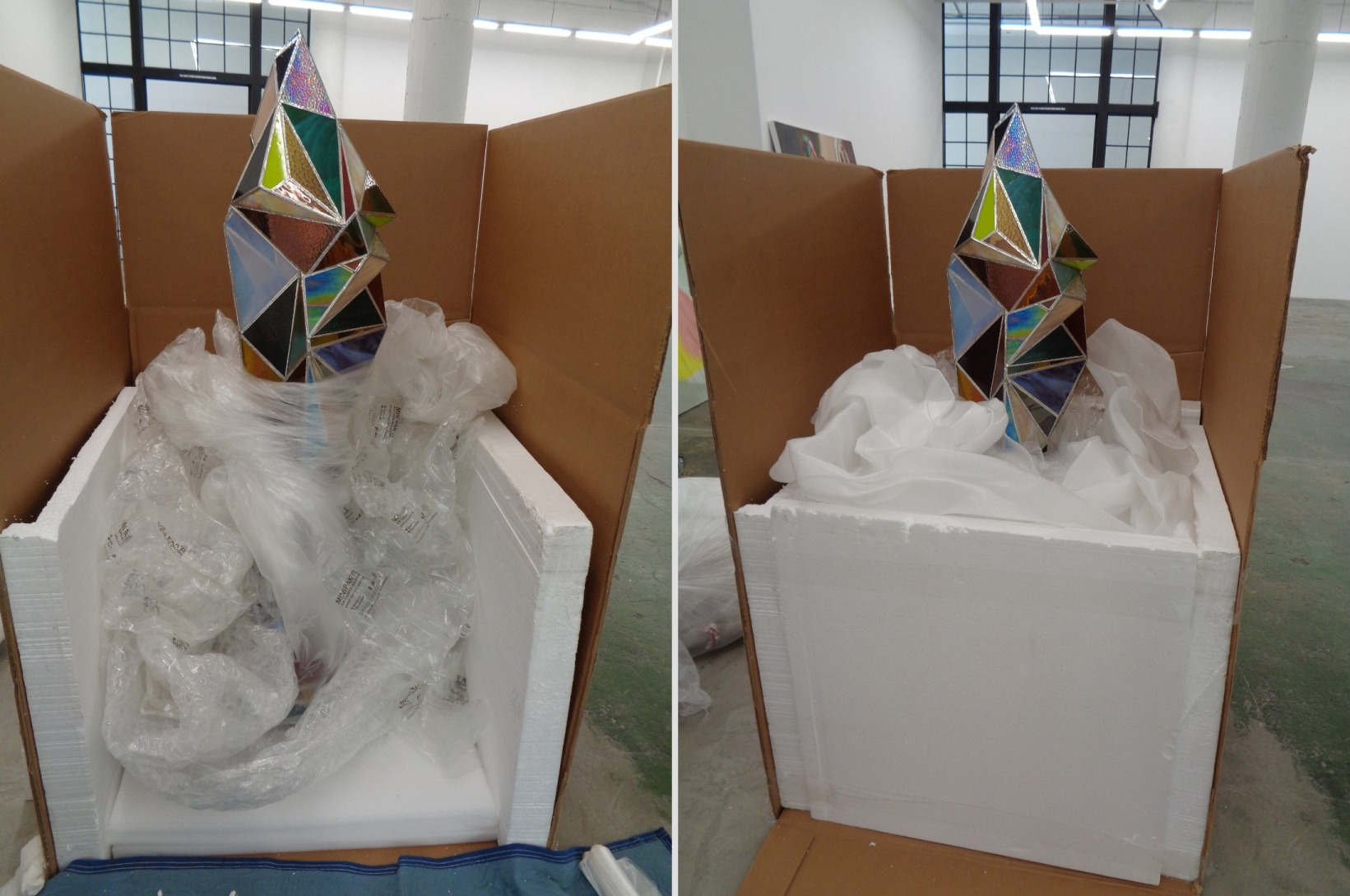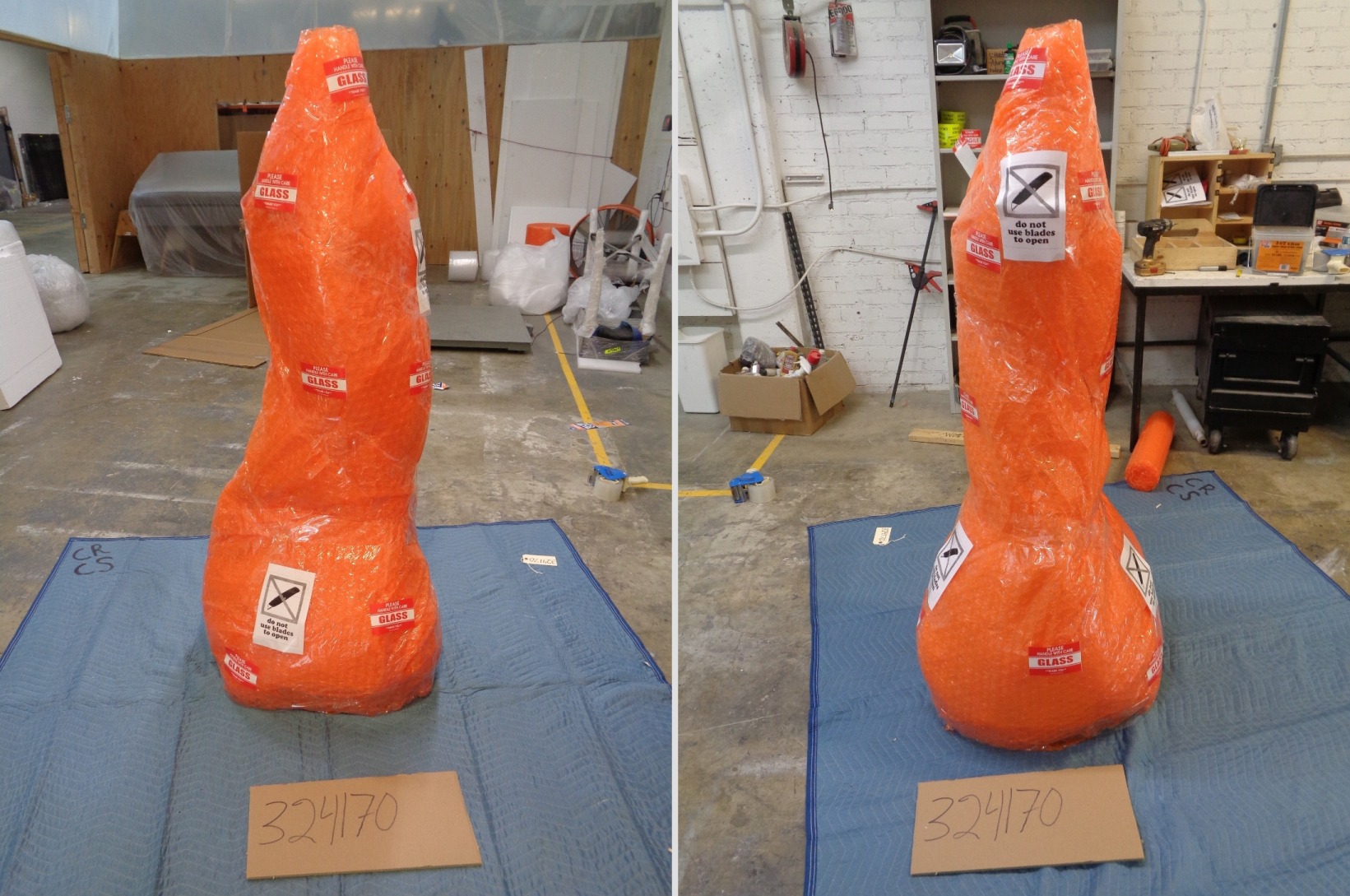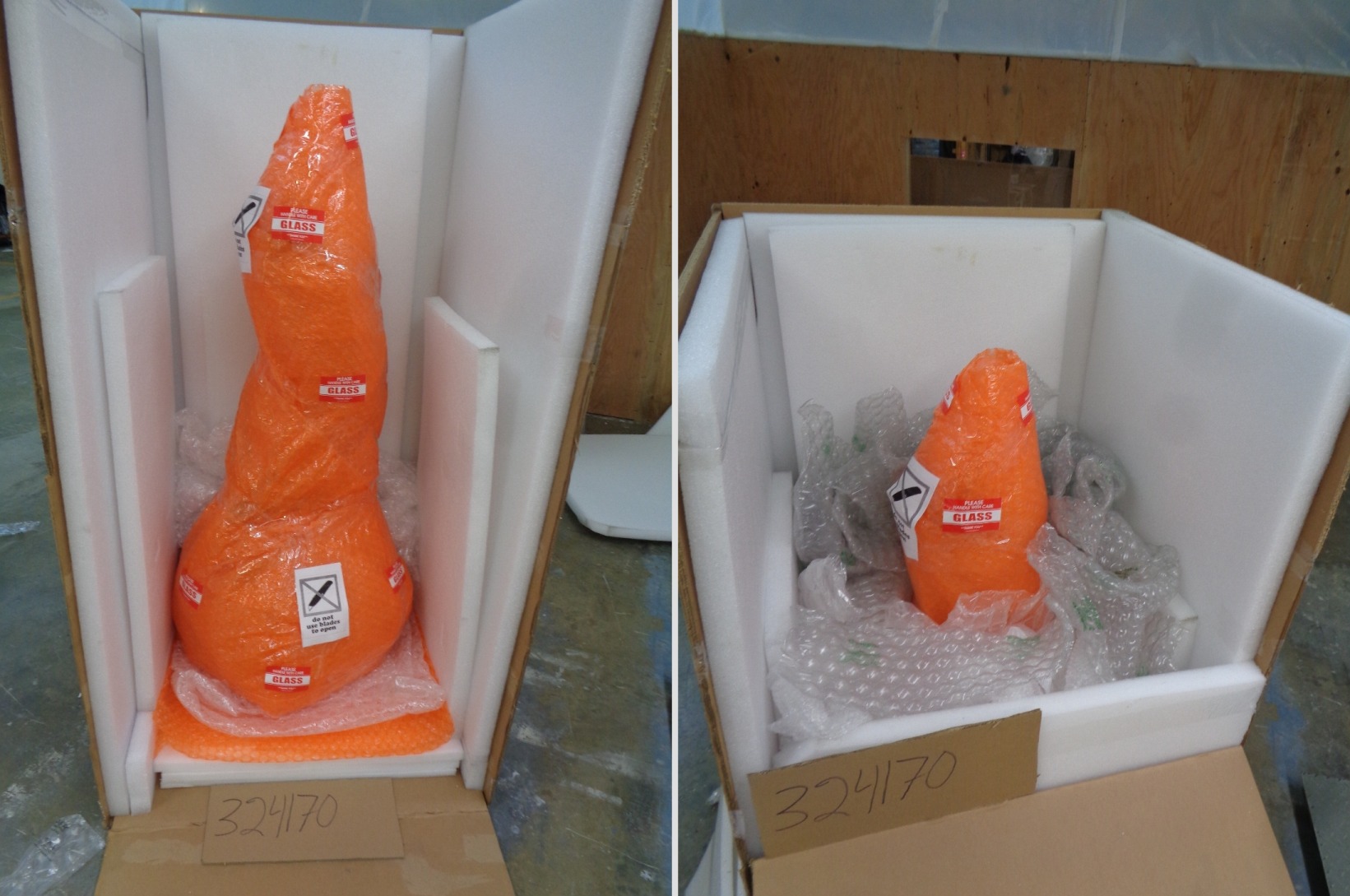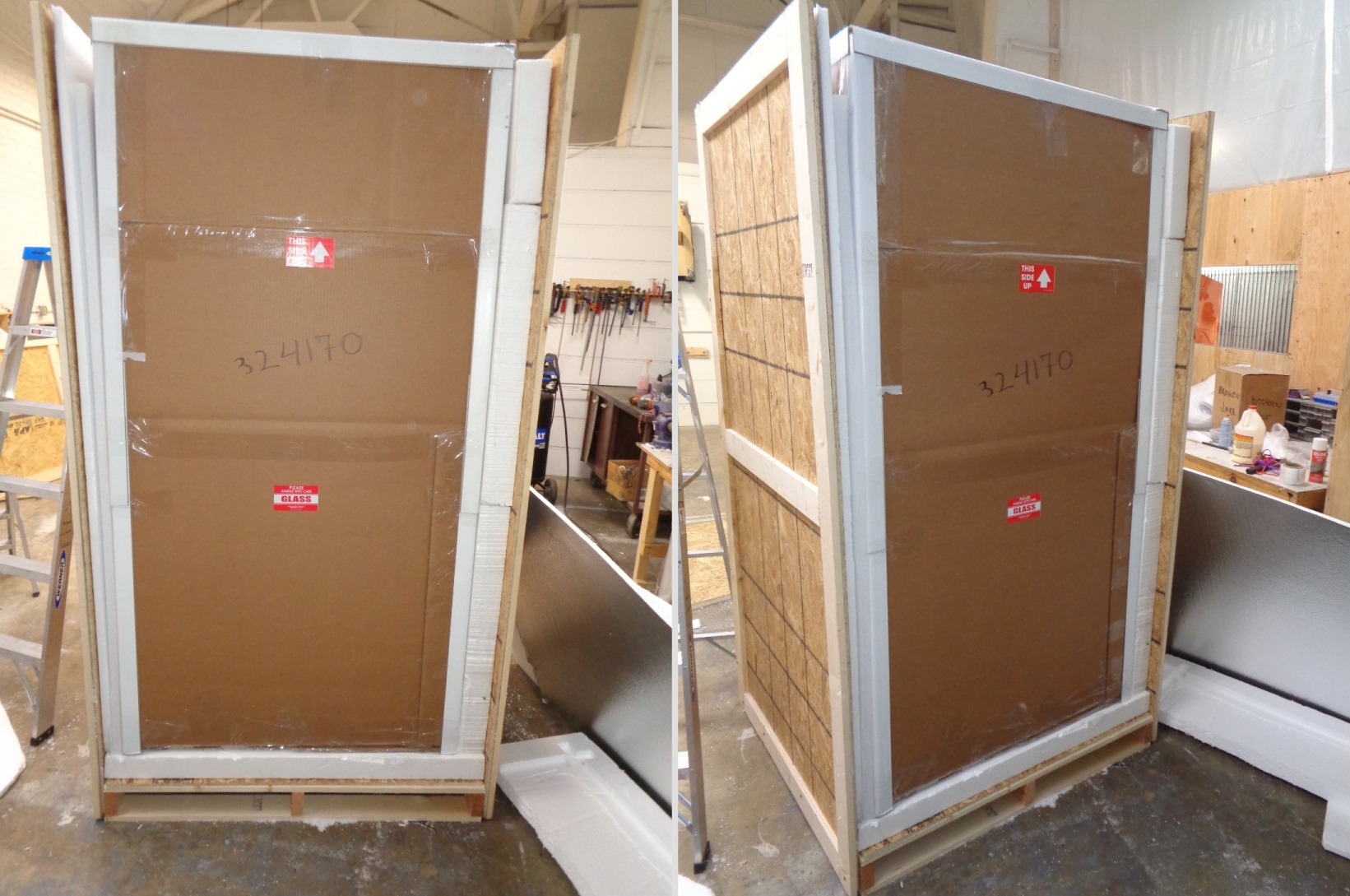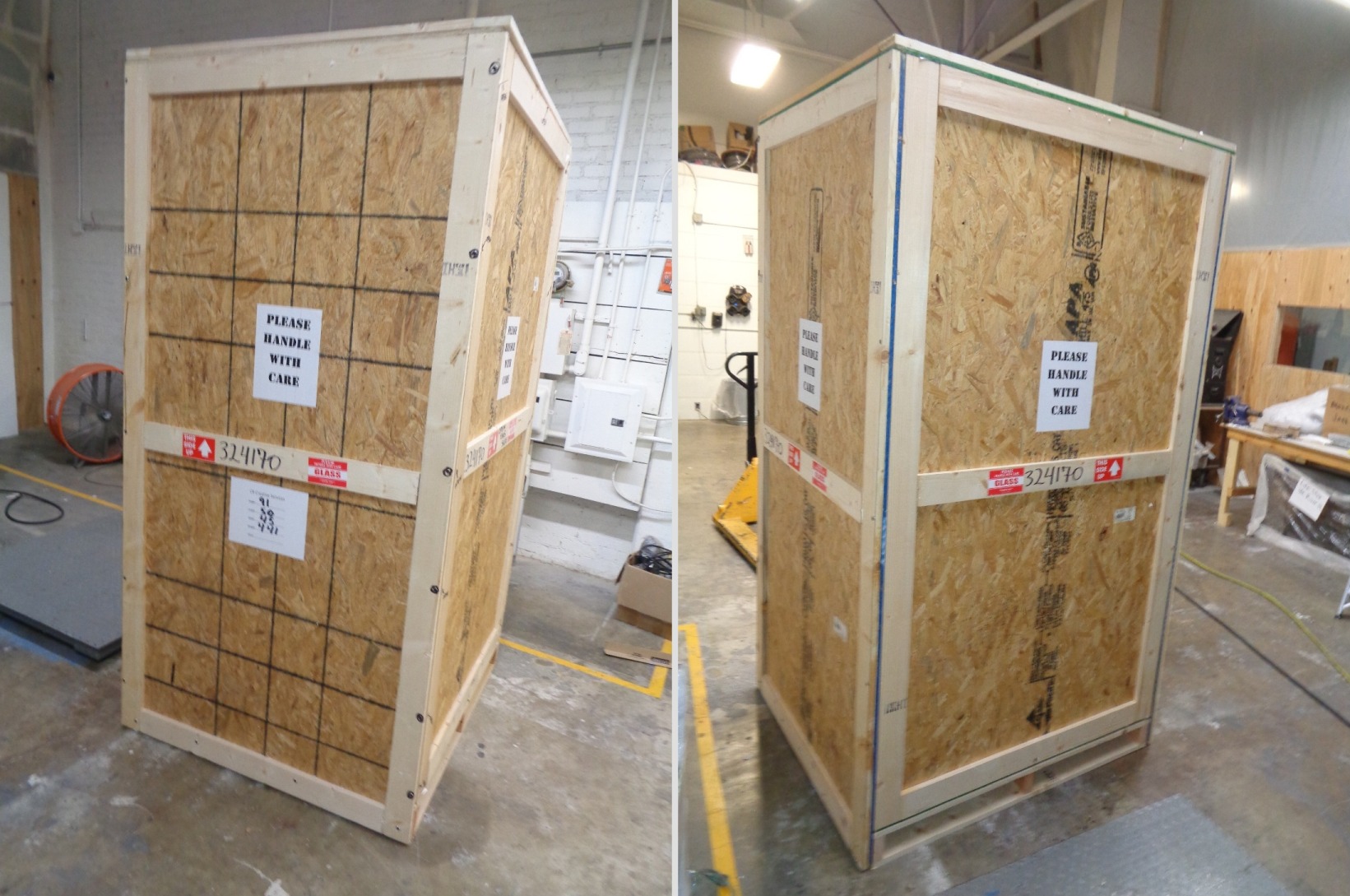 Whether it is a small glass object or a large and heavy piece, whether locally or interstate, we can help you move your artwork safely and securely. Contact Fine Art Shippers today or request a free shipping quote online!