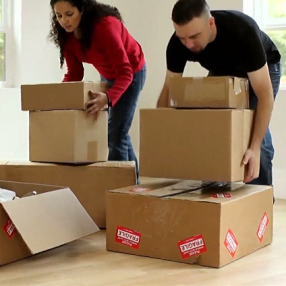 There are many reliable companies providing their clients with high-quality packing and mailing services in the United States and beyond. UPS, USPS, and FedEx are only three of them, each offering a variety of options to meet any need, or almost any need. For example, what if you need to ship fine art or any other valuable item over a long distance? Can you order regular packing and mailing services for this purpose? Let's find this out!
If you do a little research, you will find out that many delivery companies that offer packing and mailing services also offer their clients various artwork shipping options. However, since it is not their major specialization, it is always better to entrust this job to professional art shipping companies with years of experience in the art logistics industry. In other words, regular packing and mailing services offered by UPS, USPS, FedEx, and other similar companies are undoubtedly a good option if you need to ship stuff from one location to another, but when it comes to shipping art and antiques, it is better not to risk. The truth is that if you want your valuable artwork to arrive at its destination in one piece, always opt for an experienced art shipper proficient in the national and international transportation of fine art and antiques!
One may say that standard packing and mailing services are much more affordable as compared to those offered by professional art shipping companies. However, it is not the case if you deal with Fine Art Shippers! The fact is that whether it comes to moving a single painting to your new home or shipping an entire gallery exhibition to another country, each service that we offer is very reasonably priced. At Fine Art Shippers, we always try to meet any budget while providing artwork shipping services of the highest quality. Do not hesitate to request a free quote to verify this by yourself!
So, is it possible to order regular packing and mailing services for shipping fine art? Yes, you can certainly do it if you want, but there is a much better option you should always keep in mind. Professional art shipping companies can do this job for you safely, securely, and in the most cost-effective way possible! Contact us today to discuss the details of your shipment!