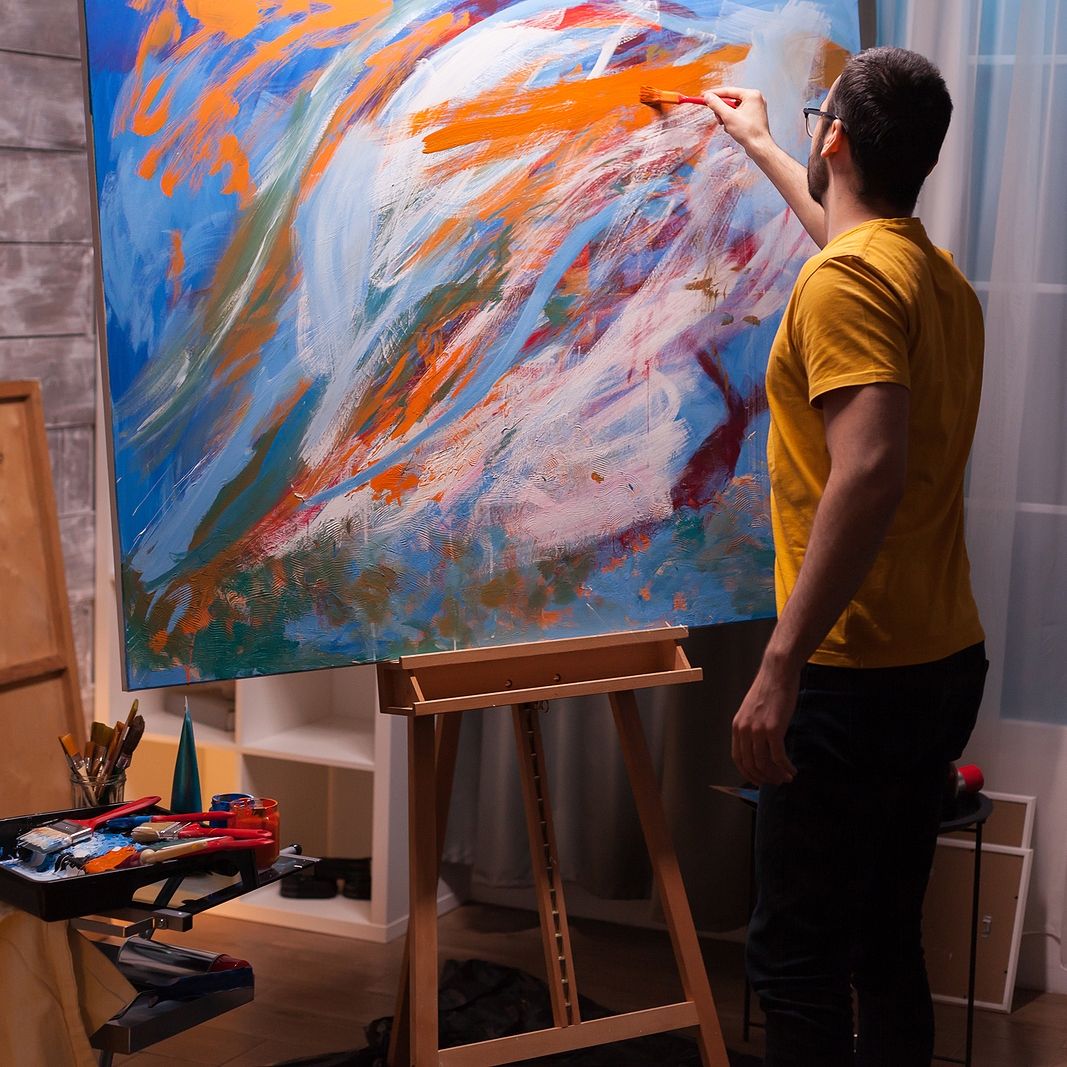 Frank Auerbach, one of the most prominent representatives of the London Avant-Garde, once said, "Painting is the most marvelous activity humans have invented." He is absolutely right, without any doubt. At Fine Art Shippers, we are incredibly proud to work with and serve many talented contemporary painters working in all possible mediums and styles. Tigran Tsitoghdzyan, Vladimir Nazarov, and William Engel are just some of the amazing contemporary artists for whom we ship paintings and other artworks. Our team also had the pleasure of handling and shipping works by such masters as Pablo Picasso, Andy Warhol, and Marc Chagall. In other words, if you need to ship a painting safely and securely, you won't find a better option for this job than hiring Fine Art Shippers.
Fine Art Shippers Can Ship a Painting of Any Size
One of the major benefits of our fine art shipping services is that we can ship a painting of any size. Many of our clients are known for creating oversized works that do require special handling and care during transportation. At Fine Art Shippers, we have all the needed equipment, materials, and skills to ensure that even the largest canvases are completely protected from any damage possible. We use the best materials and utilize the right techniques, both chosen according to the shipping requirements of each particular item.
One more reason to entrust the shipping of your painting to Fine Art Shippers is that we specialize in building custom wooden crates of the highest quality. We usually do it in our crate shop in Brooklyn but can also come to the client's place and do everything on-site. Overall, our services are flexible, customizable, and can be configured to meet a wide variety of needs.
Planning to ship a painting? Be sure to contact Fine Art Shippers for professional help!