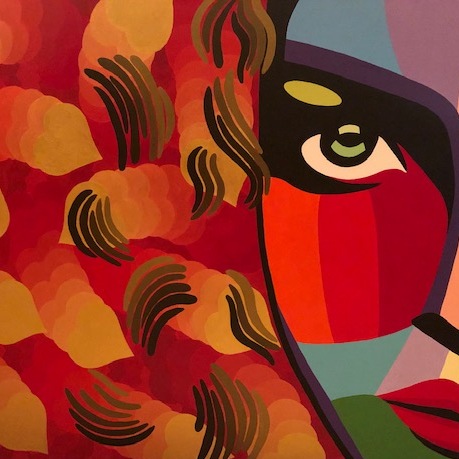 New York is an art capital of the world and a global center for the international art market. It is no wonder that some of the most talented contemporary artists choose this incredible city to live in. As professional shippers of fine art, we work with many of them, providing a full range of art handling and art logistics services. These include art pick-up and white glove delivery, custom packing, crate fabrication, national art shuttles, international shipping, art insurance, art storage, and more. Besides, Fine Art Shippers specializes in large art installations, offering a scope of related services, from picture hanging to exhibition set-up. We deal with artworks of any size and weight, handling even the most complex art installation projects that require special equipment and skills. For example, earlier this year, we had the pleasure of doing an important art installation job for the prominent visual artist Vladimir Nazarov.
Vladimir Nazarov is one of the most talented artists we are lucky to work with. A pioneer in the use of space, color, and layering in symbolic abstraction, he is known for his well-executed oversized paintings and large art installations that adorn many private and public spaces in New York. His works are powerful and, in many ways, therapeutic. You literally feel your stress fade away when looking at any of Nazarov's paintings. They all are amazing!
At Fine Art Shippers, we love working with Vladimir Nazarov, and we are very proud that this artist entrusts our team with handling his large art installations. One of them is currently on view at the luxurious Parker New York Hotel in Midtown Manhattan. Two gorgeous Nazarov's paintings – "That Thing That Is Soul" from the Divine Intervention series and "The Battlefield of Beauty" from the Pop Mona Lisa series – are now on the walls of the hotel's lobby to the delight of visitors and guests.
This art installation job was completed by Fine Art Shippers. It was a challenging task, but it was also an exciting and rewarding experience that we consider ourselves lucky to have. Here are several photos showing the installation process at Parker New York Hotel for your enjoyment.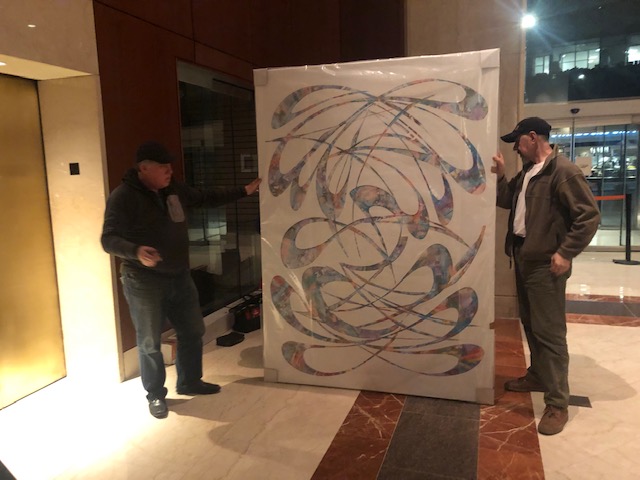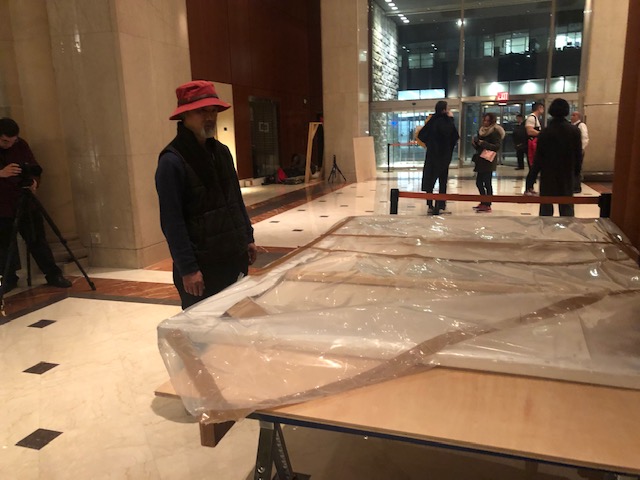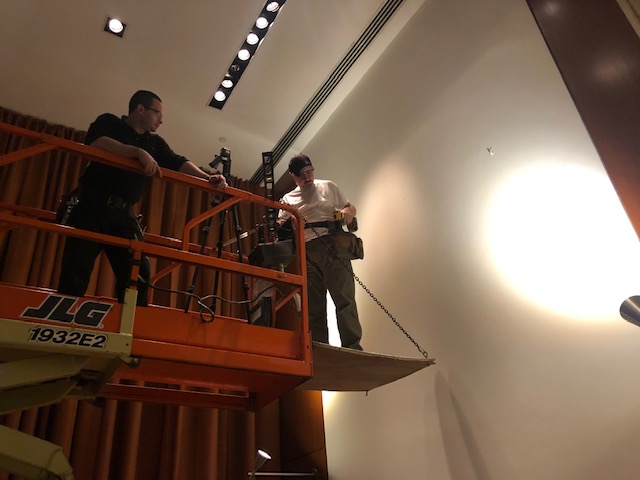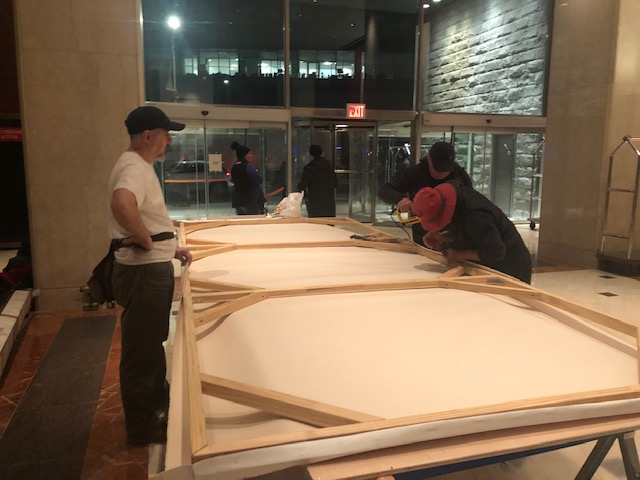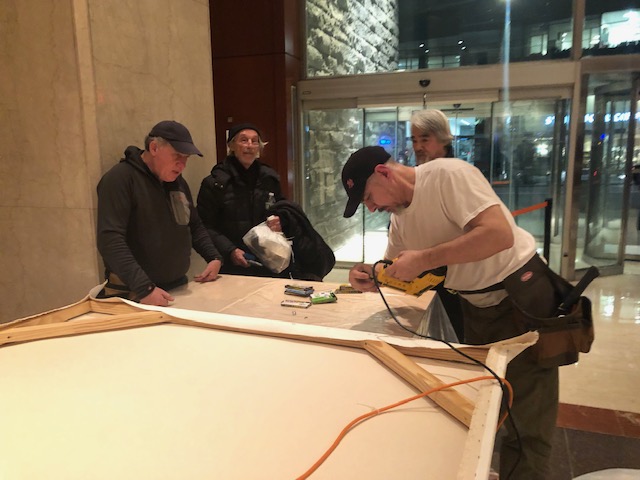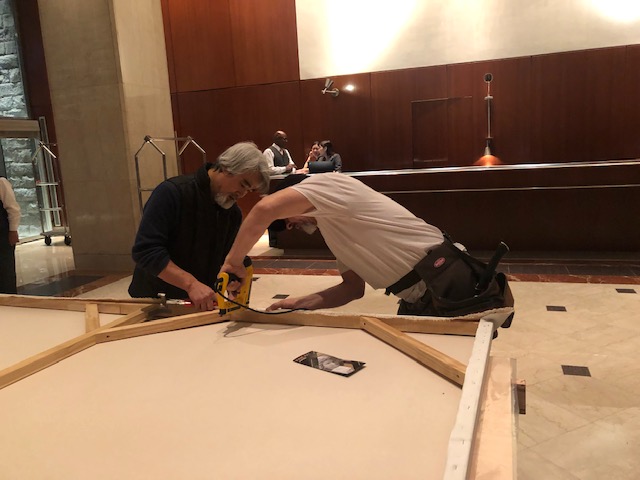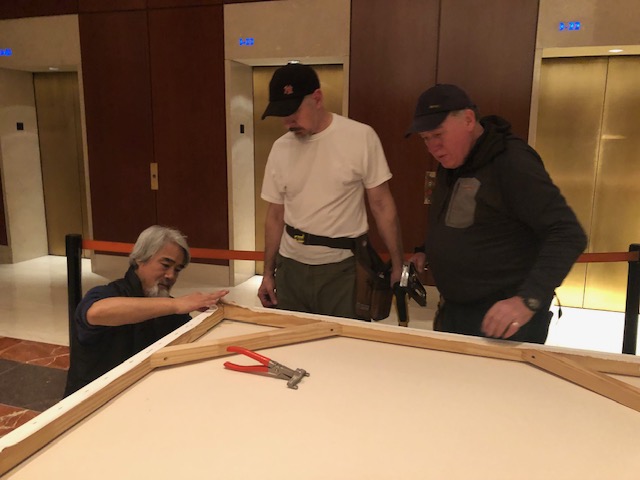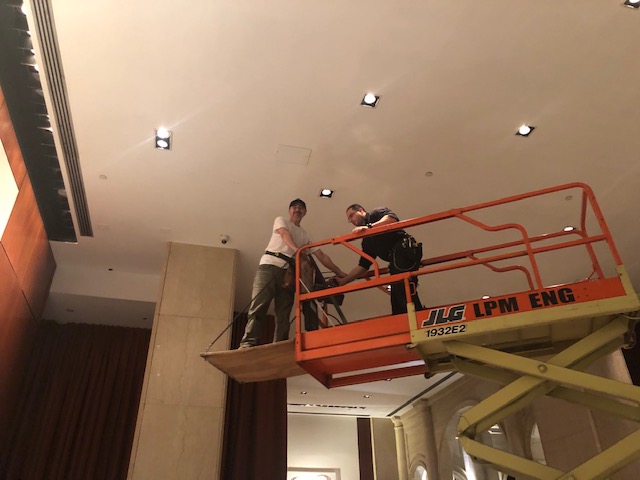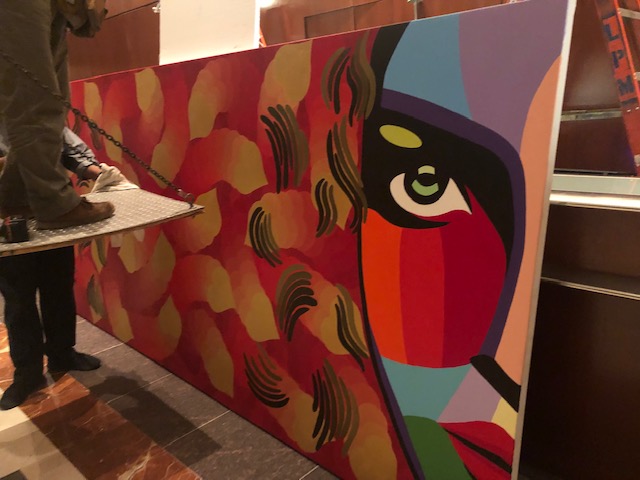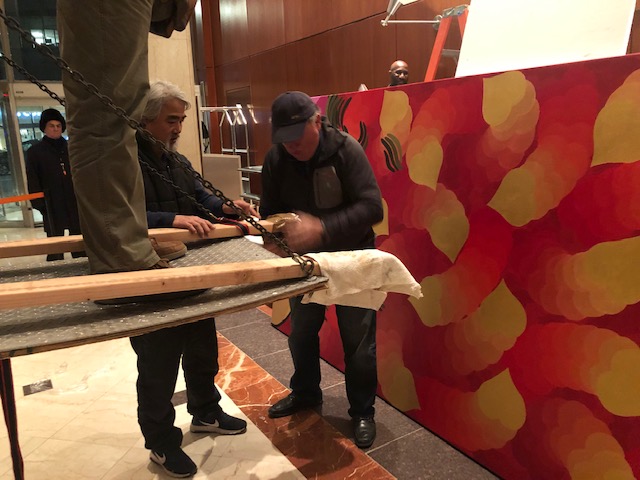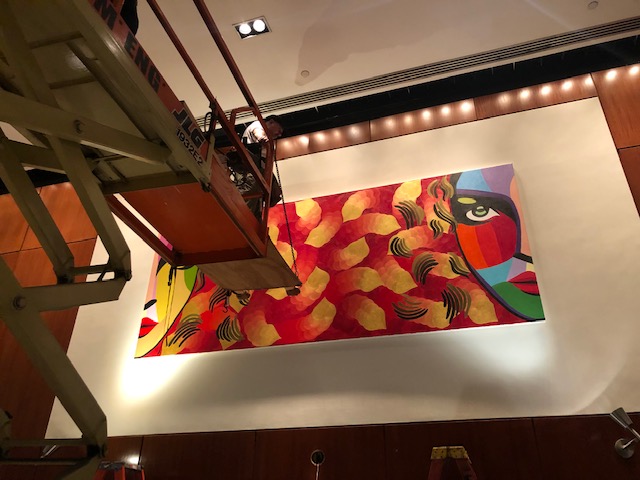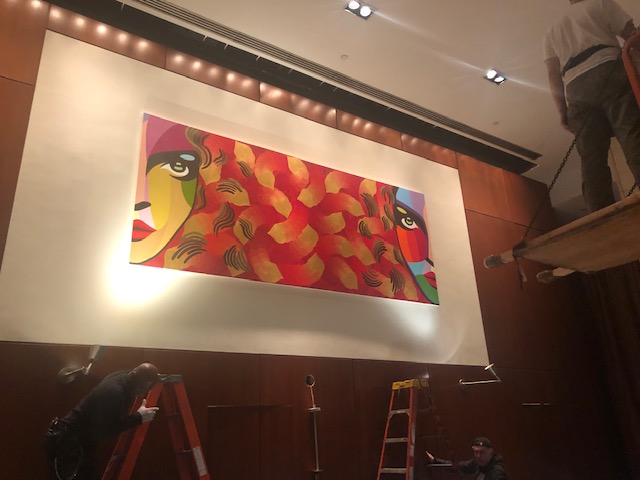 Fine Art Shippers is pleased to offer a complete range of art handling and installation services for any need. Whether it comes to a small painting or large art installations, you can rely on our team with complete confidence. Please do not hesitate to contact Fine Art Shippers or request a free quote right from our website!