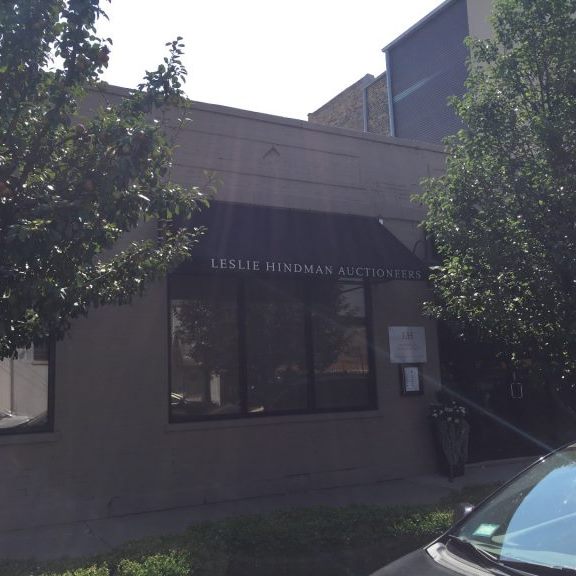 If you check out our client list, you will find out that Fine Art Shippers works with many international auction houses, providing them with comprehensive art and antique shipping services on an ongoing basis. These include Shapiro Auctions, Jackson's International Auctioneers and Appraisers, Bruun Rasmussen, iGavel Auctions, Roland Auctions NY, and other reputable auction houses from all over the world. There is one more well-established auction house Fine Art Shippers is very proud to work with. Let us introduce Leslie Hindman Auctioneers, our reliable partners and friends from Chicago, IL!
Leslie Hindman Auctioneers
Founded by Leslie Hindman in 1982 in Chicago, Leslie Hindman Auctioneers has grown to become one of the nation's foremost auction houses, with offices and salerooms in Denver, Milwaukee, Atlanta, Saint Louis, Palm Beach, and Naples. This respected auction house specializes in contemporary art, timepieces, jewelry, furniture, rare books, 20th-century design, decorative arts, and memorabilia, conducting more than 60 high-quality auctions annually. Plus, it is also known for selling personal property from such renowned estates as the Potter Palmer families, Mrs. Robert R. McCormick, and Arthur Rubloff. It is indeed a big honor for Fine Art Shippers to officially work with Leslie Hindman Auctioneers, providing it and its clients with high-quality art and antique shipping services both nationally and internationally.
Whether you are selling something to or buying something from Leslie Hindman Auctioneers, please feel free to contact Fine Art Shippers! We are always ready to help! Besides, all our art and antique shipping services are very competitively priced to meet any budget!