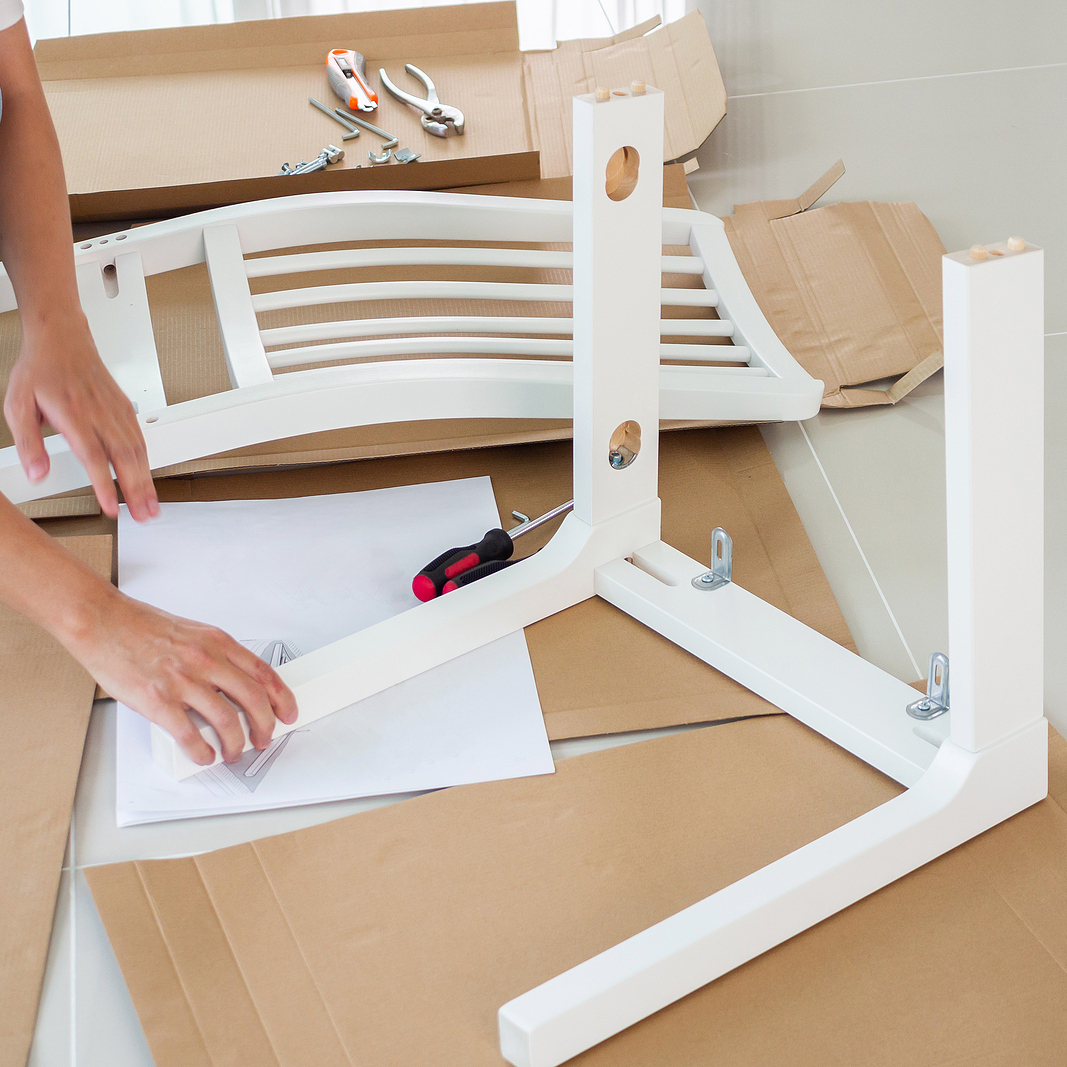 Whether it is your favorite home office chair, a Queen Anne chair in the attic, or a limited-edition designer stool in a living room, every piece of furniture loves care and attention. And as every responsible owner, you need to be as careful with it as possible, especially when it needs to be transported abroad. Moving furniture overseas is a tough task, but you can help yourself by following the next safety tips on how to ship a chair to another country.
How to Ship a Chair Abroad: Safety Tips You Should Follow
To disassemble or not?
The question of whether you need to disassemble your chair is as old as the furniture itself. The answer depends on different factors and will not be the same depending on the circumstances. For example, it is recommended that you break down your stool before shipping it. Not only is it more compact, but it will also help you save some money, as there are certain dimension regulations during international shipping.
The idea of disassembling might not fit you if you have an old and rare object or you are not sure about an item's reassembling capabilities. If you are afraid of damaging it in the process, you can leave it as it is. In either case, use quality packing materials such as heavy-duty blankets and strong packing tape.
Calculating the cost
If you want to know how to ship a chair abroad without breaking a bank, you need to learn to calculate the shipping cost. Everything you need is to measure your object to find out the weight and dimensions of a chair. Also, don't forget about the insurance coverage, which will also add to the price. To find the best rates, reach out to as many moving companies as possible.
Picking a moving company
You might think that the cheapest company is the best one. However, the price is only half the story. The problem is that some shippers have no idea how to ship a chair abroad because they don't specialize in such services. Before you make up your mind, go and ask handlers about their previous experience. If that's their first time, you should be very careful whom you hire.
A Verdict
Hopefully, those safety tips have helped you clear up the uncertainty, and you are no longer anxious about how to ship a chair abroad. In case you have questions or want to request a quote, you can always contact Fine Art Shippers for further details.