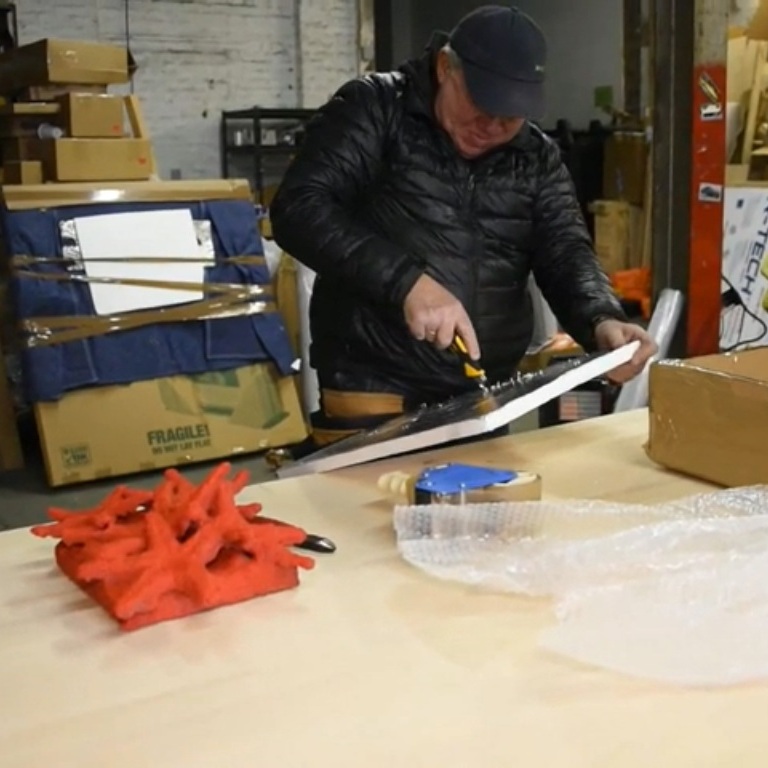 Whether you are an artist shipping your art pieces to the upcoming exhibition, an art collector relocating your collection for storage, or an art lover moving to your new home, you will definitely need to take special care of the artworks you own. Each piece of art is unique, and each requires special packaging and care to arrive at the destination in its perfect condition. This task is not an easy one for many reasons. However, if you do some research and read on some expert tips, the chances are that you will find the right packing and moving solution for your precious art pieces. But there are still challenges you may face. For example, do you know how to pack artwork with unusual shapes?
How to Pack Artwork Safely?
There is no single method to pack fine art. Packing paintings is not the same as packing sculptures and statues, not to mention large art installations that require teamwork. With over two decades of experience in the sphere of art handling and shipping, Fine Art Shippers has helped thousands of artists, collectors, gallerists, and dealers relocate artworks of any size and weight. Our team is also proficient in transporting oddly shaped and highly complicated art of any kind, and we know exactly how to pack artwork with unusual shapes. From small trendy pieces of wall art to oversized creations by the masters of the past, Fine Art Shippers can handle any task quickly and professionally.
Fine Art Shippers has been providing art pick-up and delivery service since 1995, and over this time we have packed numerous art pieces with unusual shapes. Such artworks are very delicate and fragile and, therefore, should be handled with care and attention to detail. It is also worth noting that, in most cases, oddly shaped art pieces should be transported in custom wooden crates designed and built by professional crate makers. This is especially important when shipping art across the country or overseas.
If you do not know how to pack artwork with unusual shapes safely yourself, please feel free to contact Fine Art Shippers. Our team will be happy to assist you in this matter and provide you with any art handling, packing, crating, and shipping help required. Besides, we offer our services at very competitive rates, so no need to worry if you have a limited budget. Just give us a call, and we will do the rest for you!