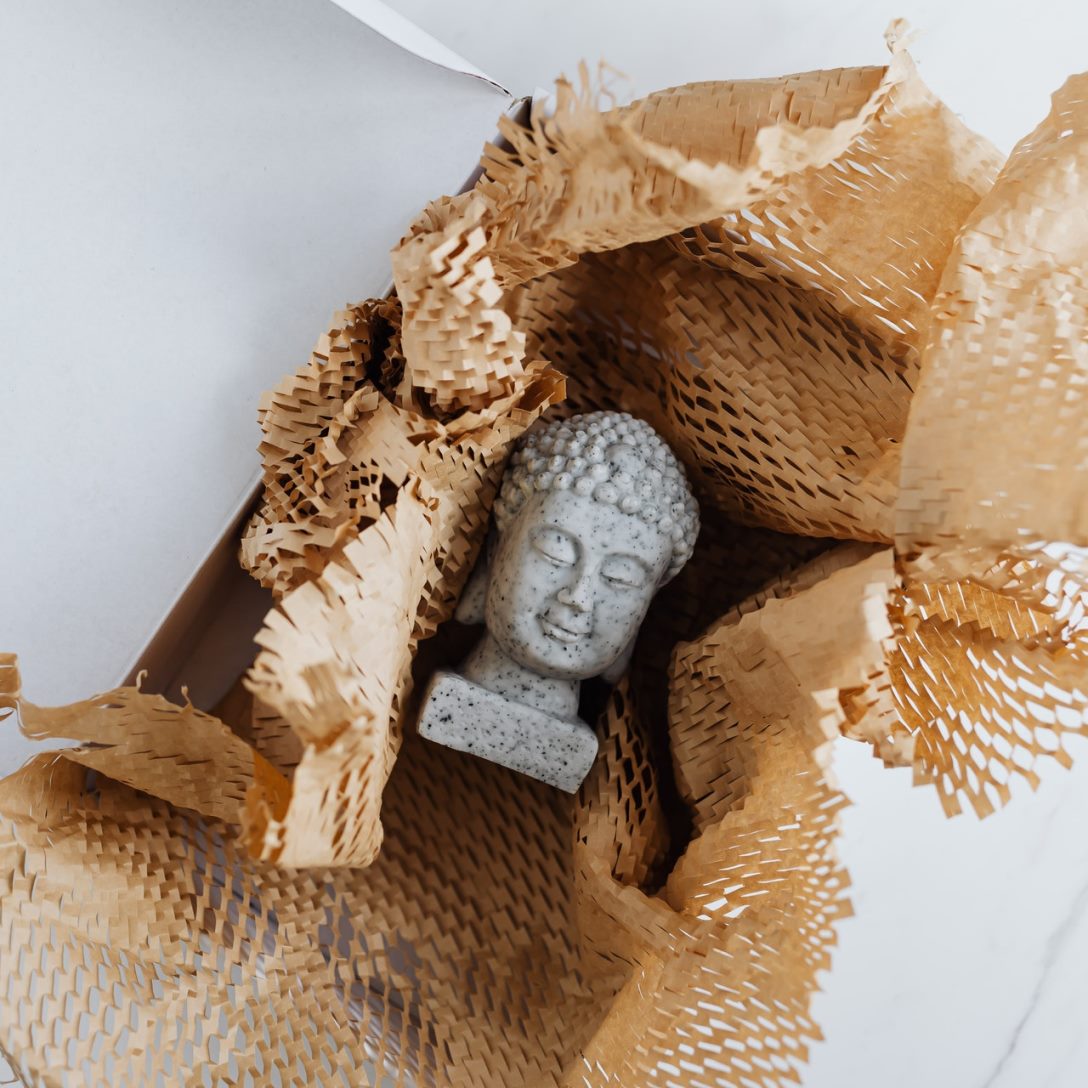 Moving is always a daunting prospect. However, when it comes to moving abroad, everything becomes even more complicated. While you know how to pack and transport your clothes, books, and other personal belongings, shipping antiques, art, heirlooms, and collectibles can be a challenge. However, to sell or leave them in your old home is not a way out, as these items carry a great deal of both monetary and sentimental value, not to mention that they will help you make your new home more cozy and warm. So the question is how to ship fine art and other fragile items without getting them damaged in transit?
We have already written about art shipping essentials for international move previously, but let's now take a closer look at some packing techniques required for the safe transportation of your possessions.
Fine art packing and shipping tips
1. Statues, sculptures, and keepsakes
One of the easiest ways to protect sculptures, statues, and other odd-shaped objects is to tuck pieces of foam padding around their delicate appendages and into crevices. After that, each item should be wrapped in bubble wrap and put into a durable box filled with cushioning material (e.g. packing peanuts). Please don't try to fit several items in a single box. Each of them should be packed separately.
2. Accent art, photos, and prints
Accent art, family photographs, and small prints should be individually wrapped in unbuffered, acid-free, or lignin-free paper. You can also place them in special envelopes that offer archival protection for prints, photos, and negatives. In addition, add a layer of bubble wrap and put each item vertically into a sturdy box filled with cushioning material.
3. Oil and watercolor paintings
First of all, wrap your painting in glassine or acid-free paper. After that, you should cut two pieces of cardboard that are slightly larger than the dimensions of your painting and create a so-called sandwich with the artwork inside. Wrap it in bubble wrap and tuck securely into a heavy-duty picture box.
Keep in mind that even though these simple tips can protect many of your fragile belongings, they are not suitable for transporting very valuable or large artworks. In such a case, you need to order custom crates designed specifically for your items. Moreover, it is always better to hire a professional art shipping company specializing in the international transportation of fine art and antiques. After all, it is the only reliable way to get your precious possessions in their pristine condition.