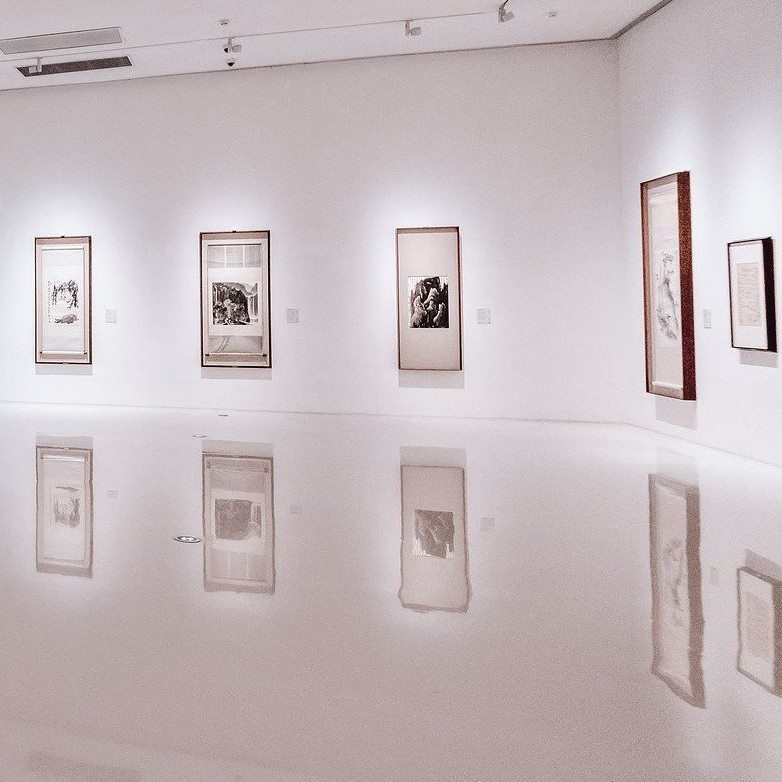 The organization of the very first exhibition is a rather big deal. It is both extremely stressful and very exciting. To make this experience slightly less anxious, you should come prepared. The entire process of the exhibition organization can be comprised of six stages. As long as you follow them, you should be fine.
Create a theme
Every exhibition needs a theme. It is something that should unite all the artists and their works together. A theme can be inspired by some of the artworks you have seen. A theme can be the follow-up of recent political or social news. It can also be inspired by some big dates, seasons, holidays, etc.
Overall, you have no limitation to what a theme can or can't be. However, you do need to come up with one. It should be the link between each artwork represented, as well as create a certain atmosphere around your exhibition.
Choose the artworks
Finding and recruiting artists can be the hardest part of it all. Yet, it can also be one of the most satisfying parts due to all the gratitude and praise that you will hear after finding the new great talents. Search for the young artists in your community or communities related to the theme of your future exhibition. For example, if your theme is connected to the woman in power, you can search for artists through various local women-run organizations and leadership groups.
Having a vast network among artists and a solid presence on social media will surely help in recruiting new artists. Keep in mind that some artists would be over the moon to see their work at an exhibition. However, with others, you will need to do some convincing. Hence, you should be ready to recruit and pitch to the artists whose works you'd love to see at the gallery.
Find the right gallery
Your search for the gallery will also be one of the most time-consuming tasks on the list. However, you can have many alternative options to go here. For example, you can do without a gallery at all. Perhaps, the theme of your exhibition will only benefit if you present the works in an urban environment or somewhere in the open air. If you struggle to find the right gallery or your budget can't accommodate such expenses, you can improvise and seek alternative solutions. At the same time, many galleries may be more than glad to host your event, as long as you can pitch it to them in the best light possible.
Seek out a professional shipping company
Not many delivery companies can handle art shipment. Good organization of the exhibition must provide full safety and security to the art pieces that you borrow from the artists. Hence, you can't forget about finding the best art shipping company on the market and booking them in advance. Hiring professionals will be one less headache for you and perfect delivery for the artwork.
Install the works
Finding the perfect place for each work takes a good eye and a lot of experience. You should see what works will look good together. Your job is to put all the pieces together, so they create a beautiful picture, emphasizing your theme. No artwork should intentionally overshadow the other. On the contrary, they have to work together. They should bring your viewers to the journey across the gallery. The first artwork should catch their attention, and each next one should keep people's focus on the theme.
Overall, the right arrangement of the art pieces should make a good impression on the viewers and evoke the emotions you want to achieve. Of course, such a task requires a good understanding of art and professional hunch. It's not something you can learn from mathematics paper examples or business articles. You should use your artistic side to succeed here.
Have a blast at the opening night
The organization of the exhibition doesn't end with having all the artworks in their places as one may think. No. Your final and essential task is to organize the perfect opening night for your exhibition. What is the point of all that effort if you don't have enough visitors to see your work? Planning the opening night should be among your main priorities throughout the entire organization process. You should know who to invite and how to lure them into your exhibition. You should also make it memorable and exciting.
A good opening night can be the whole difference between succeeding and failing with your exhibition. Hence, make sure to have a solid press release ready. Create a strong social media presence. Remind people to save the date. Book a good catering company, think of the color scheme, music, and maybe some additional entertainment for the guests. Turn your exhibition into a celebration!